Happy Sunday everyone, and welcome to the first AniWeekly of the year! We hope you guys had a fantastic holiday season, because we're here, and we're ready to talk nerdy to you all throughout 2018.
The first week of the year has been exciting, to say lightly. With the demise of Anime Strike and a whole lot of Netflix drama, the fan community's been practically buzzing with activity. That's to say nothing of the developments that have been going on at the Herald, itself!
Which brings us to our first category:
A Little Self Promotion…
First off, Anime Herald is officially on Patreon. We're going to be casting off the shackles of the ad game, and reaching out to you guys for our support. Starting on New Year's Eve, you guys became our bosses. Those ads you see at the top and right? They're not being renewed, and they'll be going away as soon as their contract terms expire. You have my promise on that.
Moreover, folks who back us on Patreon will receive a few extra benefits. Starting today, I'll be posting a few features to the Patreon page that just don't fit on the Herald proper. These will be exclusive to patrons for the first month so, while you'll be able to read these posts for free eventually, that $1 kick-in will let you "jump the line" to get to the cool stuff fast.
Our first Backer Early Access post is one that I've wanted to tell for a long time:
Anyway… I've babbled for long enough. Let's get on with the good stuff!
In the News
Anime Strike, struck down in cold blood. Many rejoiced. Amazon officially axed their Anime Strike streaming channel. No, really. All of the platform's anime content has been converted to Amazon Prime video offerings.
He's a dandy guy in space! Toonami announced that Space Dandy will return to the block's lineup starting January 27. The series is slated to air in the 2:30AM time slot.
Not sighted: Matthew Broderick Netflix Japan announced that Godzilla: Monster Planet will make its international début on January 17. The film will stream in over 190 regions across the globe on their platform.
I… don't get the end game, yet. Takeshobo announced that they will release a Hoshiiro Girldrop manga anthology book. Hoshiiro Girldrop is somewhat of a meta gag by Pop Team Epic creator Bkub Okawa, so I'm not sure if this is going to be some huge troll.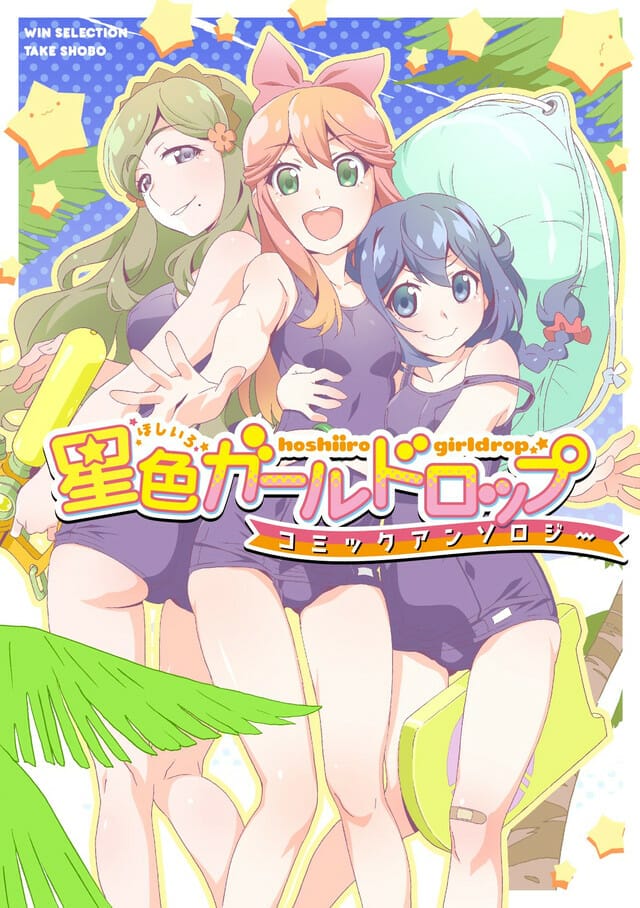 This is a gambling anime. With plot. Take that as you will. At a fan event, news broke that Kakegurui will receive a second season.
Not quite a devil, not quite a man… DEVILMAN! I mean Mazinger! Three new cast members were confirmed for the Mazinger Z: Infinity movie, including a secret role played by Ryouichi Tanaka. Tanaka played the titular Devilman in the 1972 Devilman anime.
Aqours, sunshine!! Just before the Love Live! Sunshine!! series finale, news broke that the title will receive an anime movie. A few days later, we learned that the film will be all-new – new animation, new story, no recap filler. So, get ready for one final epic experience!
The Norden front awaits once again. The latest issue of Newtype confirms that Youjo Senki: Saga of Tanya the Evil will get an anime movie. According to Yutaka Uemura, the film "will be a story based on the developments of the TV series."
Not exactly a paper tiger, I assure you. The official Tiger & Bunny Twitter account announced that the franchise will receive a new anime TV series. More details will be revealed at a later date.
Goin' back to the graveyard with Kitaro. Toei Animation announced that they are producing a new Gegege no Kitaro anime project.
The Aria Company expands once more! Four new roles were confirmed for Right Stuf's Aria the Animation dub. Most notably, Michele Knotz will play Athena, Lisa Ortiz was cast as Ai, and Carol Jacobanis will play Akira.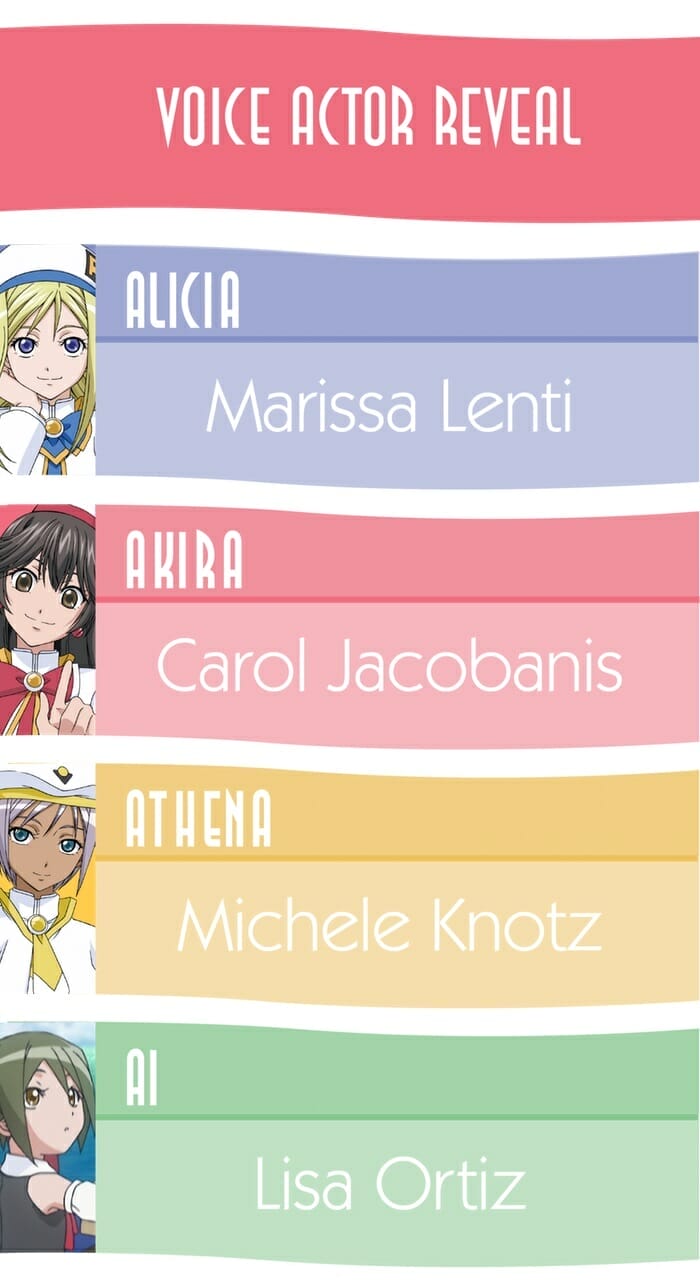 A sad farewell. It's with great regret that we report that Manga Entertainment CEO Colin Lomax passed away over the holiday season. He was 56.
The great creator eyes a new medium. During a New Year's special, "Beat" Takeshi Kitano announced hinted that he would like to try his hand at animation as a medium to bring novel Analog to life.
A true master of his craft. The Hollywood Reporter reports that film distributor GKIDS acquired the rights to Lu Over the Wall and Night Is Short, Walk on Girl. Both films were helmed by Masaaki Yuasa at his Science Saru studio.
Can you feel the love? A new Cute High Earth Defense Force anime is officially in the works! The new project, titled Cute High Earth Defense Club Happy Kiss!, will revolve around a new batch of pretty boys.
Netflix giveth, and they taketh away. In the interim, news broke that Netflix will stream Violet Evergarden as a simulcast outside of Japan. Unfortunately, for folks in the United States, fans got a pretty big bucket of cold water dumped on them, as Netflix confirmed that they have no plans to stream the show before Spring 2018 in the region.
So, can we start calling this Saber and Lightning? Please? Fate/stay night spinoff series Today's Menu for Emiya Family is getting an anime adaptation. The first episode will launch on AbemaTV on January 26.
Emiya-san Chi no Kyou no Gohan OP#衛宮さんちの今日のごはん#Fate pic.twitter.com/78RhcFsdv1

— moetron | pKjd (@pKjd) December 31, 2017
From the AniBlogging Community
A most deceptive bloom… Atelier Emily returns to the world of floral analysis as she breaks down the language of the flowers in Devilman Crybaby.
The existentialist concern. ZEROREQ011 at Therefore It Is takes an academic lens to Land of the Lustrous, breaking down the Buddhist themes that the show holds just beneath the surface.
Weekly Fun Stuff!
This week, we're heading into meme territory, folks. Wait, don't go!
YouTuber Adam Davidson took his own crack at the "Steamed Hams" meme, which converts the popular Simpsons sketch into various (often offbeat) formats. Davidson chose to turn the short into something that could have been ripped from Metal Gear Solid 2, complete with the loading times and awkward FMV video cuts. It's a shit post, but it's a brilliant shit post that's worth checking out.
Our Supporting Lovelies
The following patrons help to keep us talking nerdy to you:
Hera's Helpers
Nerdy Talkers
Cave
Mike Ferreira
Lauren Orsini
Lydia Rivers