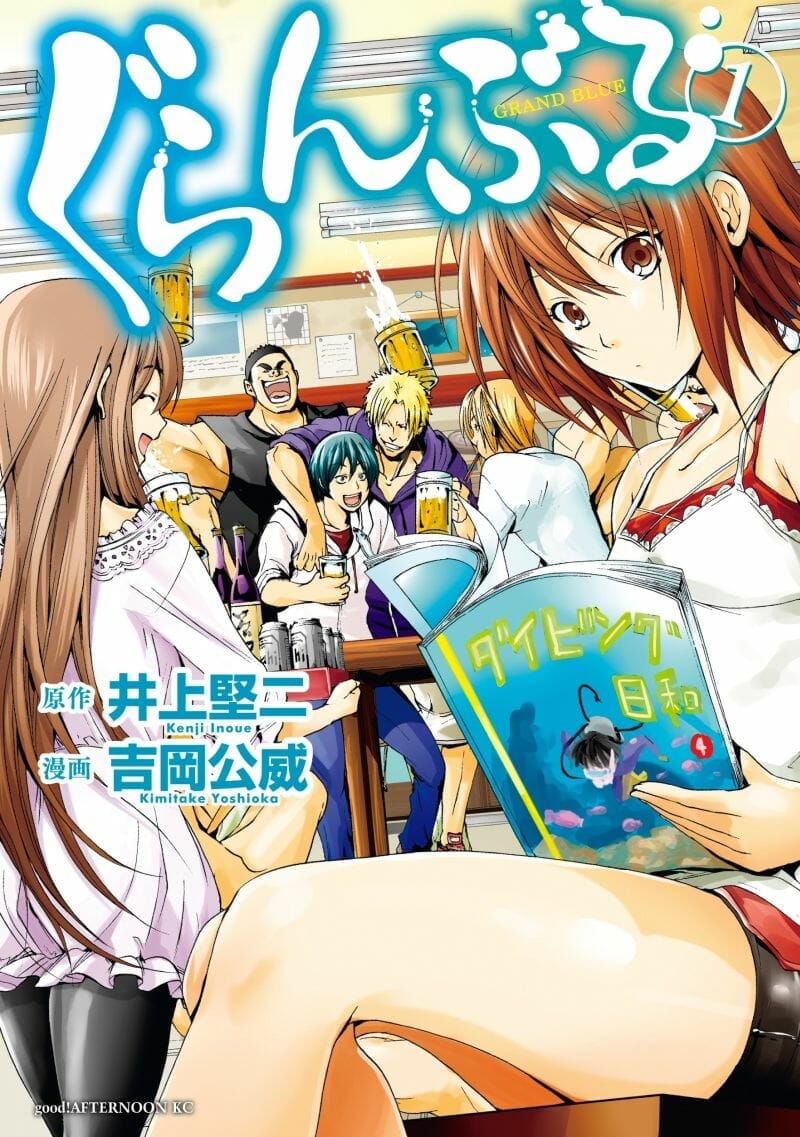 So, ah… All I can really say is "oops"?
Earlier today, the official AnimeJapan website updated with new details on their 2018 event. The site listed a list of the event's exhibitors, as well as their works.
At the time of the update, the site stated that Avex will feature several works, including "a new Grand Blue" anime.
Avex hasn't announced a Grand Blue anime project. Shortly after publication, the listing was removed from the AnimeJapan website.
Kenji Inoue and artist Kimitake Yoshioka launched Grand Blue in the pages of Kodansha's Good! Afternoon magazine in April 2014. Nine volumes have been released, with the most recent hitting stores in October 6, 2017.
Kodansha Comics is releasing the title in the west under the title Grand Blue Dreaming. They describe the title as:
After moving out on his own to a seaside town, Iori Kitahara makes a college debut he never anticipated. A new chapter of his life unfolds, full of diving with beautiful girls and shenanigans with a gaggle of lovable bastards! Idiot-expert Kenji Inoue and au naturel authority Kimitake Yoshioka bring you a glorious college tale filled with booze-fueled antics!
Source: Otakomu