It looks like this year's Otakon Vegas is about to get lustrous.
Earlier today, Otakon Vegas announced that Katsuhiro Takei and Kiyotaka Waki will attend this year's event as guests of honor. The two will host several panels over the course of the weekend, as well as an autograph session on January 19.
Katsuhiro Takei has been active in the industry since 2013. He's served as producer on numerous fan-favorite titles, including Himouto! Umaru-chan, Little Witch Academia, and your name..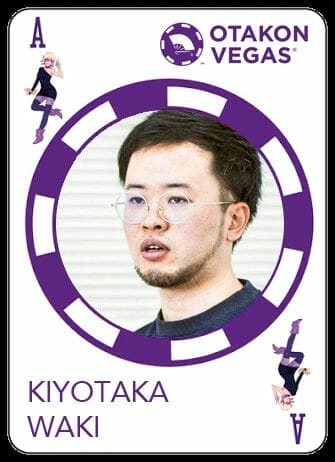 Kiyotaka Waki has been active in the industry since 2007, when he joined studio Madhouse. In 2011, Waki joined Studio Chizu, where he served as producer on a number of titles, including The Boy and the Beast. In 2016, Waki joined studio Orange.
Both Waki and Takei worked together on 2017 hit Land of the Lustrous.
Otakon Vegas will be held from January 19 – 21 at Planet Hollywood's Las Vegas location. Confirmed guests for this year's event include:
Erica Lindbeck
Keith Silverstein
Youichi Nishikawa
SungWon Cho (ProZD)
Roxanne Modafferi
Source: Twitter (OtakonVegas)