This final tale of the DigiDestined is getting close to its end.
Earlier today, Fathom Events started streaming an English dub trailer for Digimon Adventure tri.: Coexistence. The 30-second teaser features clips of dialogue from the adaptation, set against the English Digimon theme.
Digimon Adventure tri.:Coexistence will hit theaters across the United States on May 10. Screenings will include cast and crew interviews, including a segment with Tai actor Joshua Seth.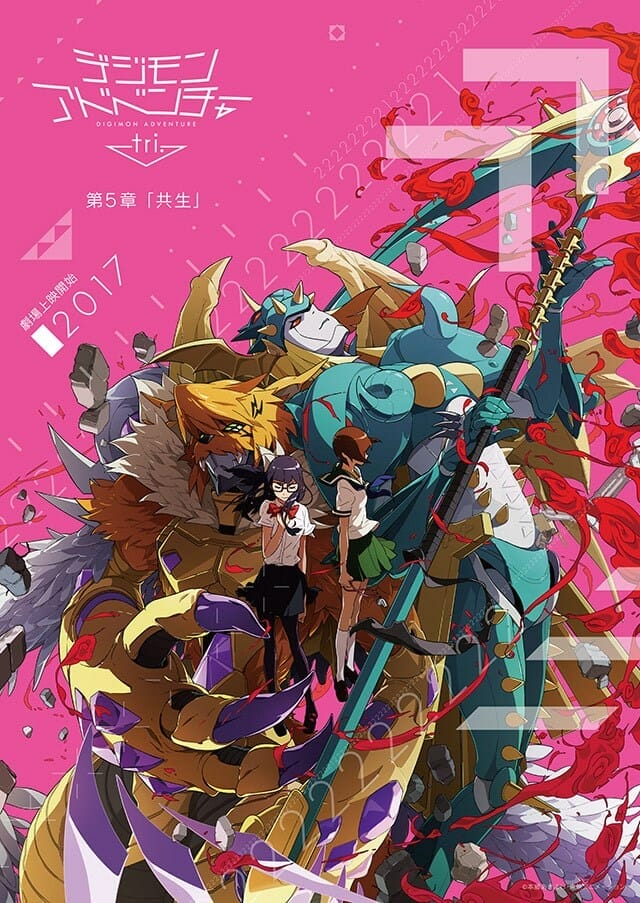 The feature, which is the fifth of a six-film series, hit Japanese theaters on September 30, 2017.
Keitaro Motonaga (Magic Knight Rayearth OVA, Jormungand) was tapped to direct the film, while Yuuko Kakihara (Heaven's Lost Property) served script supervisor. Character designs were provided by Atsuya Uki (Cencoroll).
Fathom Events describes Digimon Adventure tri.:Coexistence as:
Fathom Events and TOEI Animation bring the Digital World to the big screen for one special night in DIGIMON ADVENTURE tri.: Coexistence, featuring all your favorite Digimon and special interviews with the cast! The arrival of rampaging Meicoomon starts the countdown to the real world's collapse. A series of abnormal phenomena occur all over the place. The Digimon who appear through the distortions were waiting for this time to come…
Source: YouTube (FathomEvents)