The world's greatest thief is about to embark on his biggest heists yet! Yes, we say that every season.
Earlier today, an official website and Twitter account opened for the upcoming Lupin the Third Part 5 anime series. The site includes the first staffers attached to the project, as well as a key visual and a few details on the major overarching plot.
We break the details down below:
Key Visual
The visual features Lupin wearing a blue suit and monacle, standing beside a green-clad individual. A towering skyscraper splits the space between them.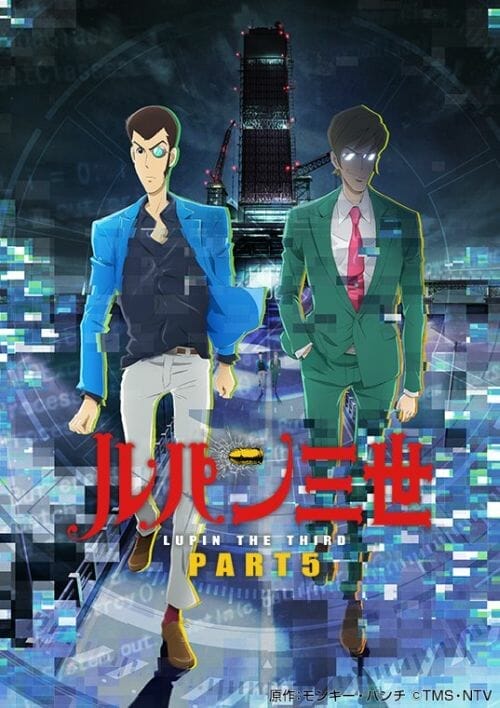 Staff
Yuichiro Yano (Lupin the Third Part 4, Aikatsu! movie) was tapped to direct the project at Telecom Animation Film, with Hisao Yokobori (Lupin III Italian Game) providing character designs. Ichiro Okouchi (Code Geass: Lelouch of the Rebellion, Kabaneri of the Iron Fortress) is in charge of series composition.
Plot
Lupin the Third Part 5 will be set in modern-day France. While Lupin will still fall back to his standbys, including his classic cars and trusty Walther P38 pistol, he'll also be adding a few high-tech gadgets and the raw power of the internet to his arsenal.
Premiere
The show is slated to hit Japanese network NTV in April. Digital platforms, including Hulu, will carry the title as it airs. A teaser trailer for the title will be shown on Friday, during the "Friday Road SHOW!" presentation of classic film Lupin III: The Castle of Cagliostro.
Lupin the Third Part 5 was first unveiled at last year's Japan Expo, which is held annually in Paris. At the time, a teaser visual was unveiled, which showed Lupin and Jigen atop relaxing with their car as they gaze upon Mont Saint-Michel.
Sources: Ota-suke, Comic Natalie