Get your gear and remember that Dragon Slave spell, 'cause Lina Inverse is coming back!
Earlier today, publisher Fantasia Bunko held a live streaming event. During the show, the hosts reported that "the newest [The] Slayers book is moving forward this year." In addition, the March 2018 issue of Dragon Age magazine will feature more details on an upcoming Slayers work.
The new book, will see Hajime Kanzaka and Rui Araizumi returning as writer and illustrator, respectively. The title is the first novel in the series to be released since The Slayers 15: Demon Slayers! hit retailers on May 15, 2000.
The Slayers made its début in the pages of Fujimi Shobo's Dragon Magazine in 1989. Western publisher TOKYOPOP released the first eight volumes in English in North America.
The series has led to a TV adaptation from J.C. Staff, which aired in Spring 1995. Takashi Watanabe (Shakugan no Shana, Space Pirate Mito) directed the project, which featured character designs by Naomi Miyata (Lost Universe, Master of Martial Hearts). Takao Koyama (Dragon Ball Z, Saint Seiya) took charge of series composition.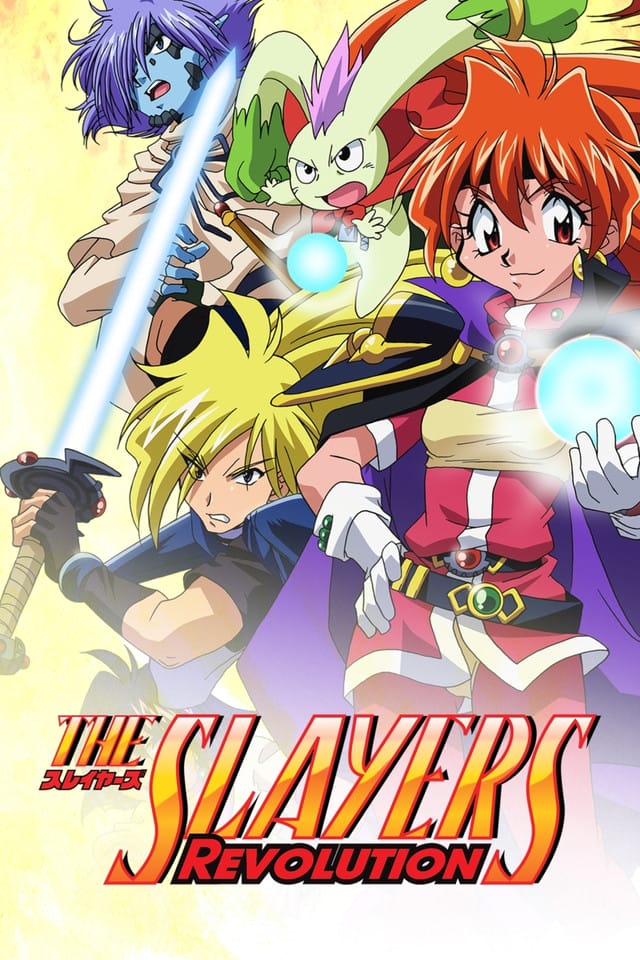 The Slayers anime received four sequel TV series as well as a side-story OVA:
The Slayers NEXT
The Slayers TRY
The Slayers Premium
The Slayers Revolution
The Slayers Evolution-R
The main Slayers franchise also received several OVAs and films, and four manga adaptations. Central Park Media originally released the first three Slayers TV series, as well as several manga volumes. ADV Films handled the OVA and movie adaptations.
Funimation currently holds the domestic rights to The Slayers anime and released all five core TV series on home video. They describe the title as:
In a land of fantasy and magic, fiery sorceress Lina Inverse and her band of misfits travel from adventure to adventure—and occasionally save the world! With dim-witted swordsman Gourry, idealistic Amelia, and stoic Zelgadis at her side, Lina leads the charge against the forces of evil. If fame, fortune, and food should fall their way, even better!
Source: Otakomu