It looks like this one will be out in time for opening day! Well, almost.
Yesterday, the official Major 2nd anime updated with a trailer and a key visual, as well as several new cast and crew members. We break the details down below:
Trailer
The 30-second promo sees an excited sports announcer introducing the core plot and voice cast, as footage from the series plays in the background. The teaser ends with a confirmation of the show's April 7 premiere.
Key Visual
The new image features the major cast members in uniform, with lead Daigo Honda standing front and center.
Staff
Ayumu Watanabe (Ace Attorney, Space Brothers) was tapped to direct Major 2nd at NHK Enterprises, with Kenichi Ohnuki (Gundam Build Fighters, Major Season 4) providing character designs. Kenichi Yamashita (Ketsuekigata-kun!, Actually, I Am…) is in charge of series composition for the project.
Kotaro Nakagawa (Code Geass: Lelouch of the Rebellion, Hakata Tonkotsu Ramens) will score the show's soundtrack.
Cast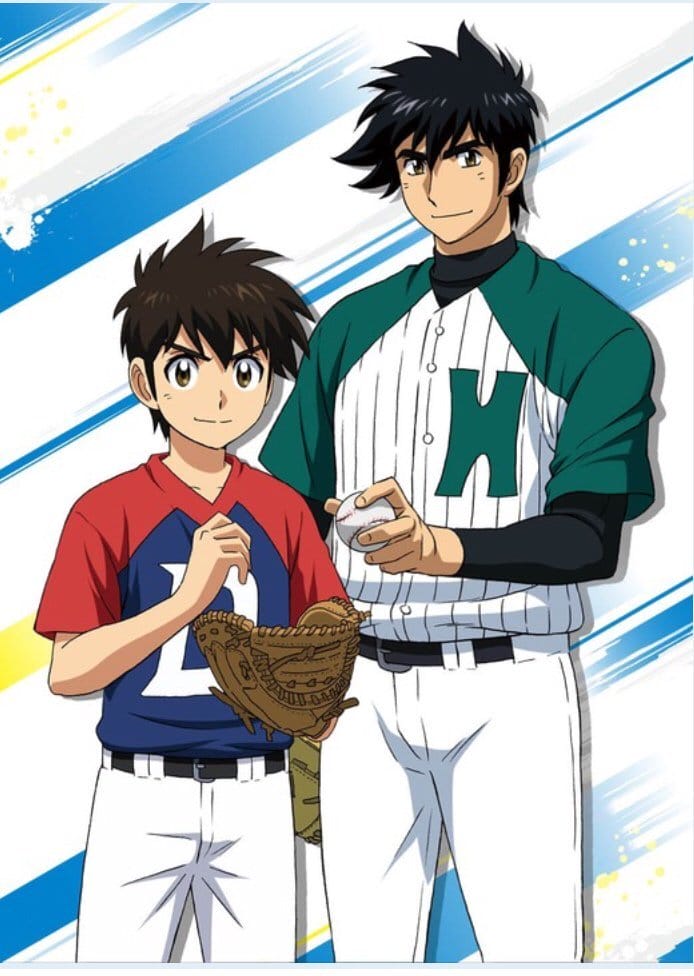 The confirmed cast members include:
Daigo Shigeno: Natsumi Fujiwara
Goro Shigeno: Showtaro Morikubo
Hikaru Satō: Kōtarō Nishiyama
Toshiya Satō: Masakazu Morita
Broadcasting
Major 2nd will air on NHK E-TV starting April 7, at 17:35 (4/7/2018 at 5:35PM).
Major 2nd launched in the pages of Weekly Shonen Sunday in March 2015. The series currently spans twelve collected volumes, with the twelfth book hitting Japanese retailers on January 18.
Manga resource Baka-Updates describes Major 2nd as:
Daigo was born as the son of Goro, a father who is too great. What path will Daigo, who is burdened with great expectations, take in baseball?
Major 2nd is the sequel to Mitsuda's Major manga, which ran from 1994 through 2010 in Weekly Shonen Sunday. The series spans 78 compiled volumes, and received six anime adaptations. The first series aired in 2004, while the sixth and (currently) final show hit the airwaves in 2010. An anime film based on the franchise, titled Major: Yūjō no Winning Shot hit Japanese theaters in 2008.
Source: Ota-suke