It looks like fans are getting an early look at this new Yamato voyage.
Earlier today, Bandai Visual started streaming the first ten minutes of the fourth Space Battleship Yamato 2202: Warriors of Love (Uchū Senkan Yamato 2202: Ai no Senshi-tachi) film. The footage is shown in unsubtitled Japanese format.
https://www.youtube.com/watch?v=ERap2sjwQm0
The film, which is subtitled Tenmei-hen ("Karma Chapter"), will hit Japanese theaters on January 27. The feature is the fourth of seven planned films, which tell the tale of the Yamato after its safe arrival at Iscandar.
Nobuyoshi Habara (D.N.Angel, Fafner) is directing the project at Xebec, with Nobuteru Yuki (Vision of Escaflowne, Orange) providing character designs. Harutoshi Fukui (Mobile Suit Gundam UC) is in charge of series composition for the movies.
Akira Miyagawa is scoring the soundtracks for the films.
The confirmed voice cast includes:
Susumu Kodai: Daisuke Ono
Yuki Mori: Houko Kuwashima
Daisuke Shima: Kenichi Suzumura
Kaoru Niimi: Aya Hisakawa
Mikage Kiryu: Eriko Nakamura
Zwordar: Hideaki Tezuka
Hajime Saito: Hiroki Touchi
Klaus Keyman: Hiroshi Kamiya
Susumu Yamazaki: Hiroshi Tsuchida
Shirō Sanada: Houchu Ohtsuka
Yasuo Nanbu: Kenji Akabane
Isami Enomoto: Kenjiro Tsuda
Lauren Barel: Masaki Terasoma
Osamu Yamanami: Masashi Ebara
Yoshikazu Aihara: Masato Kokubun
Hikozaemon Tokugawa: Mugihito
Akira Yamamoto: Rie Tanaka
Teresa: Sayaka Kanda
Dr. Sakezō Sado: Shigeru Chiba
Kotetsu Serizawa: Tesshō Genda
Heikuro Todo: Toshihiko Kojima
Ryu Hijikata: Unshō Ishizuka
Sifar Sabera: Yuko Kaida
Kenjiro Ota: Yuuki Chiba
Yuria Misaki: Aya Uchida
Shiori Nagakura: Kazusa Amagai
Jiro Tsurumi: Keisuke Koumoto
Miki Saijo: Satomi Moriya
Juzo Okita: Takayuki Sugo
Earth Federation President: Yuji Mikimoto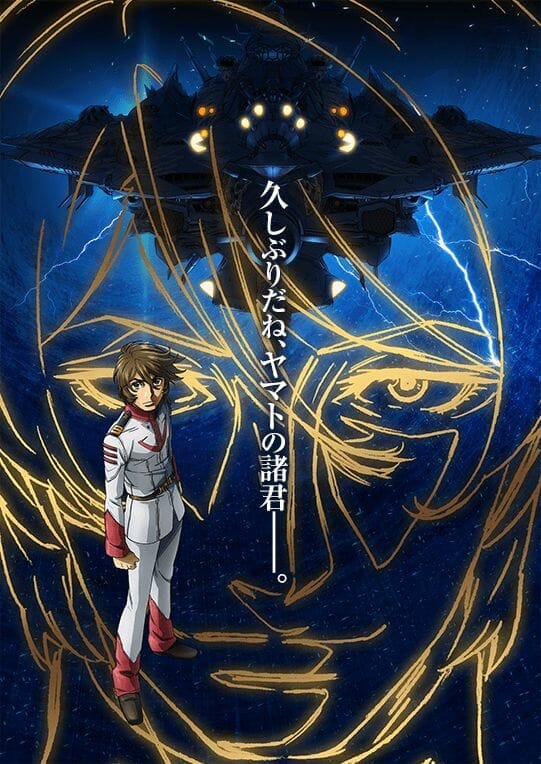 The third film, Space Battleship Yamato 2202: Warriors of Love – Karma Chapter, opened in theaters on October 4, 2017. Twenty-five theaters are carrying the film, which is up from the previous movie's twenty theater reach. Folks who can't hit the box office will be able to rent the feature via streaming services starting today.
Much like the previous run, folks who attend the screenings will be able to purchase a special edition Blu-Ray of the film.
Source: MoCa News