Happy Sunday everyone, and welcome to an all-new AniWeekly! It's been an exciting week for classic anime fans, with new entries in the Kitaro and The Slayers franchises officially announced. That's to say nothing of the new Lupin news, or the brand-new shows that have been announced like Cells at Work!.
There's a lot to talk about, so let's dive into the fray!
In the News
A whole new face of the Loki Familia It's official. Sentai Filmworks announced that Is It Wrong to Try to Pick Up Girls in a Dungeon?: Sword Oratoria is getting an English dub.
Get along, try again! During a streaming event, Fantasia Bunko announced that Hajime Kanzaka and illustrator Rui Araizumi are bringing Lina Inverse back! The two are working on the sixteenth The Slayers light novel, the first since May 2000.
An honor like few others. Comic-Con International announced this year's Eisner Awards judges' nominations for the Will Eisner Comic Awards Hall of Fame. Among the nominees is Ranma ½ and InuYasha creator Rumiko Takahashi.
Let's get ready to rumble! A new trailer for Megalobox hit the web, offering a first look at the hyper-powered boxing anime. The series hits Japanese TV in April.
Luna Nova's opening to the public! Sony's German PlayStation Blog announced that Little Witch Academia: Chamber of Time hits the PlayStation and Steam marketplaces on February 20.
Less Sailor Moon, more, well… offbeat. Five new cast members were unveiled for Magical Girl Ore, including Aya Hisakawa as Sayori Uno and Koji Yusa as Hyōe.
Funeral for a friend. Hundreds gathered to mourn the passing of Dragon Ball actress Hiromi Tsuru, including several fellow cast members. It was a touching, if sad day for anime fans everywhere.
The Iwatobi Swim Club is hitting the big screen! Funimation announced that they licensed the Free! film trilogy, as well as prequel movie High Speed! – Free Starting Days. The latest film, Free! -Take Your Marks- will get a theatrical run in the United States.
Lupin the Third~! We received a major detail dump for the upcoming Lupin the Third Part 5 anime. The major crew and plot details, plus a key visual made their way online.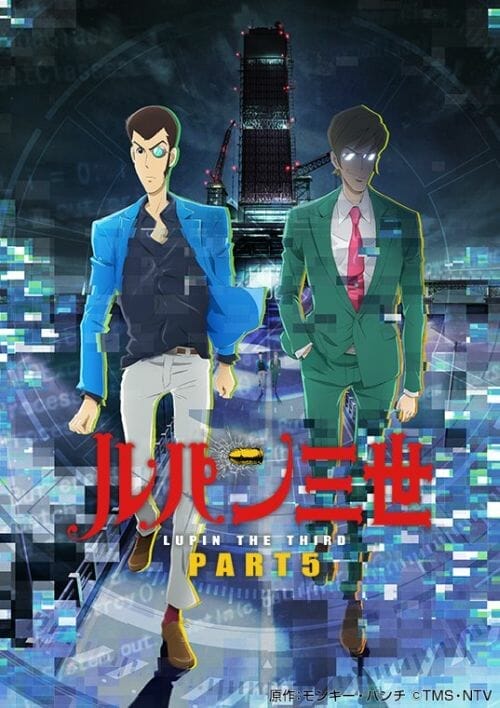 Getting strong takes time, I tell ya! The official Arifureta – From Commonplace to World's Strongest anime website updated with an announcement that the show was pushed back to 2019.
Nobody saw that coming! Tetailer Animate's Akihabara location hosted a Pop Team Epic event. Specifically, the Pop Team Epic Twitter account announced that the store would be giving away "Clone Popu-chin" masks at the store on January 20, from 3:00PM – 4:00PM local time. The response was so great that people were blocking traffic in the streets. The cops were called in, and the event had to be canceled.
A not-so-Grimm reveal. At a fan event, Square Enix announced that popular smartphone game Grimms Notes will receive an anime adaptation.
A celebration fit for an idol. The city of Numazu joined with Sunrise and Sony to launch a crowdfunding campaign based around Love Live! Sunshine!! The campaign raised more than 30 million dollars in its first week, which ensures that a series of AR manhole covers will be installed at key locations through the city.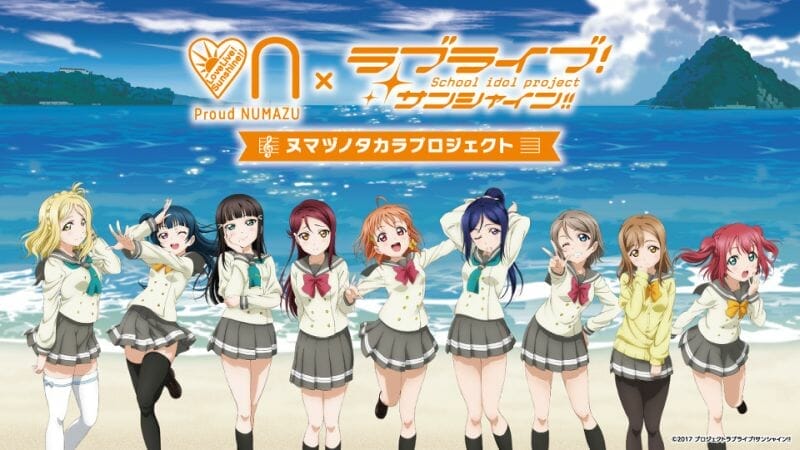 Greetings, true believers! Dlife announced that Marvel Future Avengers will get a second season. The show will return to the airwaves in Summer 2018.
Meet the Creatures. The first cast reveals for upcoming anime Jikken-hin Kazoku: Creatures Family Days made their way online. The series will star Riho Sugiyama as Tanis, Nanako Mori as Aisuri, and Yoshiko Ikuta as Suisi.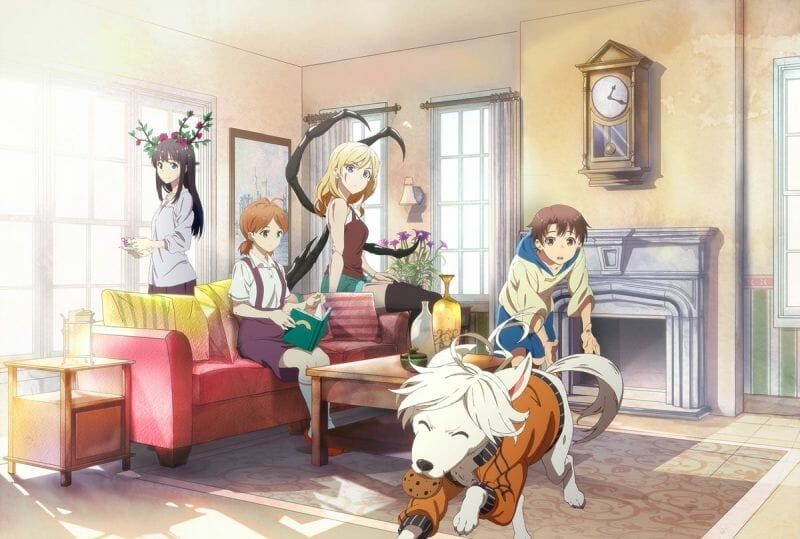 Aren't you tired, Joker? Let's call it a day and get some sleep. Two new key visuals for Persona 5 the Animation hit the web, which focus on Ann Takamaki and Morgana.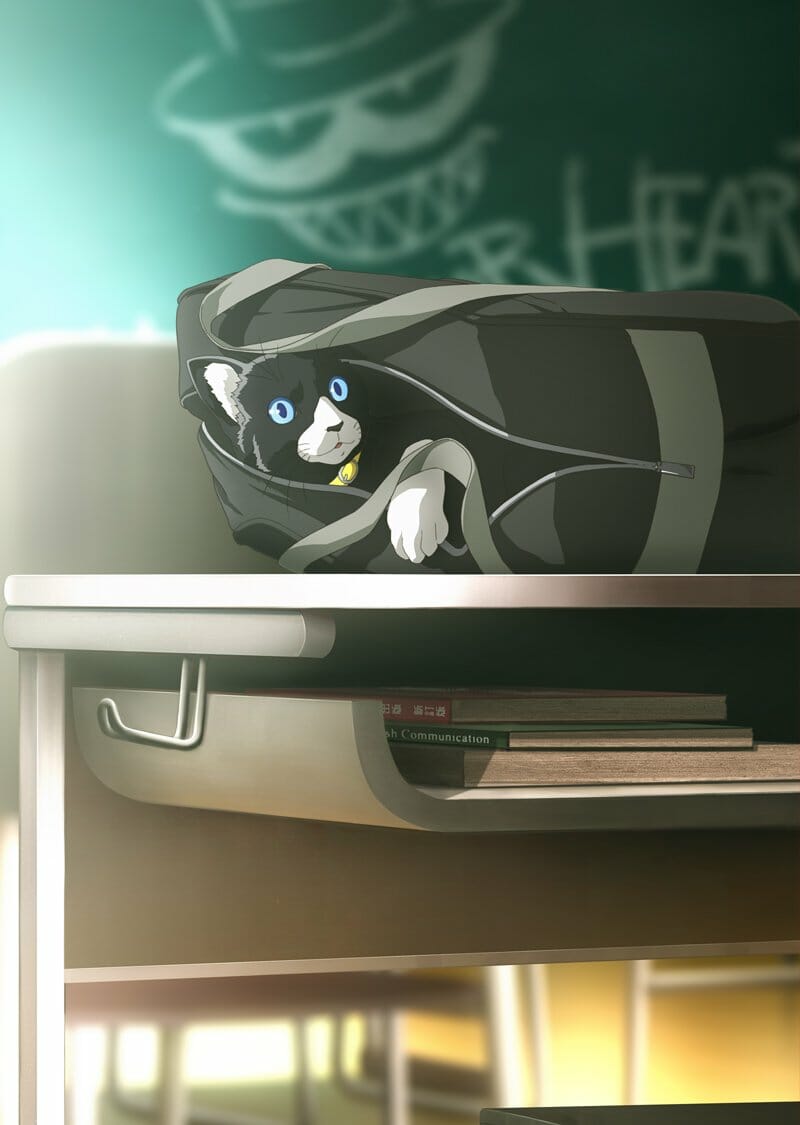 That's just 2/5 of an Anime Strike! Amazon announced that they're raising the cost of their monthly Amazon Prime subscription offering. The service will increase to $12.99 per month ($155.88 per year) for monthly users, up from $10.99 ($131.88).
Workin' in a cell line, goin' down down… David Production and Aniplex announced that Akane Shimizu's Cells At Work! anime is getting an anime adaptation. The main staffers, plus a key visual, teaser trailer, and premiere window were officially unveiled.
Flexing their mechanical arms a little more. The first cast members, plus a teaser trailer for Mecha-Ude were officially released. Toshiyuki Toyonaga, Tomokazu Sugita, and Yu Shimamura will star in the title, which is targeting a Summer 2018 release.
We're heading back to the graveyard, folks! Toei announced that a new Gegege no Kitaro anime TV series is in the works. A short announcement teaser, as well as the first cast and crew, the broadcast details, and several visuals were unveiled.
From the AniBlogging Community
Now you know… and knowing is half the battle! Frog-kun dove deep into the library of shows from Haoliners, tracing the exact origins of each show, citing studios and regions where available.
A truly Victorian experience. Atelier Emily takes a look at Violet Evergarden and its world, examining how the Victorian trappings and focus on the written word go hand in hand in delivering powerful subtext.
The eternal struggle of Otaku Journalists everywhere. Lauren at Otaku Journalist published a short guide that should be essential for any aspiring otaku journalist. Specifically, she outlines what needs to be done to keep your passion projects going, when your job leeches away at your very soul.
Talking with the man behind the Crybaby. Sakuga Blog translated an interview with director Masaaki Yuasa that focuses on his work, most notably Devilman Crybaby.
Weekly Fun Stuff!
This week's "for fun" vid comes from Tokyo World Trophy 2017 Figure Skating competition. During the event, Evgenia Medvedeva put together an incredible Sailor Moon themed routine, that's sure to have figure skating fans in awe, and anime fans geeking out throughout.
Our Supporting Lovelies
The following patrons help to keep us talking nerdy to you:
Hera's Helpers
Nerdy Talkers
Cave
Mike Ferreira
Lauren Orsini
Lydia Rivers
You can help support Anime Herald, and get access to weekly behind-the-scenes articles for just $1 a month, through Patreon! Our current stories include Anime Herald's first blacklisting, and the day when Harmony Gold's Macross license got a real expiration date.