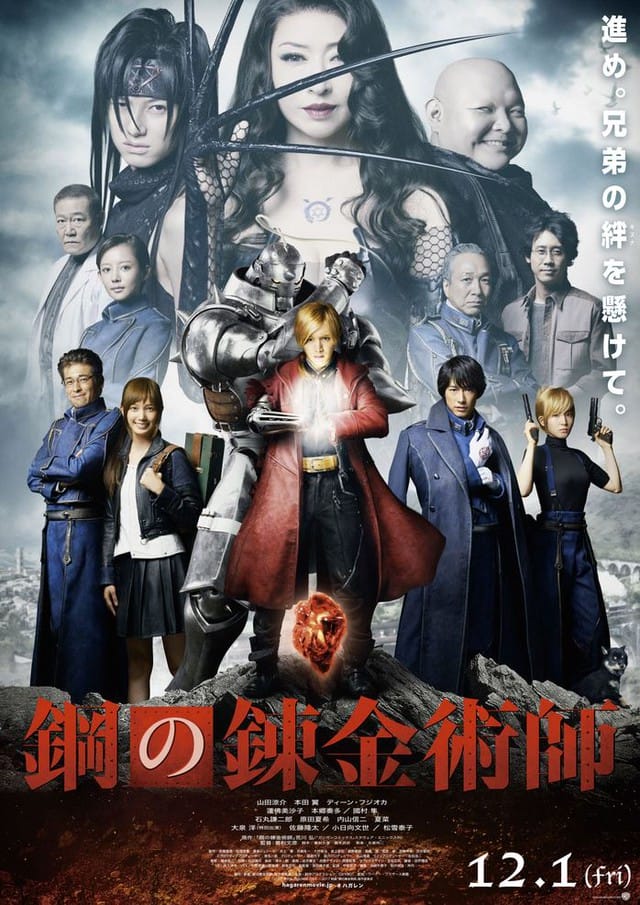 Soon, fans will get a third take on the adventures of this mighty State Alchemist.
Earlier today, Netflix announced that the live-action Fullmetal Alchemist movie will stream on their digital platform next month. The title will stream as a Netflix Original title starting February 19.
The live-action Fullmetal Alchemist film hit Japanese theaters on December 1. The feature received limited engagements outside of Japan, with a world première at the Tokyo International Film Festival on October 25, and a screening at Anime NYC on November 19.
Fumihiko Sori (Ping Pong) was tapped to direct the feature. He commented on the adaptation process, stating that he wants "to create a style which follows the original manga as much as possible. The cast is fully Japanese, but the cultural background is European. That said, it's a style that doesn't espouse a specific race or country." He continued on this train of thought, stating that "There will never be a scene in which a character states something that will define them as Japanese."
The major cast includes:
Edward Elric: Ryosuke Yamada
Alphonse Elric: Atomu Mizuishi
Winry Rockbell: Tsubasa Honda
Roy Mustang: Dean Fujioka
General Hakuro: Fumiyo Kohinata
Maes Hughes: Ryuta Sato
Riza Hawkeye: Misako Renbutsu
Maria Ross: Natsuna
Gracia Hughes: Natsuki Harada
Shou Tucker: Yo Oizumi
Doctor Marco: Jun Kunimura
Lust: Yasuko Matsuyuki
Envy: Kanata Hongou
Gluttony: Shinji Uchiyama
Father Cornello: Kenjiro Ishimaru
Source: Collider