Sakura's about to embark on her greatest adventure yet, but she won't be doing it alone!
Earlier today, Caitlin Glass revealed the English dub cast for Cardcaptor Sakura: Clear Card. The series will star the following:
Sakura: Monica Rial
Syaoran: Jason Liebrecht
Tomoyo: Natalie Hoover
Kero: Mikaela Krantz
Toya: Clifford Chapin
Yukito/Yue: Justin Briner
Fujitaka: Jason Douglas
Eriol: Micah Solusod
Kaho: Morgan Garrett
Spinny: Apphia Yu
Chiharu: Jill Harris
Takashi: Alejandro Saab
Naoko: Dani Chambers
Ms. Morita: Caitlin Glass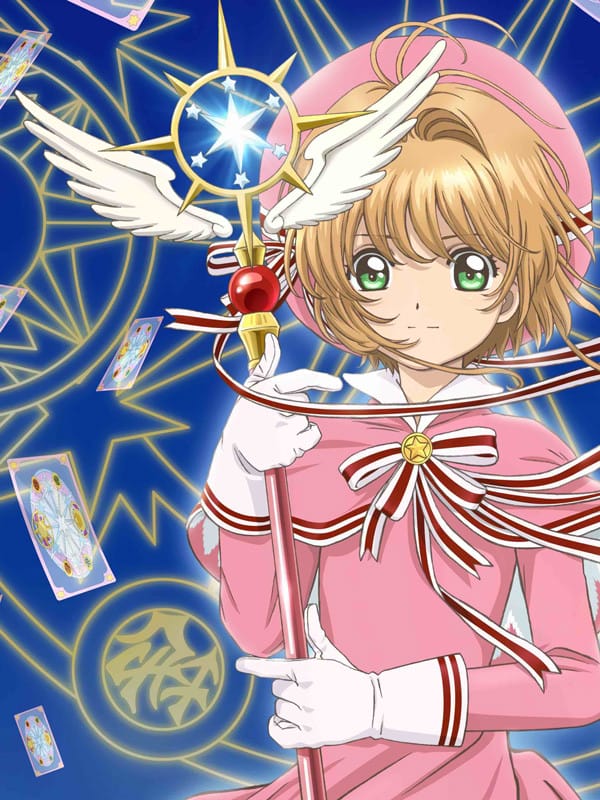 Caitlin Glass is directing the adaptation, with Anthony Bowling serving as Assistant ADR Director. Bonny Clinkenbeard is writing the scripts. Zachary Davis will serve as Lead ADR Engineer, with Adrian Cook working as Mixing Engineer.
Rial and Liebrecht were confirmed on January 22. The two actors are reprising their roles from the 2007 Tsubasa: RESERVoir CHRoNiCLE dub.
Cardcaptor Sakura: Clear Card's dub launched today on FunimationNow.
The new series, which adapts the recent "Clear Card Chapter" of the Cardcaptor Sakura manga, is being directed by Morio Asaka (Cardcaptor Sakura, My Love Story!!, Chihayafuru) at Madhouse. Kunihiko Hamada (Chihayafuru, NANA) is providing character designs for the project, while Nanase Ohkawa (Magic Knight Rayearth 2, Blood-C) takes charge of series composition.
Other crew members attached to the title include:
Original Concept: CLAMP
Costume & Card Design: Mokona
Sound Director: Masafumi Mima
Music: Takayuki Negishi
Production · Writing: NHK · Kodansha · NHK Enterprise
Funimation describes Cardcaptor Sakura: Clear Card as:
The power of Clow is back with a new adventure for Cardcaptor Sakura! Mysterious blank cards and new magic await the guardian—is she ready?
Source: Twitter (CaitlinsVoice)