While they were busy mastering martial arts, he studied the gun… or something.
Earlier today, the official Jūshinki Pandora anime website updated with a new cast member, as well as several visuals.
We break the details down below.
Casting
The site confirmed that Kenjiro Tsuda will play Dag Horvat. Horvat is a lover of women and cats, who is quick to set the mood with a joke and a smile. When he starts his work as a sniper, though, his eyes become sharp and cold, like a beast tracking his prey. Horvat earns his keep as a bounty hunter, and lives with his cat who never leaves his side.
A visual and headshot of Tsuda were also revealed, along with a shot of a mecha. You can check these out below:
Key Visual
The new key visual focuses on Dag Horvat, who stands atop a building with his cat. He's cradling a rifle as he looks out into distance.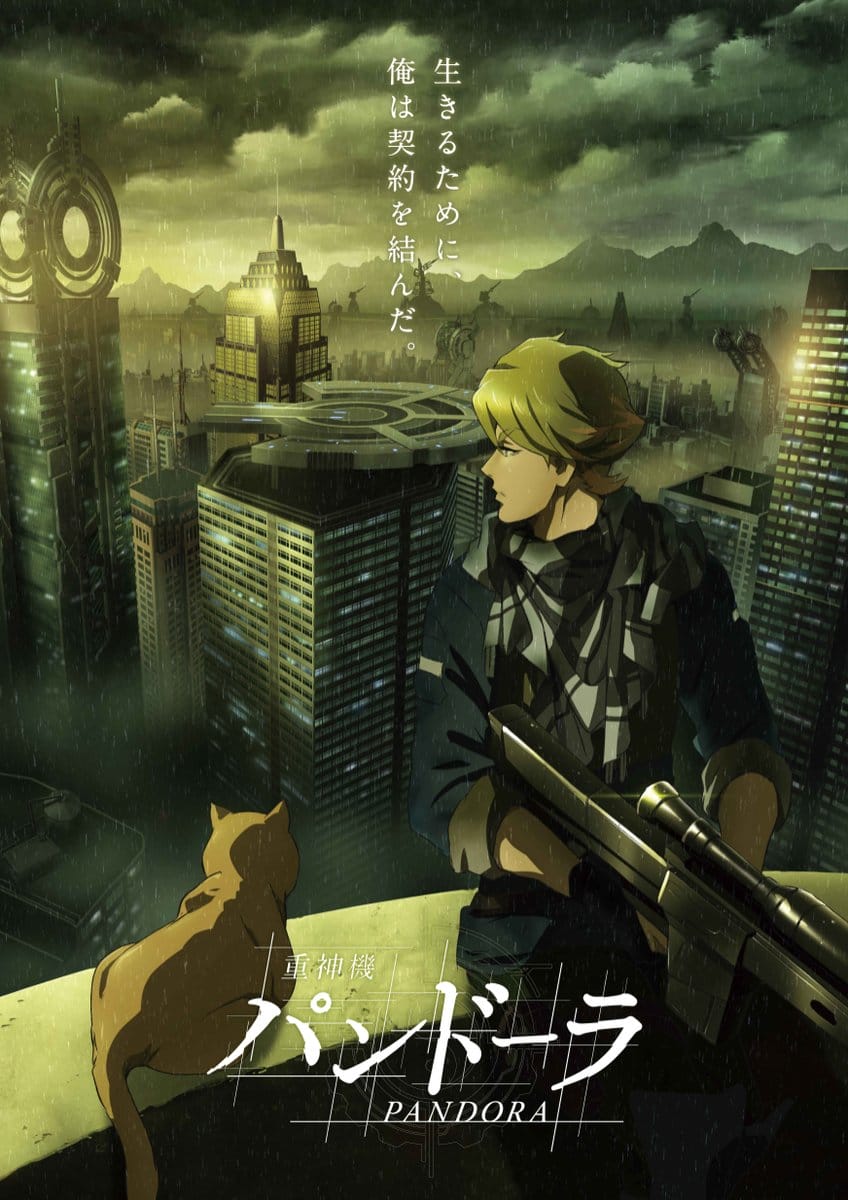 Jūshinki Pandora will hit Japanese TV in Spring 2018.
Hidekazu Sato (The Slayers NEXT, Aquarion Logos) was tapped to direct the project at Satelight, with Risa Ebata (Macross Frontier, AKB0048) providing original character designs. Toshizo Nemoto (Log Horizon, Macross Delta) is in charge of series composition for the project.
Kawamori (with Satelight) is credited with the original work. He'll also serve as Chief Director and Mechanical Designer for the project.
The confirmed voice cast includes:
Leon Lau: Tomoaki Maeno
Chloe Lau: Nao Tōyama
Queenie Yō: Kana Hanazawa
Several key visuals, as well as character visuals for Leon Chloe, and Queenie were previously revealed. You can check these out below:
Key Visuals
Character Visuals
Source: Twitter (pKjd)