Happy Sunday, everyone, and welcome to an all-new AniWeekly! This was a big week for new titles and Netflix premieres, as more than a half dozen new anime projects were confirmed, along with a trio of international launches for Netflix titles.
There's a lot to cover this week, so let's dive on in!
In the News
Yeah, I don't think that's how you do it… or is it? Yukiya Murasaki and illustrator Takahiro Tsurusaki's How NOT to Summon a Demon Lord light novels will receive an anime TV series. A website and key visual for the project were officially unveiled, as of press time.
Give me an A! Give me an N! Give me an I-M-E! Manga Time Kirara Carat magazine announced that Tsukasa Unohana's Anima Yell! manga will receive an anime TV series.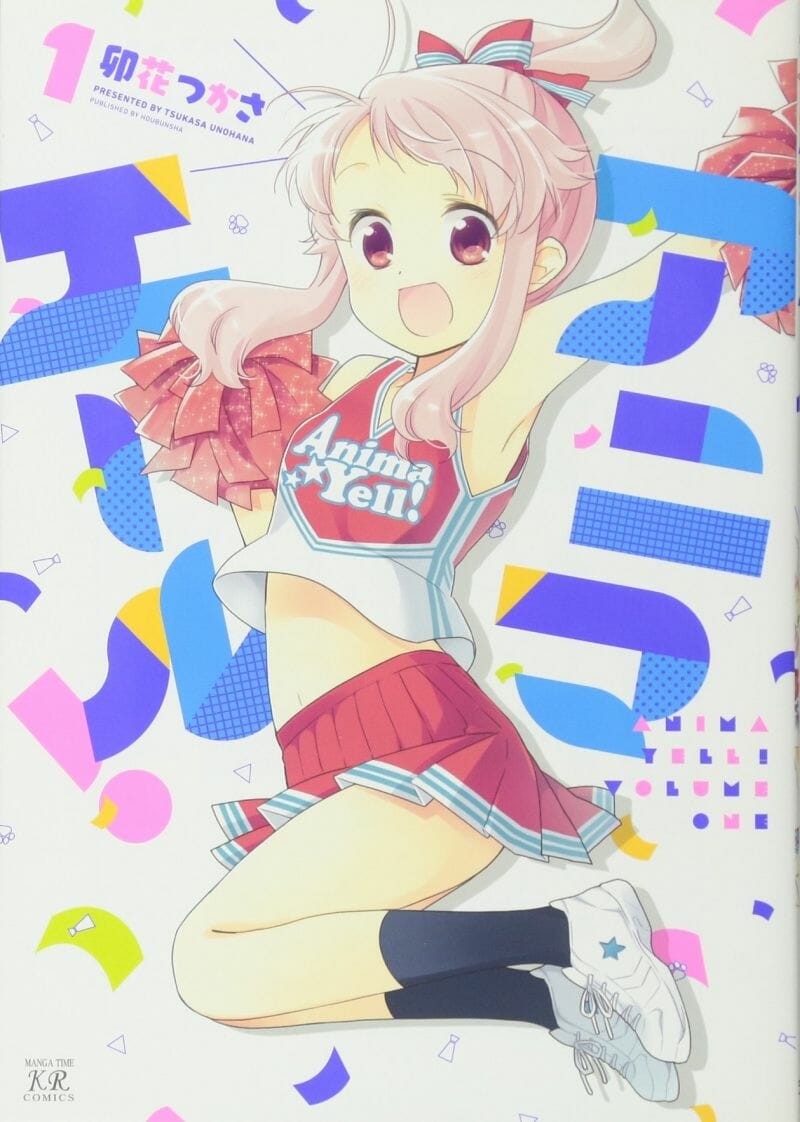 I get by with a little help from my friends. The Aikatsu! franchise has a new installment in the works. The new work, titled Aikatsu Friends! will hit Japanese TV in April, along with a new arcade game.
Stories from one side of the tracks. Yoshimi Satō's Fumikiri Jikan manga is getting an anime TV series in April. Yoshio Suzuki is directing the show at Ekachi Epilka.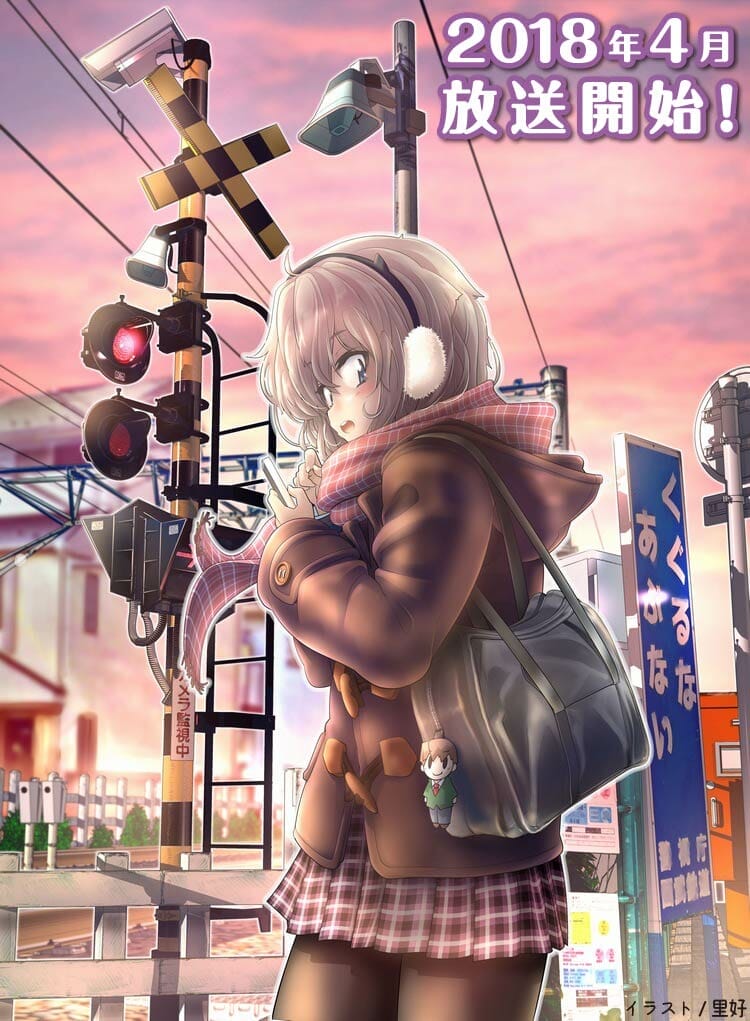 Get ready for the laughs! Comedy manga Asobi Asobase is getting an anime TV series! A key visual for the project was revealed, but details remain pretty scarce.
The radiant dawn awaits! French publication Furansujin Connection reports that Tony Valente's Radiant comics will receive an anime adaptation. According to the publication, NHK is producing the title.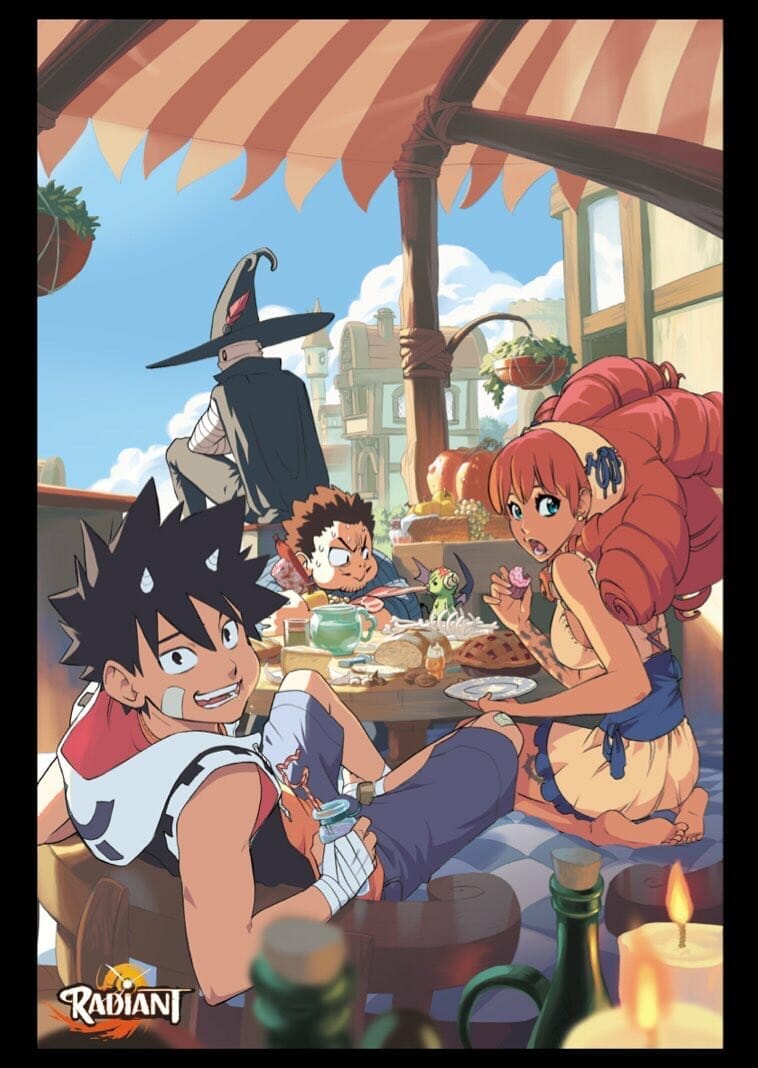 I can raid it! I can raid it eight times! Bandai Namco announced that they're working on a new anime series, titled Sakkai Eightraid. The company plans to build hype for the series through their upcoming "&CAST!!!" live streaming app.
The law of equivalent exchange. Netflix announced that the live-action Fullmetal Alchemist movie will stream on their digital platform as a Netflix Original starting on February 19.
That's not how you gamble! Netflix announced that Kakegurui will première on their platform on February 1.
We need to get them back to Sea World! Netflix also announced that Children of the Whales will première as a Netflix Original on their platform, starting March 13.
It's not quite Anime Strike, but… The Pokémon Company announced that they are partnering with Amazon to launch a subscription-based channel devoted to the franchise's anime content. The channel is available to Amazon Prime members for $2.99 per month, and includes eleven seasons of the show.
Do you believe in magic? The first cast members for Magical Girl Site were unveiled in the latest issue of Weekly Shonen Champion. Yuko Ono claimed the lead role as Aya Asagiri.
This is one awkward comedy… The official Shonen Jump YouTube channel started streaming the first Akuma no Memumemu-chan anime short. The five-minute short is presented in raw, un-subtitled Japanese.
The promised flower shall bloom most brilliantly. Anime Limited announced that they acquired the rights to Maquia: When the Promised Flower Blooms. The publisher will host the film's international premiere on March 4, at the Glasgow Film Festival.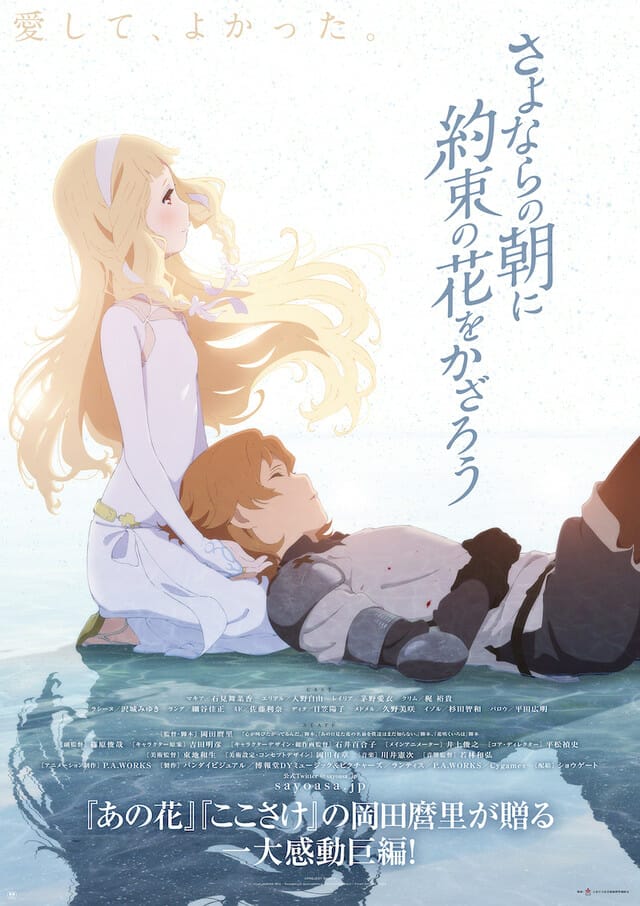 Who is the Killer B? A new teaser trailer and visual for B: The Beginning hit the web, offering a brief sample of theme song The Perfect World.
We are on the cruise! During a presentation at the Taipei Game Show, Bandai Namco showed off more than eight minutes of upcoming game One Piece: World Seeker, which includes traversal, combat, and more.
We got a new Video Girl Ai anime! Well… not really. The live-action Den'ei Shōjo ~Video Girl Ai 2018~ TV series will include a short anime segment, which is being animated by Signal.MD.
You are already intrigued. Four new cast members for Fist of the Blue Sky Regenesis, as well as details on the show's theme songs were unveiled. Sumire Uesaka will play Erika Arendt in the series.
It's a tale about a witch and a warrior. A crowdfunding campaign launched to produce an anime short based on Imomushi Narita's It's My Life webcomic. The drive launched on Japanese platform Makuake with a goal of 5 million yen ($46,055.36 USD) by April 25.
The Yamato is coming back with its own tale of woe. The fifth Space Battleship Yamato 2202: Warriors of Love movie has a title and a release date! The feature will be subtitled Rengoku-hen (Purgatory Chapter) when it opens on May 25.
Those magnificent folks got it. Discotek Media announced that their license for Cyborg 009 The Cyborg Soldier includes three-episode finale OVA Conclusion God's War ~Prologue~. Even better, the company has the dubs for the episodes, which were never released previously.
From the AniBlogging Community
That… blogging… thing. Ogiue Maniax published an insightful article on the nature of anime blogging, from its humble past to the uncertain futures that lay ahead.
A damn fine cup of coffee. Atelier Emily takes a look at After the Rain, and ties the show's offbeat romantic pairing with another romance a generation apart: Audrey Horne and Dale Cooper in Twin Peaks.
Dar-ling~. Jakiba from Jakitauji looks at Darling in the Franxx, and discusses how queer viewers can find value in the overall discussions generated by the show, despite its narrative take on romance at this point.
A Farewell to Twitter. Lauren at Otaku Journalist discusses her own experiences in disconnecting from the addictive time sink we all call "Twitter."
Weekly Fun Stuff!
Well, people have said they wanted a live-action Re:Zero! Anyway, this quirky parody paints the second intro of hit anime Re:Zero in a whole new light. Seriously, hold out til the beast-riding scene. You'll thank me later.
Our Supporting Lovelies
The following patrons help to keep us talking nerdy to you:
Hera's Helpers
Nerdy Talkers
Cave
Mike Ferreira
Lauren Orsini
Lydia Rivers
You can help support Anime Herald, and get access to weekly behind-the-scenes articles for just $1 a month, through Patreon.