Remember that mystery title set in Nakano?
Earlier today, indie animation group Irodori took to Twitter and YouTube to unveil a promotional trailer for a new anime project.
The work, titled Hentatsu, is described as a "hobby anime."
The YouTube description warns that the two-minute trailer is a tentative look at a work in progress.
Hentatsu's lead characters first appeared on January 13, in a teaser visual. The image features the characters at a train station, which had a platform nameplate reading "Nakano."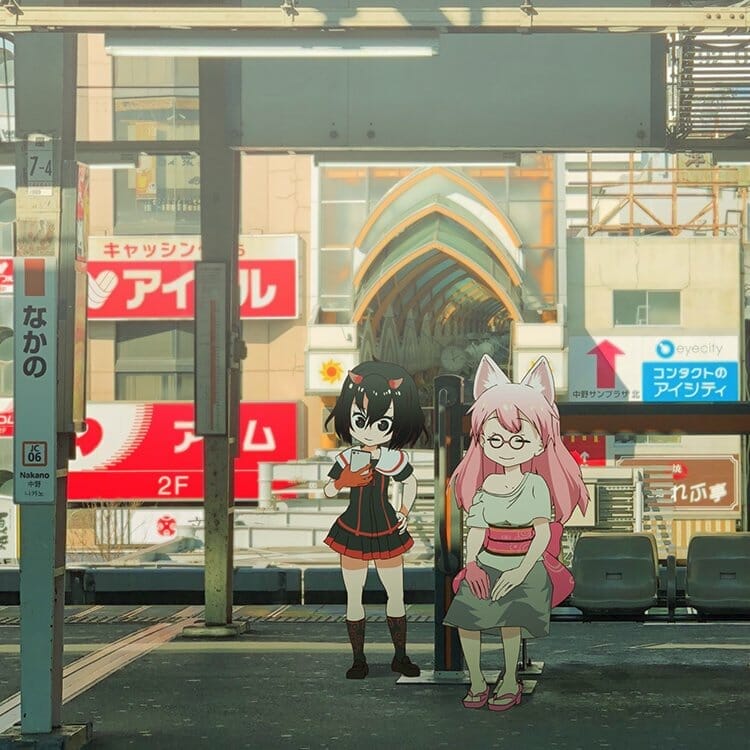 Irodori is a three-person indie animation group who worked with Yaoyorozu to produce the Kemono Friends TV series. The group is composed of director Tatsuki, animation director Yoshihisa Isa, and art director Yūko Shiromizu.
Most recently, Irodori published an original short based on an original character named Keifuku.
At Comiket, the Irodori animation group released posters that confirmed that they are working on a new anime TV series.
Source: Otakomu