Darn it, you were supposed to be moving the payload! Or something!
Earlier today, we received reports that Anime Matsuri removed the listings for four guests from their website. We were able to confirm that the following people were delisted:
Carolina Ravassa
Josh Petersdorf
Elise Zhang
Feodor Chin
The four guests were first unveiled on the convention's website on January 29, in an update titled "Overwatch Voice Actors Converge on Anime Matsuri 2018." The announcement has also been taken down, though it's still featured on Anime Matsuri's Facebook Page as of press time.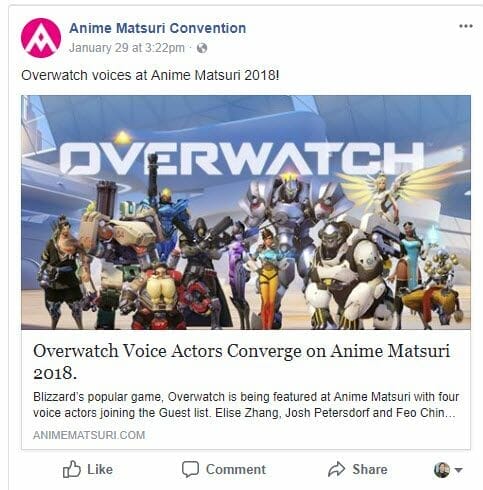 We've reached out to Anime Matsuri for clarification on the removal.
Anime Matsuri will be held at Houston, TX's George R. Brown Convention Center from March 29 – April 1.
Source: Facebook (AnimeMatsuri) (Thanks to @BoycottMatsuri for the tip!)
Update 2/2/2018, 9:54PM EST: Anime Matsuri took to Twitter to announce that the announcement was made prematurely, due to a miscommunication between the organization's teams. Badge refunds have been extended to February 5, as a result.