The following article revolves around sensitive subject matter. We do not support the Neo-Nazi movement, nor do we endorse the comments found on the page below. Due to imagery within, this article is Not Safe For Work.
Earlier today, we received word that Recovery of an MMO Junkie anime director Kazuyoshi Yaginuma started supporting anti-semitic Twitter accounts on his personal account.
We are able to verify that, over the past 48 hours, Yaginuma's account has "Liked" and Retweeted numerous English-language white supremacist tweets, which explicitly support the Adolf Hitler, and the suppression of Jewish individuals.
Likes to Japanese accounts over the past six months similarly include explicit messages of Holocaust denial, Ku Klux Klan sympathizers, and Neo-Nazis.
In addition, several replies from the director were found, which support concepts of Holocaust denial, as well as the controversial "Red Pill" men's movement.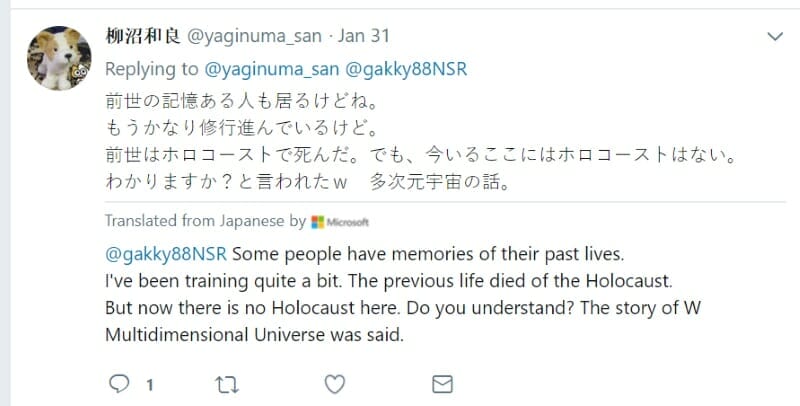 Source: Twitter (CanipaShow) – Thanks to Seth Burn for the tip!