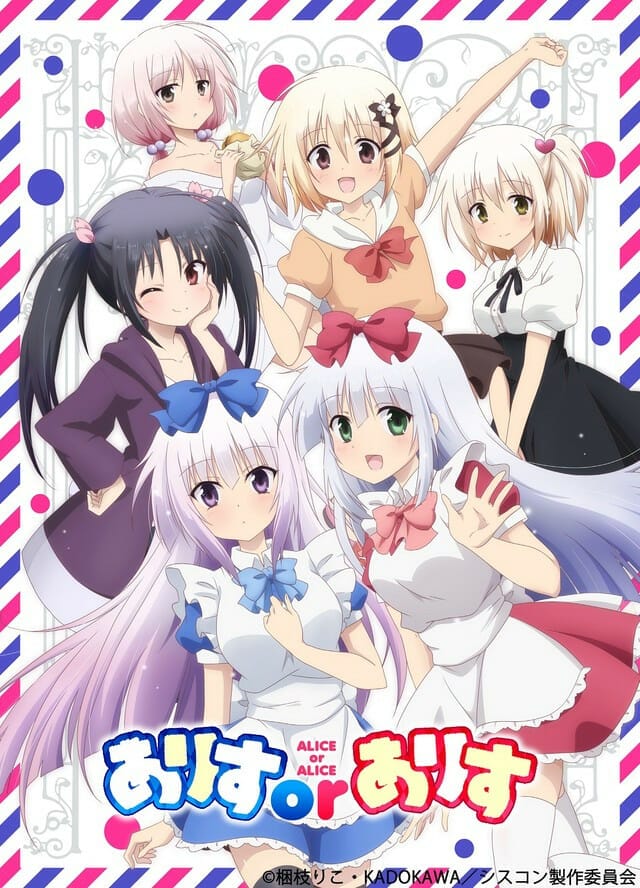 No, I won't be making a "Theme song or theme song" joke here. Ah crap, I just did.
Earlier today, the official Alice or Alice anime website updated with details on the show's theme songs. Petit Milady, a vocal group made up of Aoi Yuuki and Ayana Taketatsu, will perform the show's opening theme song. As of press time, a title hasn't been announced, though the song will ship on May 16 as the group's seventh single.
The Alice or Alice anime will hit Japanese TV in April 2018.
Kosuke Kobayashi was tapped to direct the project at studio EMT Squared, with Naoko Kuwabara providing character designs. Saeka Fujimoto (Ameiro Cocoa Series Ame-con!!, The Highschool Life of a Fudanshi) is writing the show's scripts.
The confirmed voice cast includes:
Yoshisato: Yoshitsugu Matsuoka
Rise: Ayane Sakura
Airi: Rina Hidaka
Maco: Natsumi Takamori
Coco: Ayaka Suwa
Kisaki: Sora Tokui
Ruha: Saori Oonishi
Kabi Usagi: Hiyori Nitta
Alpaca-san: Hiyori Nitta
All of the female cast members are reprising their roles from the previously released Drama CD.
Riko Korie's Alice or Alice manga launched as a one-shot in the pages of Comic Alive in 2013. The project was expanded into a full series in the publication later that year. The title ran in Comic Alive untiil 2015, when it was moved to Comic Cune. The title currently spans two collected volumes, with the most recent hitting stores in July 2016.
Manga resource Baka-Updates describes the title as:
This story gives a look at the daily life of a pair of Alice-esque twins, Airi and Rise, and their older brother, Yoshisato, who has a sister complex. Them eating meals, getting into fights, playing with friends… Would you like to peek at the heartfelt daily life of the cute Alices?
Source: Ota-suke