Happy Sunday everyone, and welcome to an all-new week of Media Create Sales! After a hectic weekend last week, we are back for the big one. Yep, it's Monster Hunter weekend, everybody. And, as expected, the game dominated the conversation this time around. That said, though, there were a few surprising shifts in the big board, which we should keep an eye on
Without further ado, though, let's get to the charts.
Nintendo
Though they didn't own the top spot this week, titles on Nintendo consoles really held down the fort as they claimed thirteen spaces on the big board. Of those titles, ten were Switch games, and three were 3DS titles.
At the top of the charts, we see Mario continuing to bring the pain against Ubisoft's mascot menaces. Mario + Rabbids: Kingdom Battle (Switch) dipped to second place this period, with 26,088 units sold (92,780 LTD). The title should crack 100K next sales period. With this in mind, the week-2 drop of about 61% is encouraging. While it's still a bit early to tell, we could see the beginnings of a set of stubby legs. I'll be watching this one closely in the coming weeks to see if it has any real staying power.
Speaking of staying power, we really have to give some props to Splatoon 2 (Switch). The title is coming up on its eight-month milestone, and shows few signs of slowing down. This week, the game shifted 25,776 copies (1,971,810 LTD) to hold on to third place. I have no doubt that this one will crush the two million mark by the end of the month, and prospects for the long-term remain strong. I have no doubts that we'll see Splatoon 2's sales curve driving well into the fall at its current pace.
On a similar note, Mario and his quirky karting crew continue to be a serious contender in the big board. Mario Kart 8 Deluxe (Switch) managed to move another 21,834 units this time around (1,286,634 LTD) to skid into fourth place. We should see the title breka the 1.3 million sales milestone next sales period, and I would be shocked if it didn't crack 1.5 million by the end of summer. The legs on the game have been nothing short of incredible.
It looks like Switch owners are still heading to New Donk City to do the Odyssey. Super Mario Odyssey (Switch) jumped up to the #5 space with 16,664 copies sold (1,571,976 LTD). We're well on pace for this one to crack 1.6 million by the end of the month, and current expectations have it reaching two million by mid-summer. I'm not sure what more can be said on this, as Odyssey is still surging. The momentum is strong, and word of mouth continues to be immense. We should see it become an evergreen, a la Splatoon, Mario Kart, and Zelda.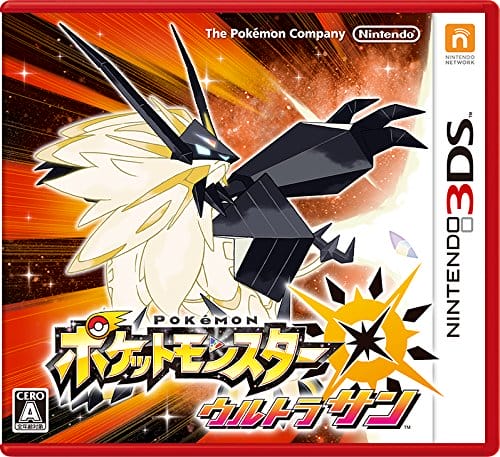 A bit further back, we see that Alola continues to bring all the trainers to the yard. Pokémon Ultra Sun & Ultra Moon (3DS) took a ride pager up to sixth place this week, with 12,702 units sold (1,528,001 LTD). The title continues to show strong legs, despite its underperforming relative to its predecessor. I still have a "steady through February, murky in March" prediction, as we're seeing a relatively consistent sales curve at this point.
Meanwhile, the Hylian Champion continues his crusade to liberate the land of Hyrule. The Legend of Zelda: Breath of the Wild (Switch) scaled its way to the #7 spot as it pushed 10,240 copies this period (834,968 LTD). As of now, there is still a distant chance of reaching a million, especially given that we're seeing regular sales jumps that keep the title in the top-20. Regardless, the overall performance has been stellar. I'm confident that we'll see this one reach its first anniversary pretty easily, at the very least.
At the bottom edge of the top-10, we see that bustin' ghosts is making gamers feel good. Yo-kai Watch Busters 2: Hihou Legend Banbarayaa (3DS) spirited its way up to ninth place with 7,755 copies sold (490,853 LTD). Though it is under-performing against its predecessor, we should see the game crack 500K within two sales periods. Previously, I did say that the title wouldn't go much further than 500K. My prediction still stands, though I'm going to put that in the "tentative" column, as there's potential for this one to surprise.
On the note of surprises, the party at Mario's place still hasn't stopped. Mario Party: The Top 100 (3DS) dipped down to 11th place, pushing 6,535 units for the period (142,308 LTD). The current sales curve shows this one exiting the charts quickly, though I'm still confident in saying that we'll see it crack the 150K mark before it exits.
The Pokémon battles continue to rage on in the lower half of the charts. Pokken Tournament DX (Switch) shifted another 4,765 copies this week (214,730 LTD) to take the #13 space. As of now, the title has outpaced its Wii U counterpart, and continues to show great promise on the whole. We should see this one easily sale past the 225K mark in the under-charts, with a quarter million being a realistic endgame for the game.
It seems like the Switch is the go-to-spot fir fighting game fans. ARMS (Switch) moved another 4,399 units (356,031 LTD) to take an easy 14th place. As of now, we're firmly in the "can it/can't it" window, where we're debating whether the game can crack 400K. Even if it doesn't, though, ARMS has done admirably for a new IP in a super niche genre. I'm curious to see how Nintendo handles the inevitable sequel.
It looks like folks are still finding some fun in the ball-rolling, cow-milking multiplayer action of 1-2-Switch (Switch) The quirky launch title sold through another 4,375 copies (386,695 LTD) to take 15th place. Sales of the title remain fairly flat overall, so I don't doubt that we'll see it crack the 400K mark by the end of March. That said, I'm not 100% sure on whether it will happen in the charts, or if it'll happen just out of the top-20.
A bit futher back, it looks like football fever has had a minor resurgence. FIFA 18 (Switch) returned to the pitch for one last hurrah. The title shifted 3,720 copies (78,169 LTD) to take the #18 spot.
At the back of the pack, it appears that the Monster Hunter bump is real. Monster Hunter Double Cross (Switch) returned to the top-20 this week, with 3,162 units sold (207,939). While nowhere near as impressive as its PS4 sibling, the figure is encouraging given its status as a late port of a 3DS game. I'm still holding out some hope that this will translate into a new entry for Nintendo's hybrid console sooner than later.
On the Hardware Front
The Switch took an easy second place this period, selling through 47,107 units for the week (3,586,259 LTD). The console remains supply-constrained, and actually went up, even in the face of a powerful software competitor. To call that impressive is saying things lightly. On a raw numbers level, we should see the Switch break the 3.6 million sales milestone next time around.
The 3DS held similarly steady this week, with 11,313 handhelds reaching customers (23,908,799 LTD). Of the units sold, 6,842 were 2DS-XLs.
Sony
This week, titles in the PlayStation family claimed seven spots in the top-20, with six PS4 games and a Vita title making the cut.
At the front of the pack, we see gamers are hunting the most dangerous game of all… that's not man. Monster Hunter World (PS4) took first place this period, with 1,245,169 units sold. The showing has been incredibly strong as we're looking at sellouts across Japan. Moreover, this appears to be the first million-seller for the PS4 in Japan, which is nothing short of admirable. I'm curious to see the title's legs as we see restocks begin to hit.
On a more interesting note, World's launch was actually below the launch sales of Monster Hunter Generations (3DS, 1,488,367) and Monster Hunter 4 (3DS, 1,715,060), though the numbers appear to have been handily made up in the global market.
Meanwhile, the field of battle continues to rage on with glory and special effects. Dissidia: Final Fantasy NT (PS4) dipped to the #8 space with 7,999 copies reaching customers (134,100 LTD). With the current sales curve, we should see the title crack 150K, but I don't expect it to go much further.
Sadly, the land of Britannia has seen better days. The Seven Deadly Sins: Knights of Britannia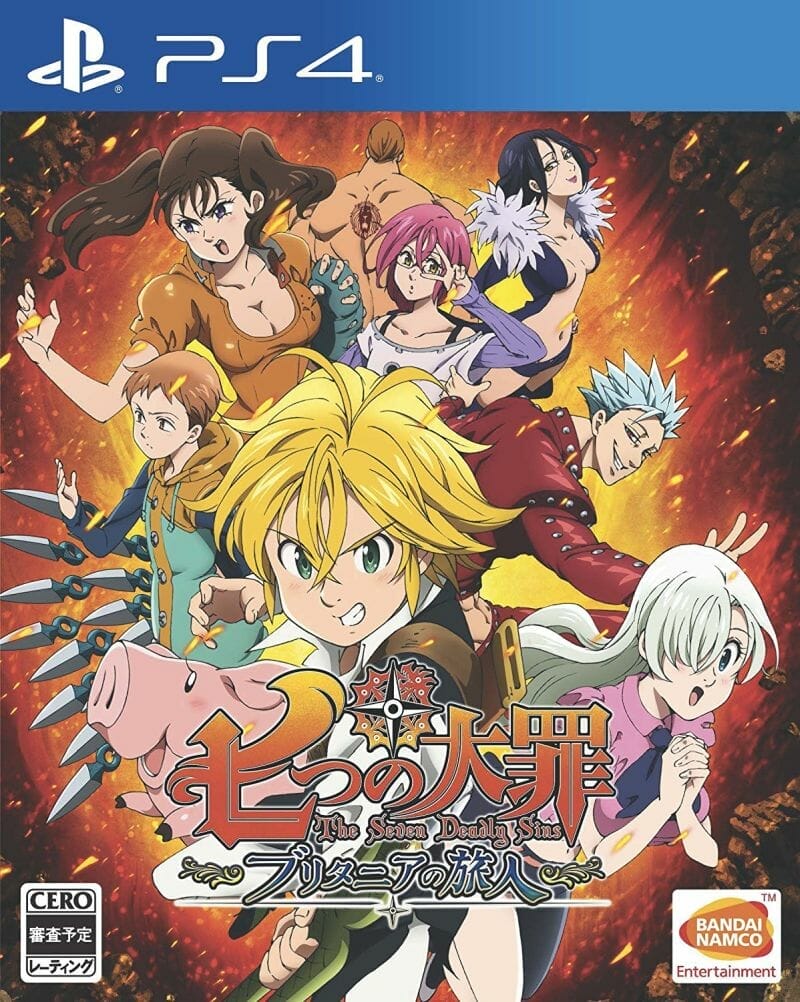 stumbled into 10th place moving 6,961 copies in its début week. Sales on the game are roughly average for Bandai Namco's anime games, though I can't help but wonder if some of the dampened sales came from releasing in the same week as Monster Hunter. Famitsu pegs total sell-through at just 20-40%, so this one will hit the bomba bins.
On the flip side, Odd-Jobs Gintoki continues to bring the epic with his licensed title. Gintama Ranbu (PS4) dove down to the #12 space with 5,800 units sold (44,243 LTD). The Vita version also charted, shifting 3,790 copies (27,207 LTD). Combined, the two SKUs moved 71,450 units. The title continues along a standard sales trajectory, with an 85% drop that's on the higher-end of the expected week-2 drops. Expect the Vita version to drop out next week, though the PS4 SKU should have an additional week left in it.
NOt far behind, folks continue to find themselves in the trenches for fast-paced combat. Call of Duty: WWII (PS4) The historical FPS shifted another 4,203 units this period (379,286 LTD) to take sixteenth place.
At the back of the pack, good folks are putting a bunch of bad bugs down. Earth Defense Force 5 (PS4) pushed another 3,292 copies this period (221,894) to take 19th place. Expect to see this one drop out next sales period, given its current sales curve.
On the Hardware Front
The PlayStation 4 was the king of the market this week, with 140,145 consoles sold (6,220,546 LTD). Of those, 30,122 units were PS4 Pro consoles (62,620 LTD).
The bump from Monster Hunter was impressive, seeing sales jump 266.9% week-over-week. I'm curious to see if this is a temporary bump, or if we'll see a major hold-over with the next round of charts.
The Vita kept its spot at 4th place warm this week, moving 3,744 handhelds for the period (5,812,197 LTD).

Microsoft
Microsoft had a strong performance this period, with 1,686 units reaching customers (91,822 LTD). So, really, good work, Microsoft. No notes for you this week.