Soon, we shall continue our journey for unobtanium! (Whoops… wrong franchise!)
Earlier today, the official Jushinki Pandora (Heavy Divine Unit Pandora) anime website updated with a new trailer and visual, as well as several cast members.
We break the details down below.
Trailer
The 108-second trailer offers an overview of the show's premise. Insert song Meteor by Shiena Nishizawa plays through the promo as a background track.
Key Visual
The new image features the major cast members, posing in front of a mechanical device.
Casting
The series will add the following:
Guren Din: Yuma Uchida
Kane I. Hassan: Unsho Ishizuka
Jey Yun: Yuichiro Umehara
Cecile Sue: Ai Kayano
Nobuyuki Hiyama, Yuichi Nakamura, Takayuki Kondou, Kaito Ishikawa, Asami Seto, Mamiko Noto, and Akira Ishida were also confirmed, though their roles have yet to be confirmed as of press time.
Visuals for the new characters were also unveiled, which you can check out below.
Premiere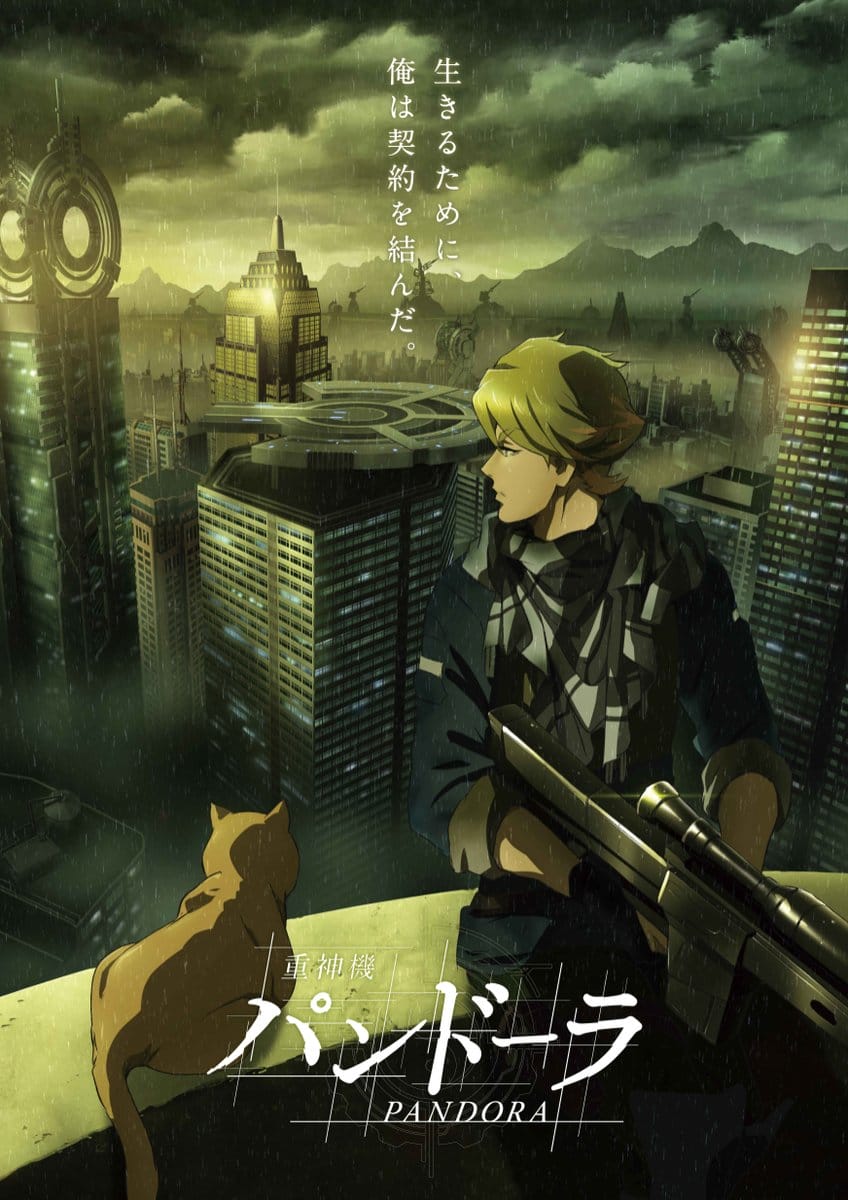 Jushinki Pandora will begin streaming in Japan as a Netflix exclusive starting March 29. The series will air on Japanese TV on April 4. The full première schedule is as follows:
Tokyo MX: 4/4/2018 at 23:30 (4/4/2018 at 11:30PM)
WOWOW: 4/6/2018 at 21:30 (4/6/2018 at 9:30PM)
BS11: 4/6/2018 at 23:30 (4/6/2018 at 11:30PM)
MBS: 4/7/2017 at 27:38 (4/8/2018 at 3:38AM)
Hidekazu Sato (The Slayers NEXT, Aquarion Logos) was tapped to direct the project at Satelight, with Risa Ebata (Macross Frontier, AKB0048) providing original character designs. Toshizo Nemoto (Log Horizon, Macross Delta) is in charge of series composition for the project.
Kawamori (with Satelight) is credited with the original work. He'll also serve as Chief Director and Mechanical Designer for the project.
The confirmed voice cast includes:
Leon Lau: Tomoaki Maeno
Chloe Lau: Nao Toyama
Queenie Yo: Kana Hanazawa
Dag Horvat: Kenjiro Tsuda
Source: Ota-suke