Tatsuki's back, and he's taking his act from the zoo to the apocalypse.
Earlier today, fans flocked to Tokyo's Shinjuku Alta Theater for the "Yaoyorozu Status Update Talk Event." At the show, Yaoyorozu and Kemono Friends anime director announced that they're collaborating on a new anime TV series.
The new series, titled Kemurikusa, will adapt Tatsuki's self-produced anime project of the same name. More details will be announced at a later date. A visual for the project was also revealed, which you can check out below.
The original Kemurikusa, which was produced by Tatsuki and his irodori group, was an action sch-fi story, which revolves around girls who fight entities known only as "mushi" in a world of crimson fog.
The original project won the 2014 CG Anime Contest.
Tatsuki and Yaoyorozu previously worked together on the Kemono Friends anime series.
In addition to Kemurikusa, Tatsuki is working on another anime project titled Hentatsu.
Hentatsu's lead characters first appeared on January 13, in a teaser visual. The image features the characters at a train station, which had a platform nameplate reading "Nakano." The work is described as a "Hobby Anime."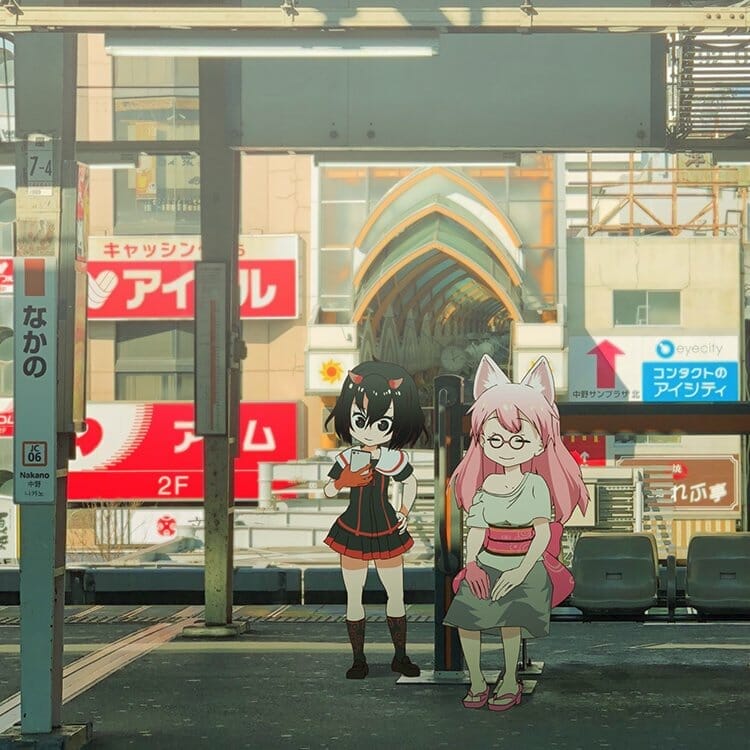 Source: Comic Natalie