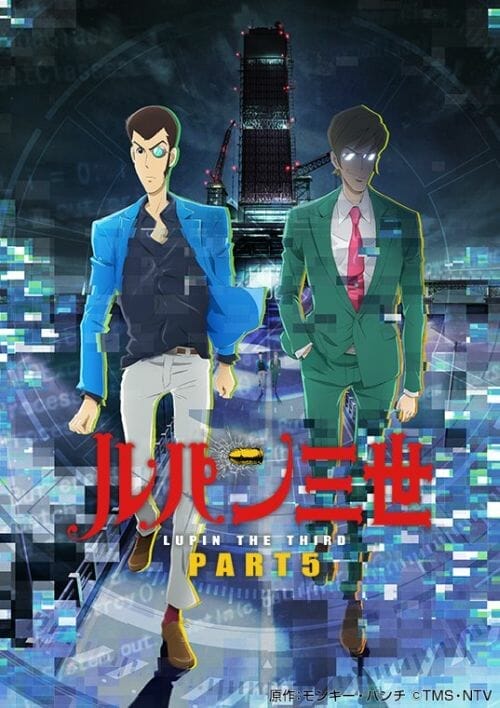 This sultry assassin will rise once again in Lupin's latest adventure.
Earlier today, the official Lupin the Third: Part V (Lupin III: Part 5) anime website updated with a new cast reveal and theme song details.
Miyuki Sawashiro will play Fujiko Mine in the new series. In addition, Sawashiro will perform closing theme song Seine no Kaze ni… (Adieu) (To the Wings of the Seine… (Adieu)).
Sawashiro's song will be released as part of the Lupin the Third Part V ~Si Bon! Sin Bon! soundtrack, which hits stores on May 9. An instrumental soundtrack, titled Other Side of Lupin The Third Part V ~ French, will also ship on May 9.
Lupin the Third Part V will hit Japanese TV in April.
Yuichiro Yano (Lupin the Third Part 4, Aikatsu! movie) was tapped to direct the project at Telecom Animation Film, with Hisao Yokobori (Lupin III Italian Game) providing character designs. Ichiro Okouchi (Code Geass: Lelouch of the Rebellion, Kabaneri of the Iron Fortress) is in charge of series composition.
Lupin the Third Part 5 will be set in modern-day France. While Lupin will still fall back to his standbys, including his classic cars and trusty Walther P38 pistol, he'll also be adding a few high-tech gadgets and the raw power of the internet to his arsenal.
The title was first unveiled at last year's Japan Expo, which is held annually in Paris. At the time, a teaser visual was unveiled, which showed Lupin and Jigen atop relaxing with their car as they gaze upon Mont Saint-Michel.
Sources: Comic Natalie