Little by little, this family has begun to grow.
Earlier today, the official Jikken-hin Kazoku: Creatures Family Days anime website updated with a pair of cast reveals, as well as a key visual. We break the details down below:
Key Visual
The new visual features Ashise, Snow, Aisley, Tanis, and Suishi as they walk through a festival in a downtown area.
Cast
The series will add the following:
Ashise: Saori Hayami
Snow: Daisuke Namikawa
Visuals for both characters were also unveiled, which you can check out below.
Jikken-hin Kazoku: Creatures Family Days is a co-production between Japanese and Taiwanese entities. The series will air in both countries starting in April.
The series is based on Taiwanese manga author Yanai's series of the same name. Wei Tianxing is directing the project at Flamingo Animation, with Li Xiangmei providing character designs. Cai Zhiheng is in charge of series composition. Tomohiro Seki will serve as sound production manager.
The confirmed voice cast includes:
Tanis: Riho Sugiyama
Aisuri: Nanako Mori
Suisi: Yoshiko Ikuta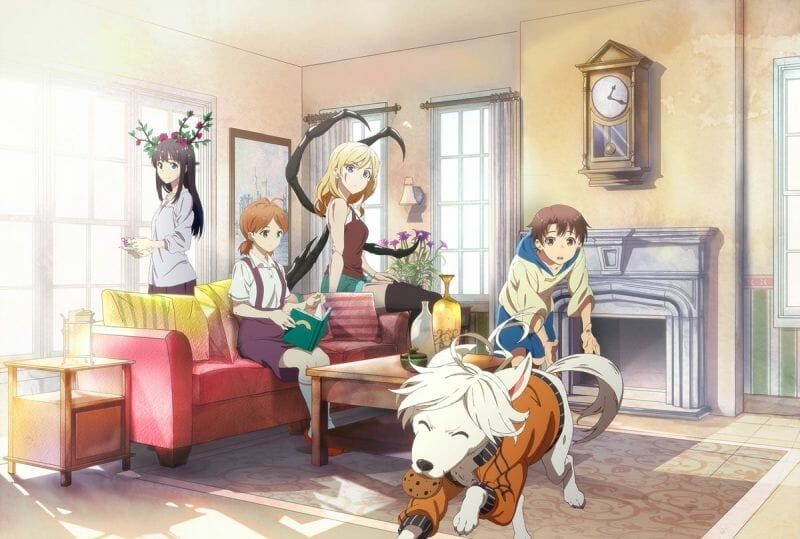 Yanai's original manga launched in the pages of Comic @Bunch magazine's December 2017 issue, which hit Japanese retailers on October 21. The series revolves around an unusual family, in which the parents are mad scientists, and the children are modified humans known only as "creatures." Despite this, they strive to eke out a place as a normal family… or the closest thing to it.
Source: Twitter (pKjd)