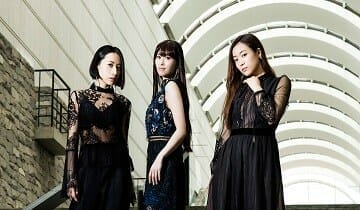 Though Kajiura has departed, the show goes on.
Earlier today, Oricon reported that Kalafina will continue work with the Space Craft Produce talent agency. According to Space Craft Produce, the group's "performances at our sponsored concerts and the opening of the group's tenth anniversary film are proceeding as planned."
As of press time, discussions as to who will replace former Kalafina founder and producer are still underway.
Kajiura chimed in on Twitter, stating that Kalafina's status will change, so she can't promise that things will be the same with her gone. Still, she will continue to support the group, and she respects its members.
In December, we reported that Yuki Kajiura was slated to depart Space Craft Produce this month. At the time, Japanese news source Livedoor reported that Kalafina's schedule was being emptied post-January. According to Livedoor, Kajiura and Kalafina were expected to earn more than two billion yen ($17,653,808.81 USD) over the course of 2018, leading to a major loss of projected revenue for Space Craft Produce.
Kalafina was founded by Yuki Kajiura in 2007. The group was originally brought together to produce theme songs for the Garden of Sinners film series. Kajiura produced, composed, and wrote most of the group's songs until her departure.