Before you ask, this isn't the Netflix one.
Earlier today, the crew behind the upcoming Saint Seiya: Saintia Shō anime unveiled a new key visual. The image features Gold Saints Scorpio Milo and Leo Aiolia front and center. They're both injured, as the Silver Saints gaze in horror.
Saint Seiya: Saintia Shō will be produced by Toei Animation. More details will be unveiled at a later date.
Chimaki Kuori's Saint Seiya: Saintia Shō manga originally launched in the pages of Akita Shoten's Champion Red magazine in August 2013. The series currently spans eleven compiled volumes, with the most recent hitting stores on February 20.
Seven Seas currently holds the rights to the manga in North America. They describe the title as:
In the wake of a space-wide civil war instigated by Saga–the Gemini Gold Saint–a new team of Saints comes together with the goal of protecting their goddess Athena. This first all-woman team of armored warriors, powered by the Zodiac, will use their cunning, strength, and compassion to defend their worlds and oppose their very destinies.
Two visuals for the title were previously released, which you can check out below.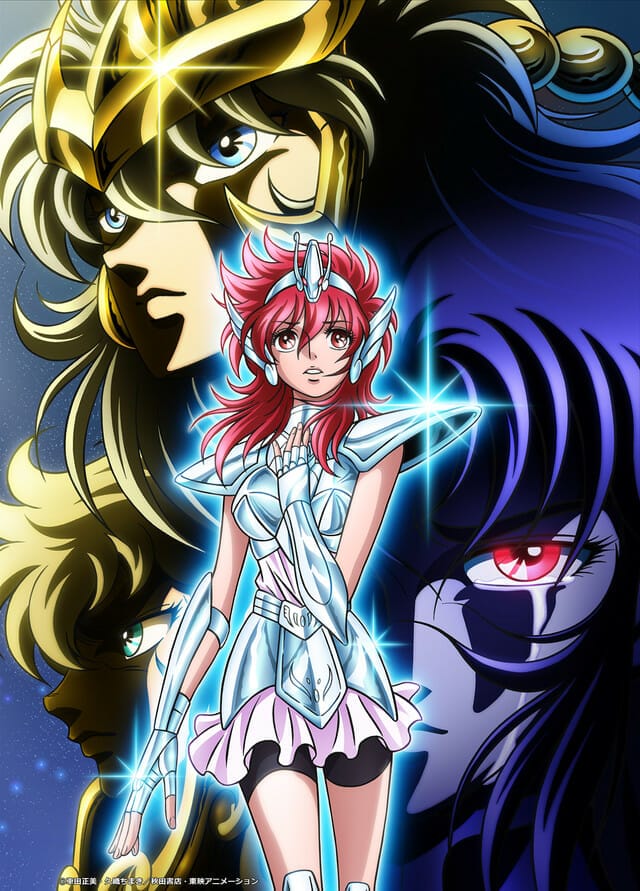 Source: Comic Natalie