Happy Sunday, readers, and welcome to an all-new AniWeekly! This was another week packed with punchy news stories, from the Anime Awards, to a first look at the Banana Fish anime.
But, with that said, Chihayafuru is coming back to the anime realm! After a five year hiatus, the series is getting a third season. But, anyway, I'm clearly babbling a bit, but really. this is fantastic news, especially for fans of the franchise.
Before I spend another hour geeking out, though, let's get to the news that's fit to read this week.
In the News
It's a karuta show, and so much more. At a recent fan event, news broke that Chihayafuru will get a third season! The title will air in 2019, during NTV's AnichU programming block.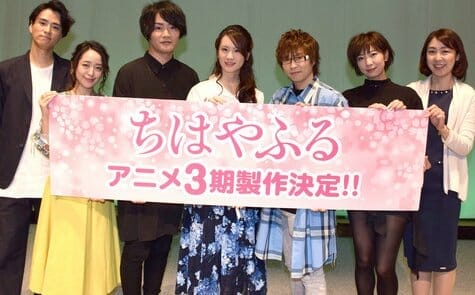 The envelope, please. Last night, Crunchyroll held their second annual Anime Awards show. This year's big winner was Made in Abyss, which took Anime of the Year. That said, My Hero Academia had an impressive showing at the event as well.
This ward's getting bigger by the minute. Sixteen new cast members were unveiled for the upcoming Doreiku anime, including Ayumu Murase and Showtaro Morikubo.
Flex those mechanical arms! Two new cast members and a trailer were unveiled for Sae Okamoto's Mecha-Ude anime. New cast members include Amatsuki, who plays Tohdoh, and Eve, who was cast as Yoh Shirono.
A rather large paradox, isn't it? Square-Enix started streaming a six minute gameplay clip for the Starwing Paradox arcade game, which features footage from the game's main missions.
Take a coin, leave a coin. News Network CEO Christophe Macdonald took to Twitter to announce that he resigned from Otaku Coin's advisory committee.
This isn't about produce, I assure you. The main cast, as well as a key visual and trailer for Banana Fish were officially unveiled. The show will star Yuma Uchida and Kenji Nojima as Ash and Eiji.
Kalafina's ready to rock again. Oricon reports that Kalafina will continue to work with the Space Craft Produce talent agency. According to Space Craft Produce, the group's "performances at our sponsored concerts and the opening of the group's tenth anniversary film are proceeding as planned."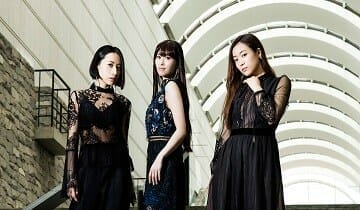 Space, the funniest frontier. The main cast and crew, along with a trailer and key visual for Space Battleship Tiramisu were unveiled. Kaito Ishikawa will star in this quirky space adventure as Subaru Ichinose.
Load up, on fatal bullets! A new anime short based on Sword Art Online: Fatal Bullet is in the works. The show, titled Sword Art Online Fatal Bullet -The Third Episode-, will hit Japanese TV on March 19.
This sultry assassin will rise once again. Last week, news broke that Miyuki Sawashiro will play Fujiko Mine in the upcoming Lupin the Third Part 5 anime. She'll also perform closing theme song Seine no Kaze ni… (Adieu).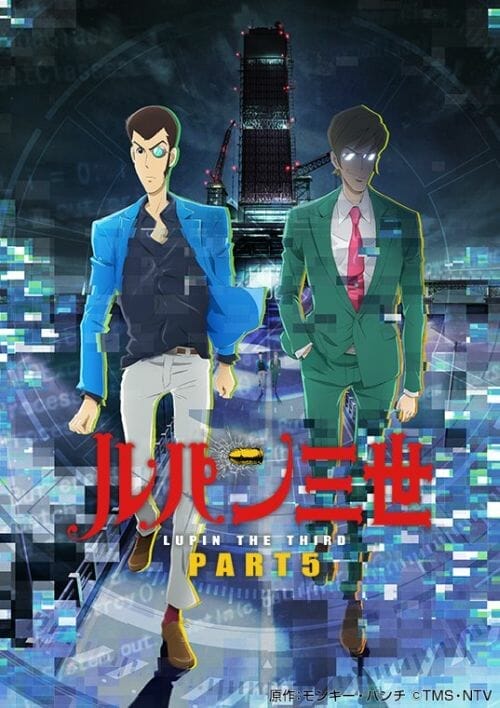 It's time to hunt hollows and chew gum… and I'm all out of gum. A new teaser for the live-action Bleach movie hit the web, which features the pivotal moment when Ichigo becomes a shinigami to battle his first Hollow.
Stupid sexy servers! A new trailer, plus a key visual and cast members were unveiled for upcoming anime Rokuhōdō Yotsuiro Biyori. Tomoaki Maeno, Kousuke Toriumi, and Kōhei Amasaki will join the voice cast.
It's time to head to the track! Ten cast members, along with a key visual and TV spot were revealed for P.A. Works' Uma Musume Pretty Derby anime. Azumi Waki is slated to star as Special Week.
No, not that Caligula. Two key visuals, plus a trailer were shown off for the upcoming Caligula anime, along with the core staff members. The series will be helmed by The Disappearance of Nagato Yuki-chan director Jun'ichi Wada at Satelight.
From the AniBlogging Community
A very real problem in our career. Lauren at Otaku Journalist published a super helpful article on how to deal with burnout. This is a must-read for any aspiring anime blogger. Seriously.
A hard look at a serious issue. A contributor to Anime Feminist published a fantastic article, looking at the recent child pornography case revolving around Rurouni Kenshin creator Nobuhiro Watsuki. The author takes a look at the situation, and ties it into the aftermath of similar events from another Shonen Jump author – Toriko author Mitsutoshi Shimabukuro.
But… for how long? Manga Therapy returns for an article looking at the current manga landscape, and the ongoing discussions on piracy that seem to be occurring both at home and in the greater world market.
A diamond by any other name… Atelier Emily takes a look at Land of the Lustrous. This week, she shines a spotlight on Diamond, tracking the character's growth and evolution, and their importance to the story as a whole.
Weekly Fun Stuff!
Hell-shake! Hell-shake! Two weeks ago, Pop Team Epic wowed audiences with a truly inspired sequence that told the origins of Hellshake Yano. In a beautifully absurd Kamishibai play, the two hosts brought Yano's ripping guitar licks to light.
This isn't the first time this duo has actually put forth a show of this nature! The group, called the AC-bu, released a similarly intricate show that revolves around a truly spectacular day behind the wheel!
And, yes, it is just as amazing.
Our Supporting Lovelies
The following patrons help to keep us talking nerdy to you:
Hera's Helpers
Nerdy Talkers
Cave
Mike Ferreira
Lauren Orsini
Lydia Rivers
Renfamous
You can help support Anime Herald, and get access to weekly behind-the-scenes articles for just $1 a month, through Patreon.