Let's hear it, everyone! 3, 2, 1, let's jam!
Earlier today, Anime Boston announced that voice actors Mary Elizabeth McGlynn and Steve Blum will attend this year's convention as guests. The two are the thirteenth and fourteenth western guests confirmed by the convention, respectively.
Both actors are making their first appearance at the con since 2006.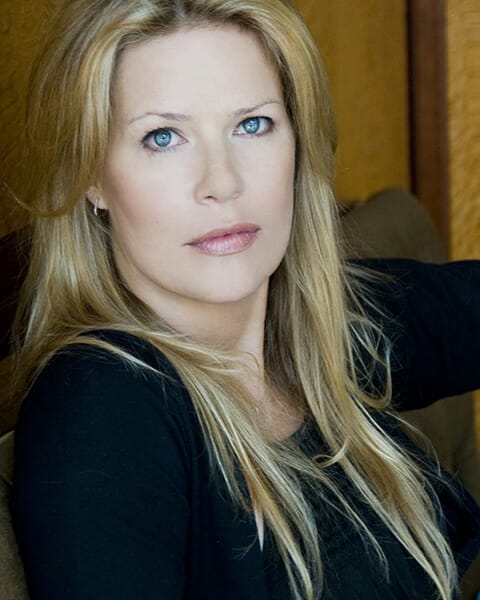 Mary Elizabeth McGlynn is a voice actress, ADR director, and singer-songwriter who has been active in the entertainment industry since 1981. Through her career, McGlynn has held over 130 roles, including:
Julia (Cowboy Bebop)
Hilda (Outlaw Star)
Major Motoko Kusanagi (Ghost in the Shell: Stand Alone Complex)
Cornelia Li Britannia (Code Geass: Lelouch of the Rebellion)
Urd (Ah! My Goddess: The Movie)
Nuriko (Fushigi Yugi)
Matilda Ajan (Mobile Suit Gundam – The Movie Trilogy)
Bloodberry (Saber Marionette J Again)
Kanna Kirishima (Sakura Taisen series)
Jura Basil Elden (Vandread)
McGlynn has also performed numerous vocal themes through the Silent Hill video game franchise.
Steve Blum has been active in the industry since 1992. Through his career, Blum has lent his voice to hundreds of characters, including:
Spike Spiegel (Cowboy Bebop)
Kyohei Kadota (Durarara!!)
Darcia (Wolf's Rain)
Wolverine (X-Men Franchise)
Leeron (Gurren Lagann)
Roger Smith (The Big O)
J.P. Shibayama (Digimon Franchise)
The Laughing Man (Ghost in the Shell: Stand Alone Complex)
Jake Martinez (Tiger & Bunny)
Char Aznable (Mobile Suit Gundam: The Movie Trilogy)
In addition, Blum plays the role of T.O.M. in the Toonami bumper segments.
The two actors join nineteen previously confirmed guests:
Asaka
FLOW
Greg Ayres
Monica Rial
Hideyuki Tomioka
Katsuyuki Sumizawa
Hirokatsu Kihara
Michihiko Suwa
Kaoru Wada
Kaiji Tang
Josh Grelle
Amanda C. Miller
Jez Roth
Rachel Robinson
Christopher Bevins
J. Michael Tatum
Brandon McInnis
Caitlynn French
Scott Gibbs
Yūji Mutō
Source: Anime Boston (Press Release)