The adventures continue as our heroines tackle… an adorable cafe.
Earlier today, indie animation group Irodori took to Twitter to unveil a new teaser for their Hentatsu anime project. The two-and-a-half minute promo continues the story from the first feature, and sees the two lead characters sharing a conversation in a cozy bistro.
続・趣味のアニメです #へんたつ pic.twitter.com/XiKNPYf5AL

— たつき/irodori (@irodori7) February 28, 2018
Hentatsu is described as a "Hobby Anime" by Irodori. The feature's main characters first appeared on January 13, in a teaser visual. The image features the characters at a train station, which had a platform nameplate reading "Nakano."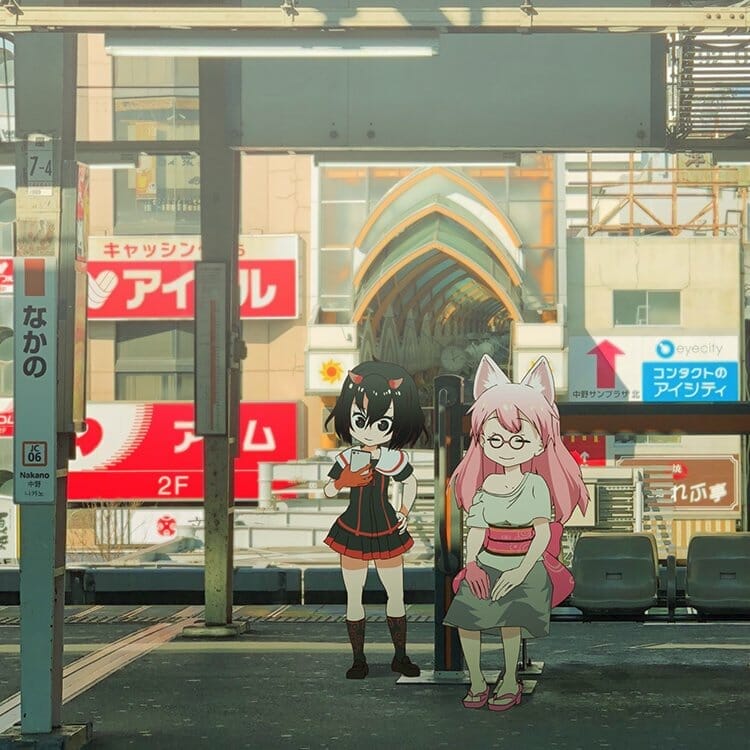 Irodori is a three-person indie animation group who worked with Yaoyorozu to produce the Kemono Friends TV series. The group is composed of director Tatsuki, animation director Yoshihisa Isa, and art director Yūko Shiromizu.
Most recently, Irodori published an original short based on an original character named Keifuku.
At Comiket, the Irodori animation group released posters that confirmed that they are working on a new anime TV series.
Director Tatsuki is also working with Kemono Friends studio Yaoyorozu to produce an anime TV series titled Kemurikusa. The project will adapt a 2014 CGI film from Tatsuki and Irodori, which revolves around girls who fight entities known only as "mushi" in a world of crimson fog.
Source: Otakomu
Update 1:36PM: Minor update for clarity.