Life is a highway, and penguins are gonna ride it all night long.
Earlier today, Studio Colorido announced that they're working on an anime film based on Tomihiko Morimi's Penguin Highway novel. The first cast and crew, along with a trailer and visual were unveiled. We break the details down below.
Trailer
The minute-long trailer introduces the major characters, while offering a brief overview of the film's plot. Lead chracter Aoyama narrates, character dialogue further drives the major story beats.
Visual
The image features lead character Aoyama and the unnamed female lead walking along the road on a sunny day. Before them stands a penguin, whose back is to the camera.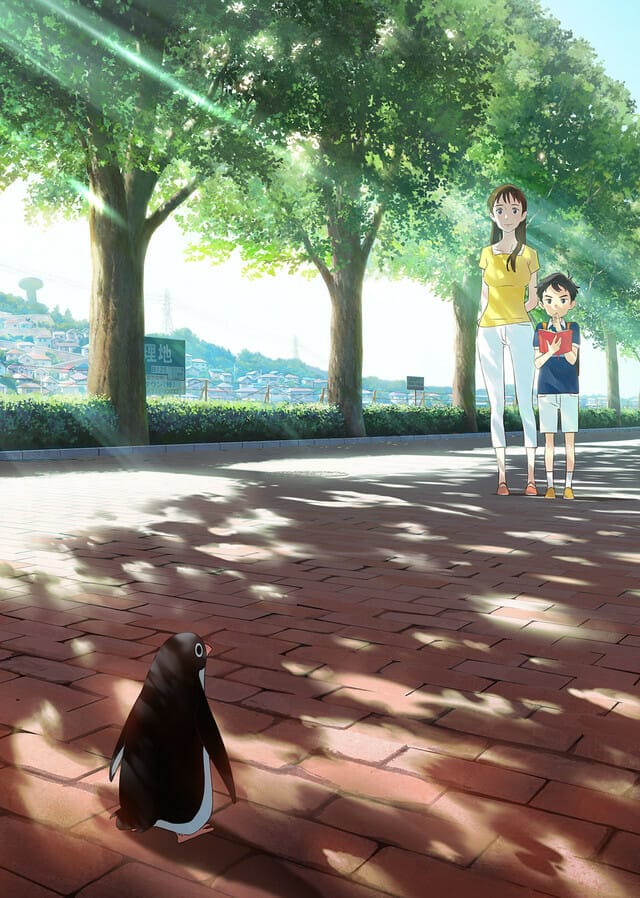 Cast
The confirmed cast includes:
Aoyama: Kana Kita
Woman: Yuu Aoi
Staff
Hiroyasu Ishida (Fastening Days, Paulette's Chair) was tapped to direct the project at Studio Colorido, with Yōjirō Arai (Hinata no Aoshigure, Paulette's Chair) providing character designs. Makoto Ueda (Night is Short, Walk On Girl, The Tatami Galaxy) is writing the script.
Umitarō Abe will score the film's soundtrack.
Penguin Highway is based on Tomihiko Morimi's (The Tatami Galaxy, Night is Short, Walk On Girl, The Eccentric Family) novel of the same name. The book first shipped to retailers in May 2010, under Kadokawa Shoten's main imprint.
The title is a coming-of-age romance, which revolves around a fourth grader named Aoyama and his first crush: an unnamed dental assistant. Their lives are forever changed when penguins mysteriously start showing up in Aoyama's hometown, leading him to seek answers to their sudden appearance.
Sources: Ota-suke, Comic Natalie