The most important question: will there be a Joe Friday?
Earlier today, Fuji TV hosted their "Plus Ultra Fuji TV Anime Lineup Presentation 2018" live streaming event. During the show, the company announced that studio Bones will produce an original anime TV series, titled Carol & Tuesday.
An official website for the project opened its doors, which includes a teaser video, the first staffers, a key visual, and details on the show's casting. We break the details down below.
Trailer
The 30-second promo opens with the text "The two met and created a song. No one knew what a miracle it would bring." A piano melody plays in the background, as the camera pans over the key visual. Sketches of the two characters appear in the the negative space.
Key Visual
The image features Carol, standing under an umbrella as she looks down at a seated Tuesday.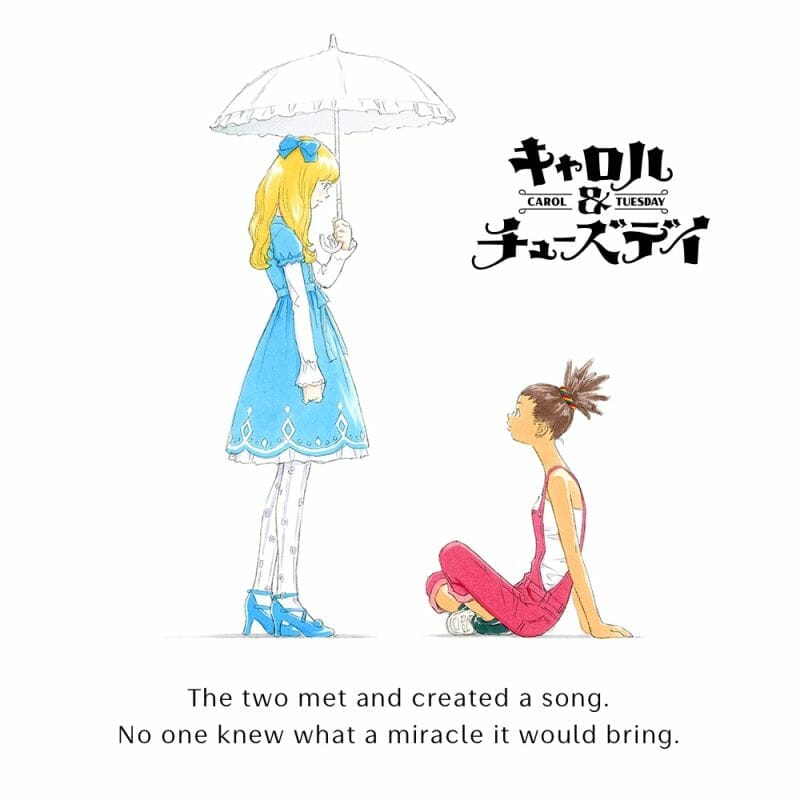 Staff
Shinichiro Watanabe (Cowboy Bebop, Space Dandy) will direct the series at Bones, with Eisaku Kubonouchi (Cherry, Chocolat) providing character designs. Aya Watanabe will take charge of series composition.
Studio Flying Dog will tackle music production for the project.
Casting
An open audition for main characters Carol and Tuesday will be held worldwide. Applicants chosen for the roles will also be tasked with performing songs for the characters, which will also receive single CD releases.
Applicants can apply on the show's website through April 25.
Premiere
Carol & Tuesday will hit Japanese TV in April 2019. The series will air as part of Fuji TV's +Ultra block.
Sources: Ota-suke