You say goodbye, I say hello~…
Earlier today, the official Amanchu! anime website updated with new details on upcoming series Amanchu! Advance. A new trailer, as well as the premiere schedule were unveiled. We break the details down below.
Trailer,
The minute-long teaser features a look at the series in action, as character dialogue drives the core story beats. Closing theme song Hello, Hello by Maaya Sakamoto plays as a background track.
Premiere
Amanchu! Advance hits Japanese TV on April 7. The full première schedule is as follows:
AT-X: 4/7/2018 at f23:00 (4/7/2018 at 11:00PM)
Tokyo MX: 4/8/2018 at 23:00 (4/8/2018 at 11:00PM)
BS11: 4/10/2018 at 24:30 (4/11/2018 at 12:30AM)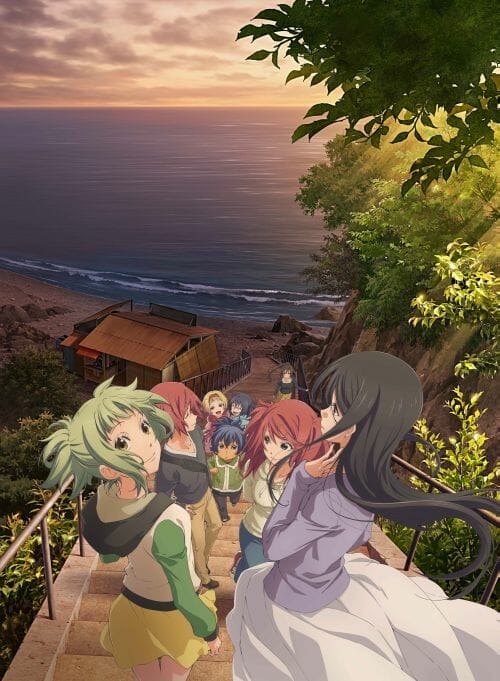 Junichi Sato (Aria the Animation, Sailor Moon) will return to serve as chief director for the series. Kiyoko Sayama (Skip Beat!, Vampire Knight) is taking the director's chair at J.C. Staff, while Yoko Ito (Amanchu!, Love Stage!!) provides character designs. Deko Akao (Amanchu!, Flying Witch) and Hiroko Fukuda (Flying Witch, Noragami) are collaborating on series composition.
Gontiti will score the soundtrack, while studio Flying Dog produces the actual music. Minori Suzuki will provide opening theme song Crosswalk, while Maaya Sakamoto handles closing theme Hello, Hello. Mistera Feo will perform insert song Tieleusha.
Three new cast members were officially confirmed for the project:
Kokoro Misaki: Ai Yamamoto
Kotori Misaki: Ai Kakuma
Kodama Kohinata: Aya Suzaki
The new players join seven returning cast members:
Hikari Kohinata: Eri Suzuki
Futaba Ooki: Ai Kayano
Ai Ninomiya: Saori Onishi
Makoto Ninomiya: Yuichiro Umehara
Mato Katori: Shizuka Itou
Cha-Komon: Yurika Kubo
Kino Kohinata: Kikuko Inoue
The first season of Amanchu! aired in the Summer 2016 broadcast season. Crunchyroll streamed the show as it aired in Japan as part of their simulcast lineup. They describe the show as:
It is spring, the season of great changes. Hikari Kohinata is an overwhelmingly cheerful and outgoing 15-year-old girl who has spent all her life in a small and beautiful seaside town on the Izu peninsula. On the first day of high school, she meets Futaba Oki, a slightly introverted girl who has just moved from Tokyo. Before she knows it, Futaba gets dragged along into Hikari's passion for scuba diving. And from there, Futaba gradually starts to come out of her shell, and learns how to take challenges and dive into the ocean of life.
Sources: Ota-suke