Happy Sunday, readers, and welcome to an all-new AniWeekly! Last week, we rang in our 150th installment of this column. This week, we're back to work and ready to bring you the best and brightest happenings from the anime industry.
And what a week this was! A new Kunihiko Ikuhara show, new installments in fan-favorite classics, quirky fantasy shows… it seems like every day was jam packed with amazing news that kept our newsroom working at capacity.
So, without further ado, let's get to the good stuff!
In the News
Insert squeal of joy here. Kunihiko Ikuhara is back in action for a new anime project! The show, titled Sarazanmai, will be produced by studios MAPPA and Lapin Track.
There's nobody to BLAME for good news. Polygon Pictures Holdings announced that they are launching a joint venture with manga artist Tsutomu Nihei. The new company, called "Tōa Jūkō Yūgen Sekinin Jugyō Kumiai" ("TOA Heavy Industries, LLP"), aims to expand operations into fields beyond animation.
Over the Bridge? OVER THE BRIDGE! =D The latest volume of the That Time I Got Reincarnated as a Slime light novels announced that the title will receive an anime TV series later this year. A smartphone game is also in the works.
A pint-sized proprietress. Hiroko Reijō and illustrator Asami's Waka Okami wa Shōgakusei! (The Young Innkeeper is a Grade School Student!) will receive an anime TV series. Seiran Kobayashi will play lead character Okko.
Where everybody knows your name. Three new cast members were unveiled for Otherwordly Izakaya ~Ancient Capital Aitheria Izakaya Nobu~. The series will add Atsushi Abe, Showtaro Morikubo, and Katsuyuki Konishi as Hans, Nikolaus, and Berthold, respectively.
The hunt for latent criminals never ends… During a live streaming event, Fuji TV announced that a Psycho-Pass film trilogy is in the works. The new project, titled Psycho-Pass Sinners of the System, will feature a series of films, which each focus on different characters from the Public Safety Bureau's Criminal Investigation Division.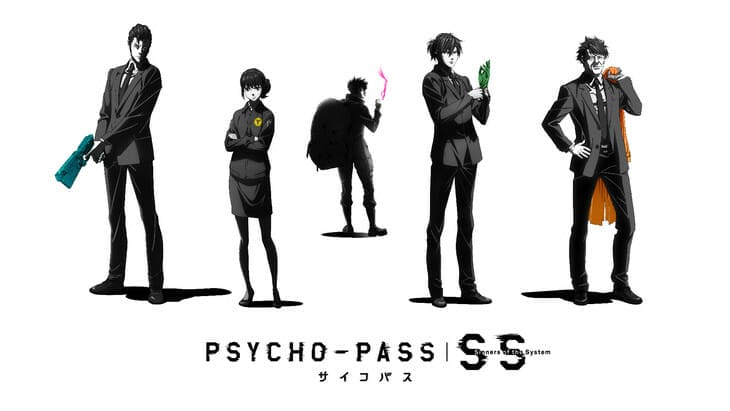 Foursquare with space noises never sounded so sweet… During the same live event that unveiled the Psycho-Pass SS movies, Fuji announced that mobile game Ingress will get an anime TV series. The show will be the launch program for Fuji TV's +Ultra block that kicks off in October.
Trust me… this is the bad kind of revision. The Fuji TV hits keep rolling! The network unveiled a third show during their streaming event, titled Revisions. The series, which launches in January, received a trailer and visual, as well as the core staffers attached to the project. Goro Taniguchi (Code Geass) is directing this one at Shirogumi.
It's not even Tuesday yet! Fuji TV had one more surprise during their streaming show. Studio Bones is working on an original anime project, titled Carol & Tuesday. The project will be helmed by Cowboy Bebop director Shinichiro Watanabe at Bones.
The train kept-a-rollin' all night long… And much like this train, nothing seems to stop the Fuji TV streaming event. During the show, news broke that Kabaneri of the Iron Fortress will receive a sequel movie.
A new shinigami appears! Three new cast members were unveiled for the live-action Bleach movie. Ryō Yoshizawa, Taichi Saotome, and MIYAVI will play Uryū Ishida, Renji Abarai, and Byakuya Kuchiki, respectively.
Ghost in the Chimera. The author's note in the latest volume of Baku Yumemakura's Chimera novels (Volume 13), Yumemakura confirmed that Mamoru Oshii will work on an animated film based on his work.
This blue bird will fly once more… A new trailer and four visuals for upcoming Sound! Euphonium movie Liz to Aoitori hit the web. The new teaser offers a look at the fictional titular book that appears in the film.
The phantom rises once again. A new Boogiepop Phantom anime is in the works! The new project, tentatively titled Boogiepop wa Warawanai ("Boogiepop Does Not Laugh"), will be helmed by One-Punch Man director Shingo Natsume at Madhouse.
The Bunny Girl of Sakurasou (TM). Kēji Mizoguchi's Seishun Buta Yarou wa Bunny Girl Senpai no Yume wo Minai (High School Pigs Don't Dream of Buny Girl Senpai) light novel will receive an anime TV series. Kaito Ishikawa will play lead character Sakuta Azusagawa in the show when it airs this October.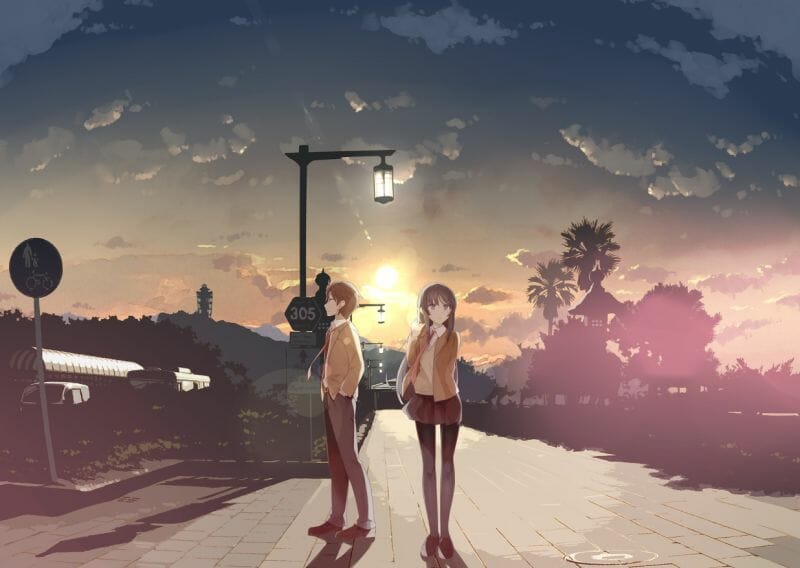 Diving off the HIDIVE. Our little HIDIVE is growing up! The streaming service will launch out of beta and adopt a new single-price subscription plan on April 9, which will be priced at $4.99 per month. The new plans will include up to three user accounts, 1080p streams, and the ability to run two concurrent streams.
GOD-ZILLA!!!! …Part 2! The official title, as well as a key visual were revealed for Polygon Pictures' second Godzilla movie. The project, titled Godzilla: The City Industrialized for the Ultimate Battle, will hit theaters on May 18.
U.A. High is open for everyone! Funimation announced that they will stream the first six dubbed episodes of My Hero Academia's third season day-and-date with the Japanese broadcast. The publisher will offer the dub on their FunimationNow platform in the United States, Canada, United Kingdom, Ireland, New Zealand, and Australia.
Not quite the same Holmes… Mai Mochizuki and illustrator Yamōchishizu's Kyōto Teramachi Sanjō no Holmes light novels will receive an anime TV series. The show, which will air this summer, will be produced by anime studio Seven.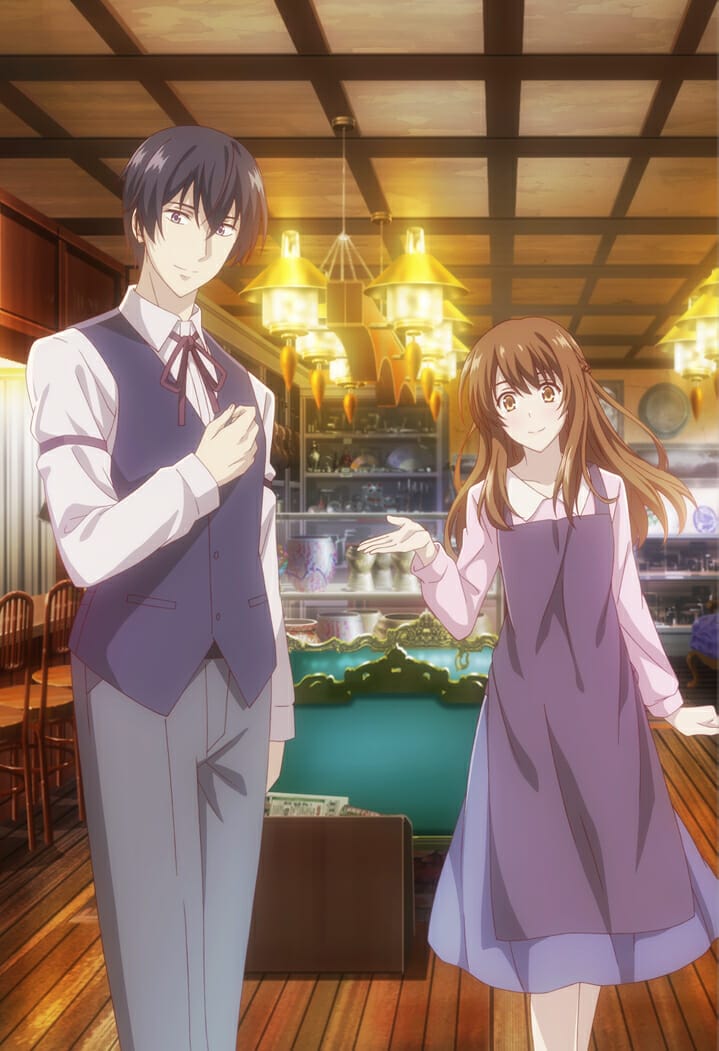 Bloody strikes! During the Dengeki Game Festival 2018, news broke that Strike The Blood will receive a new OVA series. The core cast and crew from the previous two shows will return to work on the new title.
Don-don donuts, let's go nuts! A new Shirobako fan event, called the "Shirobako Spring Festival", will be held on April 28.
Not quite a lonely island. The main staff members for the upcoming Island anime were revealed. Nurse Witch Komugi R's Keiichiro Kawaguchi will direct the project at feel.
This is a happening forest! Two new trailers, plus a staggering fourteen cast members were confirmed for the upcoming Piano Forest anime. New cast members include Yūichi Nakamura, Aoi Yūki, and Maaya Sakamoto, among others.
From the AniBlogging Community
Now we all know what you did at DragonCon, Miami Mike! The infamous Miami Mike image (below) has been a pretty big mainstay of anime fandom on social media. It seems like, for as long as social media's been a thing, this image has been floating around. Dawn, aka Usamimi, from Anime Nostalgia has finally solved the mystery of this mysterious meme. In an hour-long conversation with Pat, a person who previously worked with Miami Mike, she gets to the bottom of the story.
Kuma shock! Atelier Emily takes a look at Kunihiko Ikuhara's Yuri Kuma Arashi, the show's Invisible Storm, and the way the show melds themes of queerness and identity into the surreal, often quirky visual language of the show.
Shave and a haircut, one yen. Justin from The OASG had a chance to talk with Yen Press's Andy Swist and Ann Dywer in an interview, which dives in more than a few fun, wonkish directions as they talk industry shows, publishing format tweaks, and even the art of logo design.
Weekly Fun Stuff!
lelelele~ This one isn't a video, but it is a fun relic of the past. der Dragon Warrior was a fairly early fan cartoon, which revolved around Dragon Quest, er, Dragon Warrior. It was poorly drawn and genuinely weird, but there's something undeniably charming about these primitive pieces.
For those looking for video, we present a group of Japanese fans presenting their orchestral take on Laid-back Camp ending theme Futari. It's a gorgeous rendition of this endearing theme song.