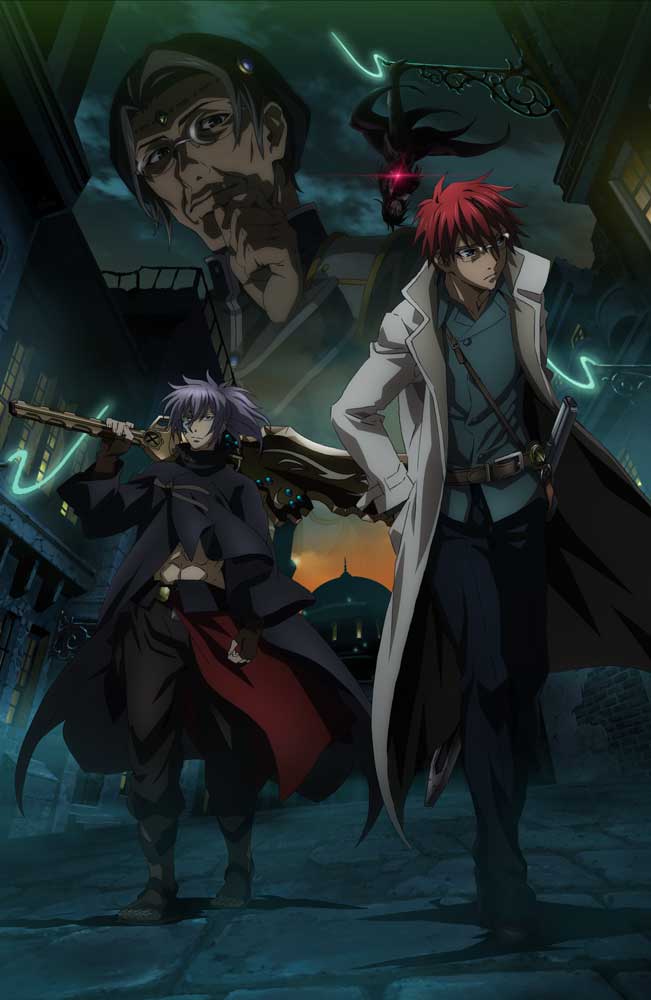 Funimation's calling it the best season ever… but they Pop Team Epic isn't a thing this time. How very curious.
Earlier today, Funimation unveiled their first round of titles in their Spring 2018 SimulDub lineup. The publisher confirmed the following:
Dances With Dragons (TBD)
My Hero Academia Season 3 (4/7/2018)
Black Clover (Ongoing)
Cardcaptor Sakura: Clear Card (Ongoing)
Basilisk: The Ouka Ninja Scrolls (Ongoing)
DARLING in the FRANXX (Ongoing)
Hakyu Hoshin Engi (Ongoing)
Katana Maidens ~ Toji No Miko (Ongoing)
One Piece (Ongoing)
Dances With Dragons hits Japanese TV on April 5.
Hiroshi Nishikiori (Azumanga Daioh, A Certain Magical Index) will serve as chief director for the project, with Hirokazu Hanai taking the director's chair. Masaru Kitao (Death Note, Pops) will produce character designs, while Takayo Ikami (Beautiful Bones: Sakurako's Investigation, Penguindrum) tackles series composition.
fripSide will provide opening theme song Divine Criminal, while Maon Kurosaki performs closing theme décadence.
Funimation describes the series as:
Dragons, beasts, and a unique brand of magic dwell in the city of Eridana, where two clever bounty hunters have set up shop. Combining chemistry with weapons to create a powerful spell-like magic, Gaius and Gigina have their work cut out for them as they take on a variety of dangerous jobs. But soon, they may find themselves in over their heads.
Labo Asai's Saredo Tsumibito wa Ryū to Odoru: Dances with the Dragons light novels began publication in 2003 under Kadokawa's Kadokawa Sneaker Bunko imprint, albeit without the "Dances With Dragons" subtitle. The series switched to Shogakukan's Gagaga Bunko in 2008, and gained its new subtitle along with a total rewrite. Artist Miyagi illustrated all volumes under Kadokawa Sneaker Bunko, as well as th first thirteen installments under Gagaga Bunko. Volume 14 saw a switch to current illustrator Zain. To date, 21 volumes have been released by Gagaga Bunko, with the most recent hitting stores on March 20.
A manga adaptation by Yaku Haibara launched in Kadokawa's Beans Ace, which was published as a single volume in 2006.
Source: Twitter (Funimation)