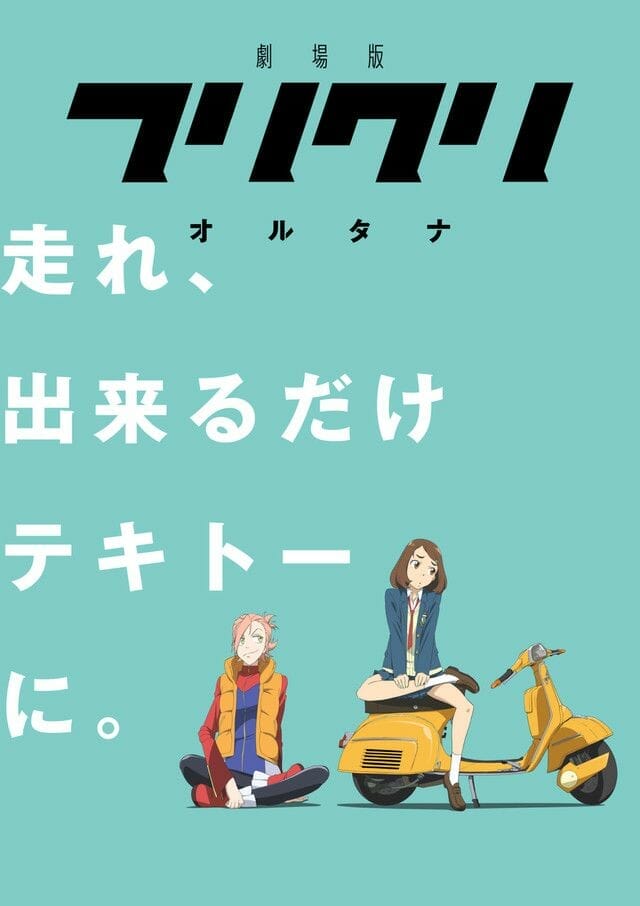 It'll be a bit further out, but this one will see the Crazy Sunshine before too long.
Earlier today, the official FLCL Twitter Account updated with the full English cast list for FLCL: Alternative. The series will star the following:
Haruko: Kari Wahlgren
Kana: Megan Taylor Harvey
Pets: Marieve Herington
Hijiri: Erica Lindbeck
Mossan: Marianne Miller
Sudo: Patrick Seitz
Sasaki: Max Mittelman
Aida: Ben Pronsky
Bunta: Erick Abbate
Yoga: Steve Blum
Kitaki: Erica Schroeder
Kanda: Ray Chase
Adult Swim will air FLCL: Progressive on their Toonami block in September. The six-episode series will receive a theatrical run in Japan, hitting theaters on September 7.
Kazuya Tsurumaki (FLCL, Gunbuster) is supervising the project, with Katsuyuki Motohiro (Psycho-Pass, Atom The Beginning) working at Chief Director at Production I.G. Yūichi Takahashi (Gatchaman Crowds insight, Macross Frontier) is in charge of character designs for the project, while Hideto Iwai writes the scripts.
The Pillows will score the show's soundtrack, and perform opening theme song Star Overhead.
Other confirmed crew members include:
Director: Yutaka Uemura
Director: Kiyotaka Suzuki
Original Character Design: Yoshiyuki Sadamoto
Mechanical Design: Kiyotaka Oshiyama
Animation Production: Production I.G, NUT, REVOROOT
Costume Design: Hiromi Taniguchi
Prop Design: Yuji Hosogoe
Prop Design: Hiyori Denforword Akishino (Aki Production)
Background Art Director: Ayaka Fujii
Color Design: Chiho Nakamura
Director of Photography: Shinji Tonsho
CG Director: Tsukasa Saitō
Music Director/Composer: R.O.N
Sound Director: Toru Nakano
Supervisor: Kazuya Tsurumaki
Adult Swim describes FLCL: Alternative as:
The series centers on the misadventures of 17-year-old Kana, a high school junior who spends her days hanging out with her besties, Mossan, Hijiri, and Pets. They live unremarkable lives, until the day a Mecha falls out of the sky, along with a strange woman named "Haruko." Her plans for Kana and her friends involve the force known as "ATOMSK." Kana will have to risk everything to decide whether or not to help… like she really has a choice!
Sources: Twitter (FLCL_USA)
Update: 3/26/2018 at 1:35PM EDT: Chalk it up to a lack of sleep, or just a stupid hiccup, but we screwed up on that title. This has been updated and addressed.