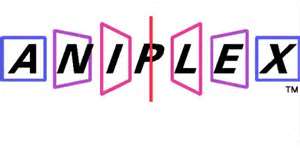 Before we begin, I'd like to note that this isn't my first rodeo. I've been covering industry panels since 2003. I've seen some strange stuff over the years, and I've grown a fairly thick skin, meaning a lot rolls off my back. Don't call me a "snowflake," and don't say "I need to grow a sense of humor." I'm pretty well versed in the art of letting things slide.
That said, what I witnessed during Aniplex of America's panel on March 31 was disgraceful.
With that out of the way, I guess I should start by explaining how industry panels actually work. As the name implies, these are panels that are run by the bigger industry players, like Sentai Filmworks, Funimation, Crunchyroll, and so on. And, despite their massive audience draws, they're pretty bog-standard affairs.
Your typical industry panel can be broken down into five segments, which are often fired off in the same order every single time:
Introduction
"Now Streaming"
"Now In Stores"
"Coming Soon"
"News and Announcements"
Audience Q&A
The introduction is the basic welcoming to the panel, where the host introduces themselves and their company. Depending on the marketing style of the organization, this can also include a short sizzle reel of the organization's marquee properties, as a way to get attendees amped for the 50-70 minutes of straight-up marketing to follow.
Did I mention the marketing? No? Crud.
Industry panels tend to be structured like timeshare presentations. In order to get the goodie, in this case the big reveals, you have to sit through the rest of the marketing spiel.
That said, a good marketer can make these build-ups into something fun. Some hosts introduce elements of whimsy to her presentations. Others present as a duo and play off each other with a wry sense of humor.
And, really, this can help turn that hour-long wait for the big stuff into a memorable experience for con-goers and reporters alike. Nobody expects these to be formal affairs, and I've seen my share of somewhat blue comedy work well.
"I thought the middle pin wasn't an image of the Black Bull insigna, I thought it was women's ovaries" – @sailorbee at Anime NYC Crunchyroll panel discussing a set of Black Clover pins. Yeah, that's the tone of this panel. :P #CRPanel pic.twitter.com/3a7ndQWFqT

— Samantha Ferreira (@sam_animeherald) November 17, 2017
Which brings us to March 31, when a gaggle of fans packed into Panel Room C in the Hynes Convention Center for Aniplex of America's industry panel.
Honestly, things seemed to be going decently at first. The presenter was jovial and friendly, they were enthusiastic about Aniplex as a whole, and they seemed genuinely excited to be up on stage.
The presentation opened with the initial sizzle reel, which had the crowd abuzz over Aniplex's major properties like Persona 5 The Animation, Fullmetal Alchemist, and March comes in like a lion. Fans were chattering, and there was a good energy throughout.
And then the panel actually started.
As the presentation moved to the "Now Streaming" section, the host made a quip about wanting to get through things quickly because their boss wasn't watching, and they didn't want to be lying.
Okay, a bit odd, but I've heard worse attempts at a joke.
As the segment went on, though, these odd idiosyncrasies kept popping up as they talked. For Granblue Fantasy, they talked about how much they spent on Fate/Grand Order. During other showcases they boasted about the number of character figures they bought.
While these comments wouldn't be out of context in fan conversations, they felt incredibly out-of-place in the context of a professional discussing their company's products.
This continued into the "Now Available" section, where the host jokingly noted "you know, we show you this because we actually expect you to buy this stuff!"
Then we hit peak cringe.
In the "Coming Soon" section, a trailer played for the upcoming re-releases for OreImo's two seasons. As this was a highly-anticipated reissue, the host opted to talk up the demand for the project. Through this came the first real "cringe" moment of the showcase. "We hear people asking for a re-release of this over and over," they began, "and they're all like 'yeah, this show is trash, and so am I! I'll be here on day one when you put it back out!'" A not-insignificant number of people in the room piped up in laughter, and I just stopped and stared in disbelief as the host reveled in the moment.
Then came the next trailer, which advertised the upcoming Blu-Ray release for Eromanga Sensei. I won't go into the details, but it's another sibling-love rom-com. Following the promo teaser, the host actually started pleading with the audience to watch it. "It's a great show!" they began, "You just have to look past the (coughs) questionable stuff!"
Note that, if you have to beg people to look past some genuinely ugly things in a show, it's probably not worth their time.
But anyway, it was at this moment that someone three rows behind me decided to yell "INCEST IS WINCEST!", again, leading to a not-insignificant amount of laughter from the crowd. The host did nothing to shut it down, did nothing to really address that we had a creeper in our midst. They just smiled and continued.
Things came to a head shortly afterwards, during which Owarimonogatari's third volume came up. It was at this point, that the host began unironically calling for waifu wars between the attendees, causing the crowd to erupt in chants for their "best girl."
At that point, I was done. Without a word, I shut my laptop, rolled my eyes, and walked right the hell out. I might have missed something during this, but I didn't give a rat's butt at the moment. I'm here to work, not to deal with some industry rep elevating some of the very worst elements of our fandom from behind a table.
This would be the first time I've ever walked out of an industry panel in more than fifteen years of covering the industry, and dozens of anime conventions.
I refuse to help to normalize this crap. I refuse to allow disgusting behaviors to fester and boil with the tacit wink and nod from one of the industry's biggest players.
Anime is huge business nowadays. Netflix and Amazon fight for our dollars, and organizations like Sony Pictures TV are buying into players like Funimation for mega-bucks. Adult Swim is bankrolling shows like FLCL: Progressive and FLCL: Alternative, and we're seeing more and more money flowing into the industry from the west.
Heck, Crunchyroll alone has more than a million paying subscribers, and contributed $100 million in royalties to the industry.
At this point, you need to step back, and realize that the anime world is composed of more than just the folks who share "best grill" memes, and the people who proclaim "It's OK because the characters are fictional!"
You're not being the cool host when you pander to these elements. You're not being "the hip host" for endorsing some of the fandom's most objectionable mindsets. You're just helping to spread this disease that's been growing beneath the surface for decades.
All of the imploring, the ignoring, the winks and nods, they shouldn't be happening from your position as a corporate representative. This juvenile behavior should not be normal within this context… and yet, here we are today.
As someone who's seen a lot of time in the trenches, your representative's display lost a lot of respect in my eyes, Aniplex of America. The childish antics that I had witnessed were enough to make me think less of your organization, and your brand.
I hope it was worth it.