From My Hero Academia and Dragon Ball, to Steins;Gate and Cardcaptor Sakura, Funimation is covering every fanbase at this year's expo.
Earlier today, Funimation announced that they will kick off a major licensing push at this year's Licensing Expo. The company will feature ten major brands at their booth (#U252) this year, including:
Attack on Titan
Black Clover
Cardcaptor Sakura
Dragon Ball Super
Dragon Ball Z
Full Metal Panic!
My Hero Academia
Steins;Gate
The Seven Deadly Sins
Tokyo Ghoul
To date, Funimation has initiated 55 licensing agreements across these ten brands with new and renewing licensees. Current merchandise lines include collectibles, apparel, toys, games, drinkware, costumes and accessories.
In the press release, Funimation noted that they're seeking licensees for the following categories:
bath & beauty
collectibles of all types
toys
mobile and video games
tabletop games
consumables
costumes
The publisher released visuals of several merchandise items, which you can check out below.
Attack on Titan
Black Clover
Dragon Ball Super
Dragon Ball Z
My Hero Academia
Steins;Gate
The Seven Deadly Sins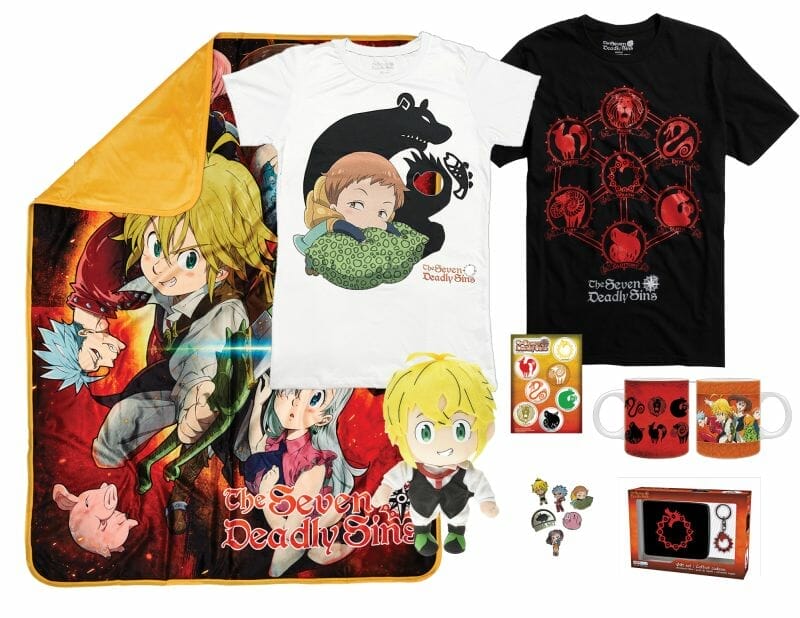 Tokyo Ghoul
Source: Funimation (Press Release)