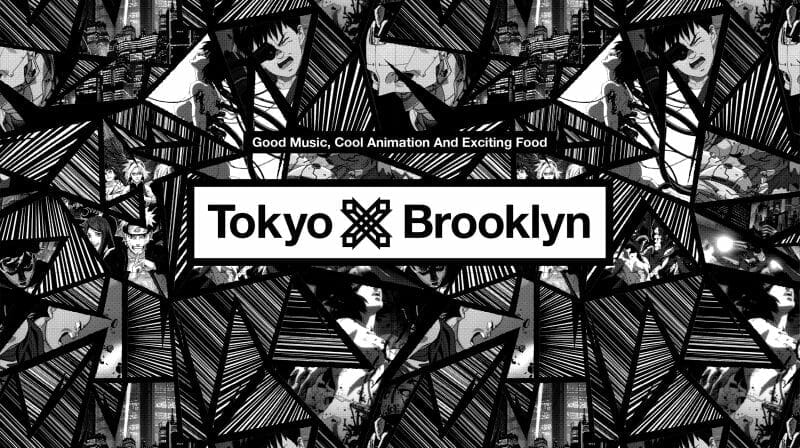 I wasn't sure what to expect when I heard about Tokyo X Brooklyn. The last Japanese convention I attended in Brooklyn was Waku Waku. Waku Waku was a fantastic experience, but it was a one-time thing, so I expect the people who ran the convention took a bath. Would Tokyo X Brooklyn run into the same problem?
The short answer is "No". Waku Waku was enormous, taking place over five locations, with multiple fashion shows, as well as Japanese television personalities. Tokyo X Brooklyn was much more concentrated, taking place entirely at the Brooklyn Expo Center (BEC).
In truth, Tokyo X Brooklyn was a small music festival masquerading as a full fledged con. Yes, it did have art, food, and fashion, but they were all on the periphery. Literally. You could do a lap of the outside of the room and see all the art and the fashion brands. The food was outside, which was a tough break given the weather on Saturday was atrocious.
Still, that's simply bad luck. The food I had was pretty good (karaage from Oni Sauce). As for the art, Yoon Hyup's paintings were very impressive in person. Meguru Yamaguchi was doing a live painting, but there was a lot of downtime involved in the process. Imani Coppola was there, but not as a musician. I didn't realize that she was an artist, as well. If you're curious about what she's been up to lately, you can check our her latest album on Bandcamp.
I was able to see five bands perform. The first was Mother Feather. They were mesmerizing live. It was like a flashback to the NYC club scene from the 80's. The glam. The makeup. The rock. All that was missing was the cocaine. Frankly, I blame myself for that one. That said, it was a pretty good start to the day. I highly recommend their eponymous album.
They were followed by The Pimps of Joytime. They were fun, but it was kind of strange to hear them after having just rocked out. Still, as weird as the previous transition was, it paled in comparison to the following act, Anamanaguchi.
I'm down for listening to soundtracks from the 8-bit era, or modern reimaginings, but despite their best efforts, Amanaguchi felt out of place at the event. They brought their A-game, though.
Fourth up was the main act, Miyavi. This was my first time seeing him live. Truth be told, I'm still trying to figure out how to describe him. Where Mother Feather had stage presence, Miyavi had stage domination. The man likes to rock out to his guitar. As much as he clearly wanted to please the crowd, though, my sense was that his #1 goal was to jam, and do it loudly. Frankly, the most apt description I can come up with is that it felt like he was trying to win a rock off against Devil Dave Grohl. And, if I could be so bold, he'd make a great heir to the Pick of Destiny. Seeing Miyavi live was enough to make the trip to Brooklyn worthwhile (and I do not say that lightly). I ended up picking up his day 2 collection, and I have to tell you he's a different experience when he isn't trying to demolish you with riffs.
Finally, the nightcap was the venerable Blonde Redhead. They've been playing NYC for over two decades, and are currently prepping for a World Tour. It's hard for me to review them, since I've been listening to them for so long. Seeing them live again was nice, but it was hard to do anything but just relax and recover from the Miyavi performance. If you're interested in checking them out, though, I'd recommend Misery is a Butterfly.
Tokyo X Brooklyn had video rooms showing some of the classics, such as Tokyo Godfathers and Ghost in the Shell. They actually showed Ghost in the Shell on both days, to help wash the taste of the awful live-action film out of people's mouths. That was a pretty good decision.
It was a fun experience overall, but the question remains: Was it a one-time thing, or will Tokyo X Brooklyn be coming back? If they do come back, my advice would be this: More. More art. More clothing. More food. In short, more vendors. Also, a bit more advertising would be recommended, as I only heard about this through the grapevine, and I'm pretty dialed in. I have no complaints about the music (despite the sequencing being a bit odd).
That said, It was a good time, and I'd like to see an upgraded version after they switch to Geico.