It's a rainy day in Rhode Island… kind of fitting that we're talking about Rainy Cocoa.
Yesterday, the official Rainy Cocoa (Ameiro Cocoa) anime website announced that the series will receive a fifth season. The site reveal includes a three-minute promo, which features narration by Ryo Horikawa, who plays Kōji Amami in the show, as well as snippets of character dialogue.
The fourth season, Ame-Con!! aired in the Fall 2017 broadcast season.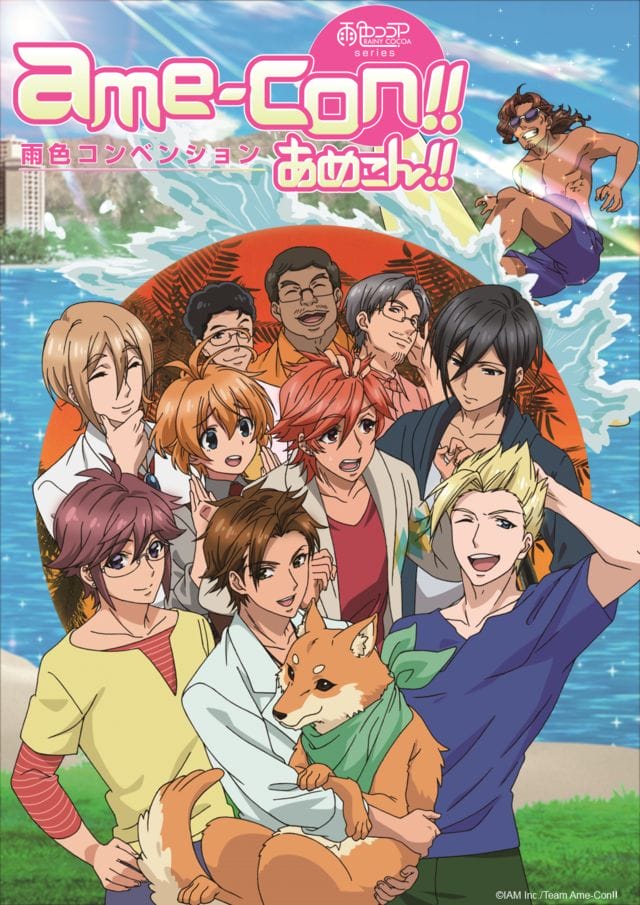 Hisashi Ishii (Rainy Cocoa in Hawaii) directed the project, with Eri Tokugawa (Rainy Cocoa in Hawaii) providing character designs. Saeka Fujimoto (The Highschool Life of a Fudanshi, Rainy Cocoa) was in charge of series composition for the title.
The confirmed voice cast included:
Nozomu Tokura: Yugo Sato
Marlon: Chiharu Sawashiro
Shion Kōga: Daisuke Hirakawa
Keiichi Iwase: Hikaru Midorikawa
Aoi Tokura: Hiro Shimono
Ryōta Sakuragi: Mamoru Miyano
Kōji Amami: Ryo Horikawa
Frederick Andō: Takumi Kamada
Chipper Okamura: Toshiyuki Someya
Kurt Odyssey: Yusuke Shirai
Crunchyroll streamed Ame-Con!! as part of their simulcast lineup. The describe the show as:
With the help of the friends he met in Hawaii, Nozomu successfully opened his cafe, Rainy Color Waikiki Branch. They had a rush of customers during their opening, but since then, it's been a real struggle.

To break through the problem and help the struggling Nozomu, the shop's owner Amami brings a Shiba Inu to be their shop dog. The Shiba Inu, Nana, has the ability to identify delicious coffee by smell!

Nozomu meets new characters and faces hard struggles. And eventually, he makes an incredible move that nobody would ever expect!

Set against famous sightseeing spots in Hawaii, a story of hard work unfolds in Waikiki!
Source: Ota-suke