Happy Sunday everyone, and welcome to an all-new AniWeekly! This was a week of big surprises in the greater industry. We saw pirate sites shutter, as major pictures made their way to Cannes.
On another note, we made a pretty big announcement, ourselves, this week! We've joined forces with the good folks at Anime Feminist for a content agreement. Starting tomorrow, you'll be able to find our fantastic news content both here and at AniFem. It's a big step forward for both of our organizations, and we're super excited to talk nerdy to the AniFem crew.
Anyway, on to the news that's fit to read!
In the News
This is a pun, I swear. At a fan event, news broke that YuruYuri will get a 10th anniversary OVA. The episode will be titled YuruYuri,, where the comma is pronounced "Ten".
Another supernatural specialist is on the rise! The first cast members for the Muhyo & Roji's Bureau of Supernatural Investigation anime were officially announced. Ayumu Murase will play Tōru Muhyo, while Yuu Hayashi plays Joji "Roji" Kusano.
False love, real people. The first cast members were announced for the live-action Nisekoi movie. Ken Nakajima will play Raku, while Ayami Nakajo plays Chitoge.
It's a siscon thing. Fujimi Shobo announced that the anime adaptation of Seiji Ebisu's Ore ga Suki Nanoha Imouto Dakedo Imouto Ja Nai will hit Japanese TV in October.
Same braves, new voices. Anime Limited announced that their upcoming UK release for Rokka -Braves of the Six Flowers- will include an English dub. The dub cast includes Robbie Daymond as Adlet, and Abby Trott as Nachetanya.
The smartest of dolls. Studio DEEN announced that they'll work with entertainment giant Tencent to produce an anime adaptation of Chinese comic Aguu -Tensai Ningyō- (Aguu: Genius Dolls).
Yeah, this is bad. Universal FanCon announced that the event was postponed indefinitely. The convention was originally slated to kick off on Friday.

Not to be confused with The Backstreet Boys. The first cast and crew for the Back Street Girls anime were officially unveiled, along with a key visual. When They Cry director Chiaki Kon will be helming this one at J.C. Staff.
So, this one won't be super happy… Three new cast members were confirmed for the Happy Sugar Life anime TV series, including Natsuki Hanae as Taiyō Mitsuboshi.
It's a Gundam! A new UC Gundam project is officially in the works! The project, titled Mobile Suit Gundam Narrative, will take place after the events of Gundam Unicorn.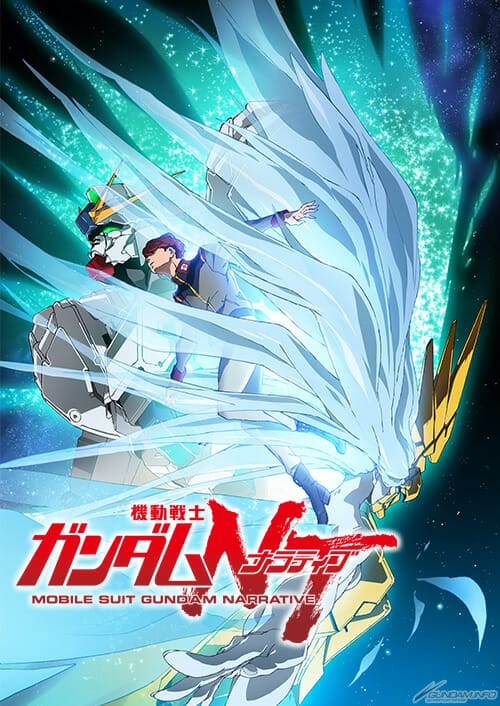 Even more Gundam comin' at you! During the same presentation that revealed Gundam Narrative, Sunrise hinted at a few other projects. The most notable of these is a film trilogy based on classic novel series Mobile Suit Gundam: Hathaway's Flash.
We're livin' on the edge (of battle)! A new trailer for Godzilla: City on the Edge of Battle hit the web, which features theme song The Sky Falls by XAI as a background track.
Olá, Brasil! Earlier today, Crunchyroll annouced that they are partnering with Brazilian TV network Rede Brasil to produce a linear anime block. Starting April 21, the network will host an hour-long block, which will feature subtitled episodes of anime TV series. The first confirmed shows are Black Clover and Re:ZERO.
More Hanagumi comin' at you! In an interview, Sega president and CEO Haruki Satomi teased that their upcoming Sakura Wars project will be more than just the announced video game.
Plus Ultra! Funimation announced that My Hero Academia is coming to Toonami! The series will début on May 5.
This is never okay. Following the airing of DARLING in the FRANXX episode 14, anime producer Yuichi Fukushima began receiving harassment on Twitter from various parties, who were calling for the firing (and sometimes death) of the episode's writer and director. Folks, this is never okay.
Takin' a bite out of crime. Two major piracy hubs became inaccessible last week. First, manga site Mangamura closed its doors on April 17, in an action taken by the site's administrators. A day later, anime streaming site AniTube became inaccessible.
The prestige that is Cannes! The French Directors' Guild announced that Mamoru Hosoda's Mirai of the Future will make its world début at the Cannes Film Festival
If you like pina coladas, getting caught on the rain. It's official: Rainy Cocoa is coming back for a fifth season next year. A three-minute teaser for the season was unveiled to promote the news.
From the AniBlogging Community
Discovering the joys of Dragon Ball. Brooke Holden published a long-form piece detailing her experiences as she dove into the Dragon Ball franchise for the first time, after years on the outside of the franchise looking in. The title, Dragon Ball is actually really really fun and I'm mad that nobody told me, is pretty apt.
Geek cred isn't a poison control license. sdshamshel at Ogiue Maniax takes a look at our collective geek culture, from its early struggles to the toxicity that seems to run rampant today. And, more important, they note that criticism needn't be toxic, and that perhaps, in some way, those of us behind the screen can help make this world a better place in the long run.
Cool Japan propaganda. Frog-kun takes a look at new series Isekai Izakaya, and the show's generally self-congratulatory tone that makes it feel more like an infomercial than an actual substantive show.
Weekly Fun Stuff!
https://www.youtube.com/watch?v=rafmF7UpDKU
Remember the days of VHS? Those days of fiddling with tracking knobs, scanlines, and rewinding? How about having to choose whether you wanted subs or dubs, or paying $29.99 for four episodes of a show?
Believe it or not, some folks call that the good old days. YouTuber kenny lauderdale put together a video that aims to recapture those warm fuzzy days of yore, when things were simpler, and your next anime fix came from Suncoast.
Our Supporting Lovelies
The following patrons help to keep us talking nerdy to you:
Hera's Helpers
Nerdy Talkers
Alec Delaney
Cave
Lauren Orsini
Lydia Rivers
Renfamous
Phillip
Samantha Ferreira
Vadim Chirchakov
You can help support Anime Herald, and get access to weekly behind-the-scenes articles for just $1 a month, through Patreon.