Look, I was going to pass this up, but then the YOU WA SHOCK! theme song kicked in!
Alternate take: you are already clean.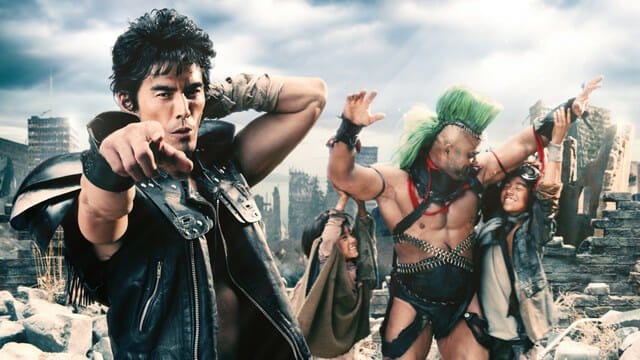 Earlier today, a new TV spot for body wash brand De/Ou hit Japanese TV. The 68-second ad sees Kenshiro (who's played by Hideaki Ito) staring down a massive marauder in a recreation of the iconic first-episode climax.
Of course, things are a bit different in this case. Rather than certain doom, Kenshiro faces down certain reek as stench clouds fly from his opponent. And, rather than breaking out his Hundred Crack Fist, Kenshiro busts out a bottle of De/Ou body wash. It's during this point that the spot reaches peak silliness, as 1984 anime theme song Ai wo Torimodose kicks in, and Kenshiro starts to lather up, crying out with the iconic "ATATATATATA" as he does.
The commercial ends with a (much cleaner) Kenshiro posing and proclaiming "Omae wa mou nioi wa nai" ("You no longer stink"), a play on words from Kenshiro's signature catch phrase, "Omae wa mou shinderu" ("You are already dead").
The commercial is part of a promotion between the franchise and De/Ou, which will see Fist of the North Star branding adorning bottles of the body wash. Kenshiro, Raoh, Toki, and Souther began appearing on the labels of specially marked packages on April 15.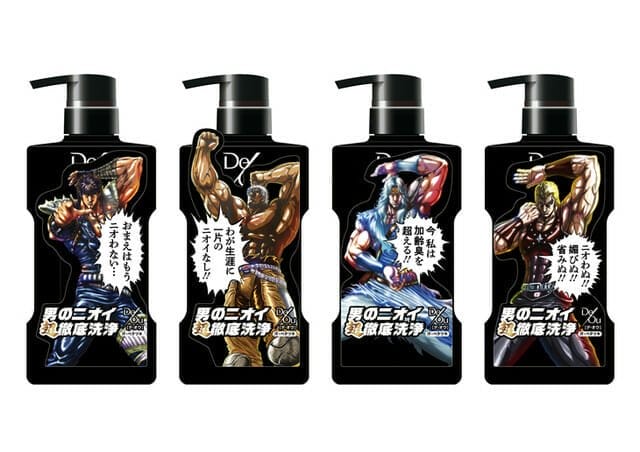 Fist of the North Star is a post-apocalyptic action series from Buronson and illustrator Tetsuo Hara. The series ran in the pages of Weekly Shonen Jump from 1983 – 1988, and spans twenty-seven collected volumes.
The series spawned numerous anime adaptations since its launch, including a 152-episode TV series, several films, 1996 OVA New Fist of the North Star, and 2011 comedy DD Fist of the North Star. Numerous video game adaptations have been made over the past thirty years, with the most recent being the Fist of the North Star: Ken's Rage series by Koei Tecmo.
Sega's Yakuza Studio made their own game based on the franchise titled Hokuto ga Gotoku, which hit Japanese retailers on February 22.
Source: Comic Natalie