Happy Sunday everyone, and welcome to an all-new AniWeekly! This week, we saw some big reveals, from Bloom Into You receiving an anime series, to details on the upcoming Yu Yu Hakusho OVAs.
Before we begin, though, we've joined forces with the good folks at GKIDS to host a giveaway for Lu Over the Wall! We're giving away a pair of tickets to see the movie, as well as a pretty sweet swag pack filled with official goodies! Entries are open until May 6, grab your chance before it's too late!
With that said, let's get to the good stuff!
In the News
The overlord is heading back to the madhouse. The latest volume of the Overlord light novels announced that Madhouse will be back in action to helm the third season of the Overlord anime TV series.
Three stories, told by many voices. The main voice cast for Shikioriori was officially unveiled. Taito Ban, Minako Kotobuki, and four others will play parts in the film.
I'm on a boat! The main voice cast, plus a key visual for the Grand Blue Dreaming anime were revealed last week. The series will star Yūma Uchida as Iori Kitahara.
Make way for Kenny! A new trailer and visual for Attack on Titan's third season hit the web last week, along with a pair of new cast members. Kazuhiro Yamaji will play Kenny Ackerman in the series.
Don-don-donuts, let's go nuts! A new Shirobako anime project is in the works! P.A. Works is producing a feature film that continues the tale of Aoi Miyamori. The feature will reunite director Tsutomu Mizushima and writer Michiko Yokote.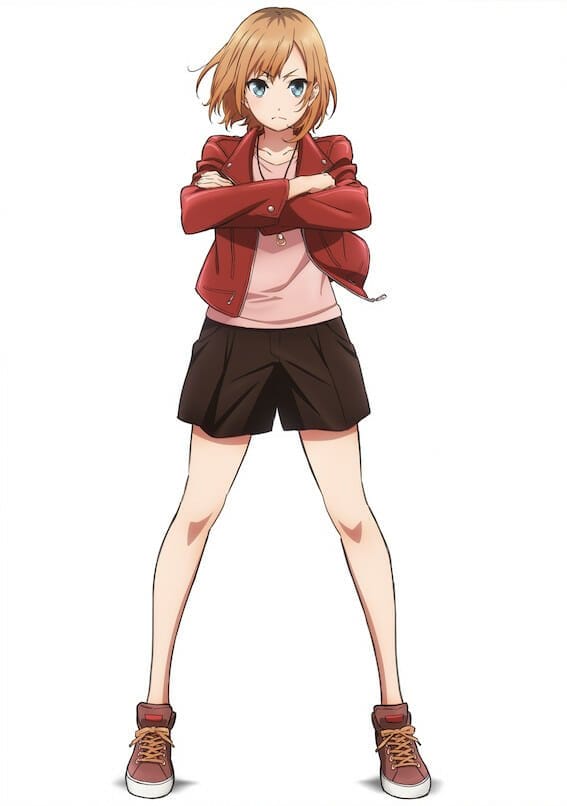 See you, space cowboy… Funimation announced that they will (potentially) produce a trio of limited edition sets to commemorate Cowboy Bebop's 20th anniversary. In a notice on Twitter, Funimation revealed that they will open a reservation campaign for the sets on May 1. The planned SKUs will range in price from $250, up to $500.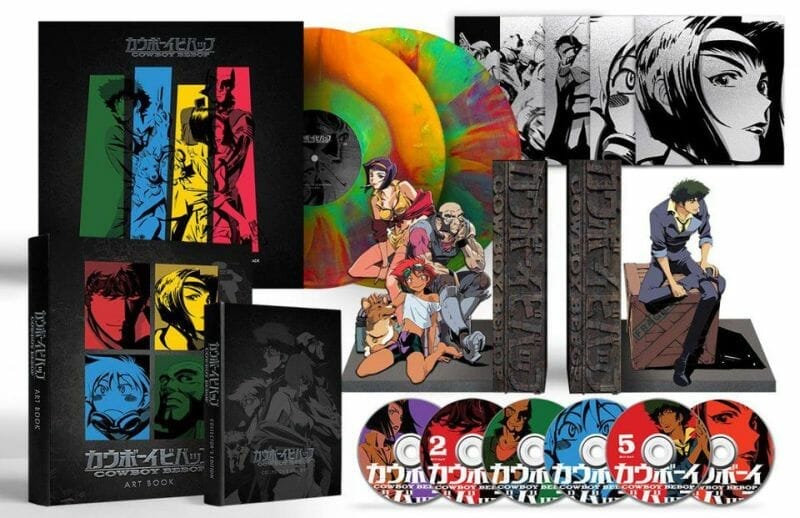 People are dying to meet them! Three new cast members were confirmed for the Angels of Death anime, including Takahiro Sakurai as Danny and Mariya Ise as Cassie.
A fine day to be a spirit detective. A new key visual, plus the first details on the upcoming Yu Yu Hakusho OVAs were officially revealed in Weekly Shonen Jump. The project will be called TWO SHOTS, with at least one episode telling the tale of how Hiei and Kurama met.
Well, this is awkward… The main staff members were revealed for the upcoming Arifureta anime TV series. No no no… this wasn't done before! You have to… oh, wait. It was. Ooooh… (sharp inhale) this is… awkward. Anyway, Kinji Yoshimoto (Plastic Little, I couldn't become a hero, so I reluctantly decided to get a job.) was tapped to direct Arifureta at studios White Fox and asread, with Chika Kojima (Big Order) providing character designs.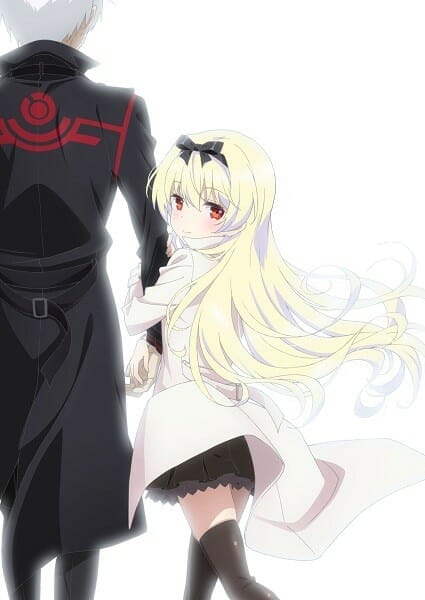 Return to the Commonwealth (not that one). Princess Principal is getting a sequel anime project! Six feature films will be produced, which continue the story. The first film hits theaters in 2019.
Head to the land of Magmell. Shonen Jump announced that Dainenbyō's Gunjō no Magmell will receive an anime adaptation. Naruto director Hayato Date is helming this one at Studio Pierrot.
Uggggggggh. Just… yeah. Nobuhiro Watsuki, who was charged and convicted of possessing child pornography in February, is getting his manga back. Rurouni Kenshin returns to Jump SQ in June. Because what he did was apparently okay now. Remember, Nobuhiro Watsuki, in his deposition stated "I like the nudity of children, I bought [child pornography]." Ugh.
It's time to go BALLISTIC! AnimEigo's Kickstarter to produce a Gunsmith Cats Blu-Ray closed with $350,879. 4,249 backers contributed to the project, with an average contribution of $82.57 per backer. This means that every stretch goal was reached, from the new manga pages, to a commentary by Amanda Winn Lee and Kimberly Yates.
Bright colors, bright songs. A new BanG Dream! anime project is officially in the works. The project, titled Pastel Life, will revolve around in-universe band Pastel*Palettes.
The blocking saga. Japanese internet provider NTT announced that they will block access to three sites dedicated to piracy. A few days later, Saitama based lawyer Yūichi Nakazawa filed suit against NTT, arguing that their actions are illegal, and potentially unconstitutional.
Blooming into a relationship. Dengeki announced that yuri manga Bloom Into You is getting an anime TV series! The project will be directed by Beautiful Bones director Makoto Katō at Troyca.
Take a catbus down to Ghibli Park! New details were announced for the upcoming Studio Ghibli theme park, as well as numerous pieces of concept art. The location will feature exhibits based on Princess Mononoke, Howl's Moving Castle, Kiki's Delivery Service, and more. Sadly, opening day was pushed back to 2022.
Aqours, sunshine!!! Anime Expo and the Anisong World Matsuri announced their full lineup of performers for this year's event. This year will see ten heavy hitters grace the stage, including Aqours, Yuki Kajiura, and AKB48.
It's time to meet the Red Comet once more. The official "GundamInfo" YouTube channel started streaming the first 15 minutes of Gundam The Origin VI: Rise of the Red Comet, in both subbed and dubbed formats.
https://www.youtube.com/watch?v=zTtlbR-eRhM
The Bean Bandit is back! The official "Project B.B." Twitter account posted an update stating that Project B.B.'s full title is Project Bean Bandit. The tweet added that the title will be funded via Kickstarter.
OK everyone, Mob rules again. In their May title slate, Netflix announced that the live-action Mob Psycho 100 will hit the service on May 22.
The end of the fairy tale… An advertisement for the upcoming Blu-Ray for Märchen Mädchen announced that the series' final two episodes will air in May 2018.
From the AniBlogging Community
A call for sanity. So, remember when DARLING in the FRANXX didn't go so well and people lost their collective minds? Yeah… that wasn't good. Chris Kincaid at Japan Powered published a call for sanity, in this time when calm and reason seem to be on the decline across the board.
A thief of hearts… just not all of them. Vrai Kaiser at Anime Feminist takes a look at the new season of Lupin III, and its generally crappy treatment of queer populations.
Weekly Fun Stuff!
With FLCL: Progressive and FLCL: Alternative hitting Toonami later this year (I know, I'm still surprised!), Adult Swim has been going all-in on the project. Last week, the official Toonami Facebook page updated with a behind-the-scenes interview with Production I.G. CEO Mitsuhisa Ishikawa and Production I.G. USA President Maki Terashima-Furuta, as well as several key members of the production team. It's a fascinating watch that sheds a lot of light on the project so far.
Our Patreon Lovelies
The following patrons help to keep us talking nerdy to you:
Hera's Helpers
Jennifer Freeman
Eric Lewis
Nerdy Talkers
Alec Delaney
Cave
Jake
Lauren Orsini
Lydia Rivers
Phillip
Renfamous
Samantha Ferreira
Vadim Chirchakov
You can help support Anime Herald, and get access to weekly behind-the-scenes articles for just $1 a month, through Patreon.