It looks like the path to the world's strongest attracted a few new helpers.
Earlier today, the official Arifureta – From Commonplace to World's Strongest (Arifureta Shokugyō de Sekai Saikyō) anime updated with a new key visual, as well as the show's core staff members.
We break the details down below:
Key Visual
The image features Yue walking Hajime, their backs to the camera. Yue is looking back with a small smile.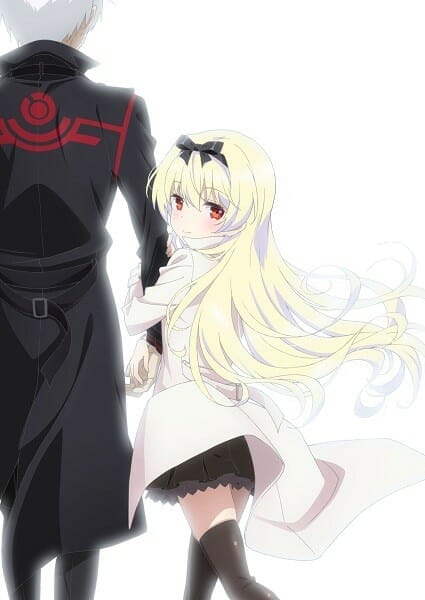 Staff
Kinji Yoshimoto (Plastic Little, I couldn't become a hero, so I reluctantly decided to get a job.) was tapped to direct Arifureta at studios White Fox and asread, with Chika Kojima (Big Order) providing character designs.
These are new reveals, as the core staff was originally revealed prior to the show's delay to 2019. It was previously announced that Jun Kamiya would direct the project at White Fox, with Atsuo Tobe (Yakitate!! Japan, Gekito! Crush Gear Turbo) handling character designs. Kazuyuki Fudeyasu (Girls' Last Tour, Monster Musume) was listed as being in charge of series composition, though his name was removed from the site.
Arifureta – From Commonplace to World's Strongest will hit Japanese TV in 2019. The series was originally slated to start airing this month, though "various circumstances" prompted a delay that was announced in January.
The confirmed voice cast includes:
Hajime Nagumo: Toshinari Fukamachi
Yue: Yūki Kuwahara
Shea: Minami Takahashi
Arifureta: From Commonplace To World's Strongest is currently published by Overlap, Inc. The series first hit bookstores on June 25, 2015 and spans eight volumes, with the latest hitting retailers on March 25.
J-Novel Club currently holds the rights to the Arifureta light novels. They described the series as:
Seventeen year old Hajime Nagumo is your average, everyday otaku. However, his simple life of pulling all-nighters and sleeping in school is suddenly turned upside down when he, along with the rest of his class, is summoned to a fantasy world! They're treated like heroes and tasked with the duty of saving the human race from utter extinction. But what should have been any otaku's wet dream quickly turns into Hajime's nightmare. While the rest of his class are blessed with godlike powers, Hajime's job, Synergist, only has a single transmutation skill. Ridiculed and bullied by his classmates for being weak, he soon finds himself in despair. Will he be able to survive in this dangerous world of monsters and demons with only a glorified blacksmith's level of strength?
Sources: Otakomu, Comic Natalie