Happy Sunday, readers, and welcome to an all-new AniWeekly! This past week was packed with surprises, both good and otherwise. It was a week marked by big reveals for upcoming season and surprising production promises. At the same time, though, a few fan favorites found themselves exiting the market as licenses lapsed.
There's a lot to cover, so let's dive right into the latest.
In the News
Drop kickin' the week. New details on the upcoming Dropkick on My Devil! anime TV series hit the web, including the show's opening theme and the première date. The show kicks off on July 9 on Tokyo MX.
The Nose is back in action! The official Project Bean Bandit Twitter account updated with two new character design sheets, a storyboard, and several character sketches. The most interesting of these, though, is a character design sheet for Gunsmith Cats veteran Becky "The Nose" Farrah.
This is pretty familiar… The first staffers for the Ensemble Stars! anime were officially announced! Er… again! The show was originally announced in 2015, with GENCO attached as the studio. The project was ultimately delayed due to what both companies described as "various circumstances."
A mighty warrior shall alight once more. The first cast and crew for Ulysses: Jeanne d'Arc to Renkin no Kishi were officially unveiled, along with a new trailer. Berserk 2016 director Shin Itagaki is helming the series at AXsiZ.
All according to kikaku… Aichi-based studio Speed Inc. announced that they're working on a new anime series, titled Neko Kikaku. The first visual, cast, and crew members were revealed for the project, with Sakura Tange slated to play two parts in the show.
This sweet series is getting another round. At a fan event, news broke that Love is Like a Cocktail is getting one more episode.
Feel the wrath heaven. During a fan event, the staff for Fate/stay night: Heaven's Feel II. lost butterfly showed off a new key visual for the film.
False love, real actors. The staff for the upcoming live-action Nisekoi film announced that Natsumi Ikema will play Kosaki Onodera in the movie. Ikema is a 15-year-old actress, who recently starred in a commercial for McDonald's.
https://www.youtube.com/watch?v=T0PV2llcHFM
One truth prevails… no longer. An admin on the official Funimation forums revealed that the company's rights to Kenichi the Mightiest Disciple seasons 1 and 2, as well as and Case Closed seasons 1 through 5 (Episodes 1 – 130) have expired. Because of this, the affected seasons of both shows have seen their subtitled and dubbed versions removed from VRV, FunimationNow, and Crunchyroll.
I couldn't conceive of this possibility. An official website and Twitter account for an anime adaptation of Spike Chunsoft's Conception: Ore no Kodomo o Undekure! opened their doors. The series is slated to be directed by Digimon Adventure tri.'s Keitaro Motonaga at Gonzo.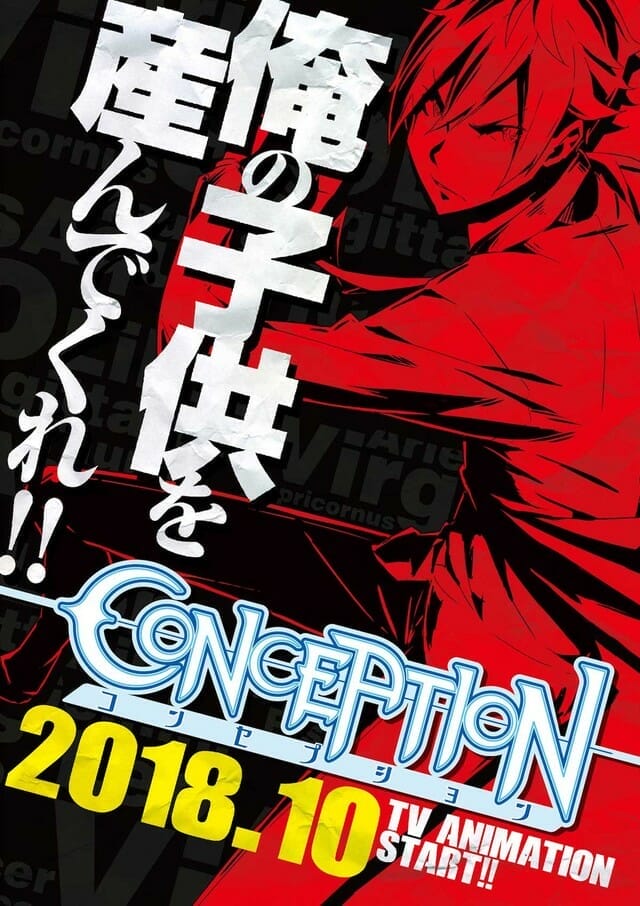 Hey Digimon, Hey Digimon! the official Digimon Adventure Twitter account announced that a new project for the franchise is in the works. The tweet reads "[Announcement] The adventure is starting to evolve further – a new project begins!"
Maria no longer watches over us. Nozomi Entertainment announced that their license for Maria Watches Over Us is expiring. The company is selling their remaining stock of the title's DVD sets for $12 each.
This crap needs to stop, 'kay? In a blog post on Evernote, artist Nardack alleges that Korean publisher XD Global had her art removed from Azur Lane due to her support for feminist causes. According to her post, XD Global received complaints from people claiming that Nardack is "in tune with anti-social organizations," and the publisher responded in turn by removing the artist's work. This story gets pretty dark, so definitely give it a read.
Did someone call for a spirit detective? New details on the upcoming Yu Yu Hakusho OVA were officially revealed, including a full version of the key visual, cast details, and the core plot. The voices for Yusuke, Kuwabara, Kurama, and Hiei are all coming back to reprise their roles.
HIDIVE's on Fire! HIDIVE announced that they launched an Amazon Fire OS enabled app. The service is now available on the Fire TV and Fire TV Stick.
3,2,1… ow, my wallet. Funimation opened reservations for their Cowboy Bebop 20th anniversary sets. Three sets are available, with the least expensive costing $250 and the priciest reaching a staggering $550.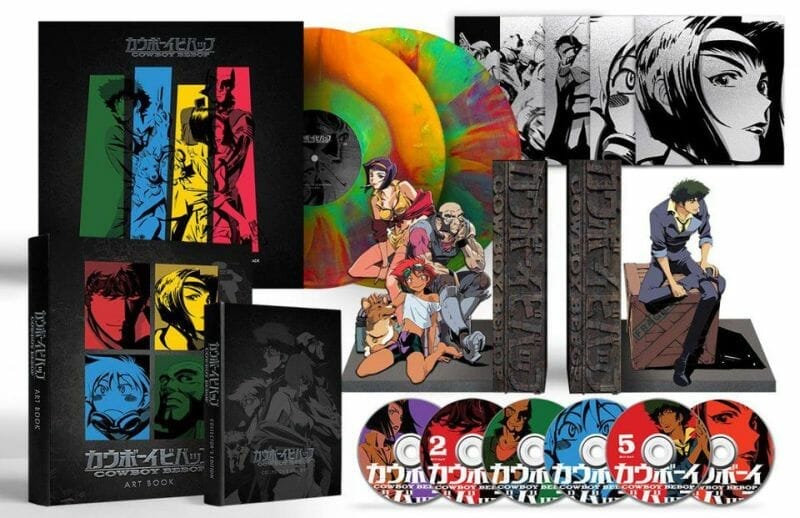 Go Go, Power Rangers! All the way to the bank! Hasbro signed a deal with Saban to purchase the Power Rangers brand. The agreement, which is valued at $522 million in cash and stock, will transfer Power Rangers to Hasbro, along with several other brands, including My Pet Monster, Popples, Julius Jr., Luna Petunia and Treehouse Detectives.
The stage awaits once more. HIDIVE announced that they acquired the streaming rights to the 1984 Glass Mask anime TV series. The The first episodes will hit the service on May 28 for subscribers in the US, Canada, the UK, Ireland, Australia, New Zealand, Central and South America.
A Gundam master says goodbye. In an interview with Gundam Age magazine, Yoshikazu Yasuhiko revealed that Mobile Suit Gundam: The Origin is his final anime project, "whatever happens." Yasuhiko has been in the industry since 1970, and worked on the original Mobile Suit Gundam anime.
From the AniBlogging Community
The art of failure… No matter how you slice it, failure sucks. We've all been there, and we all know exactly how much it stings when a task ends in defeat. As a storytelling method, though, failure in itself can become a powerful tool for a gifted writer. Cytrus from Yaranakya dives into this concept, and explains how a bitter defeat, handled well, can enhance titles like Dragon Ball, My Hero Academia, or Princess Principal.
The best kind of collateral damage. Justin from The OASG published an intriguing interview with Collateral Damage Studios artists WaHa and Space Penguin.
The power of word compels you! Atelier Emily returns to Violet Evergarden once again to analyze the show's Victorian-era trappings, and the way that the show uses its environments to stress the very power of the written word.
Weekly Fun Stuff!
For older anime fans, Fanboy Bebop conjures a certain warm fuzzy feeling inside. Studio Sokodei's classic fandub parody of Cowboy Bebop was often a staple at conventions, along with other works like Evangelion: ReDeath. Unfortunately, the work is pretty hard to come by, hilarious as it is. Thankfully, the trailer for the project has actually made its way online, for folks who want to take a trip down memory lane and relive the fun!
Our Patreon Lovelies
The following patrons help to keep us talking nerdy to you:
Hera's Helpers
Eric Lewis
Jake
Jennifer Freeman
Samantha Ferreira
Nerdy Talkers
Alec Delaney
Cave
Lauren Orsini
Lydia Rivers
Phillip
Renfamous
Vadim Chirchakov
You can help support Anime Herald, and get access to weekly behind-the-scenes articles for just $1 a month, through Patreon.