It looks like this other world is opening up a bit today.
Earlier today, the official [New Life+] Young Again in Another World Anime (Nidome no Jinsei wo Isekai de) light novel website updated with the main staff for the title's upcoming anime adaptation.
Keitaro Motonaga (Digimon Adventure tri., Jormungand) will direct the series at Seven Arcs Pictures, with Makoto Takahoko (Fastest Finger First, Thunder Jet) providing character designs. Takamitsu Kouno (Utawarerumono: The False Faces, Cheating Craft) is in charge of series composition.
Other confirmed staffers include:
Original Concept: Mine (HJ Novels / Hobby Japan)
Original Character Design: Kabucho
Screenplay: Takamitsu Kouno
Screenplay: Toko Machida
Screenplay: Kojiro Nakamura
Screenplay: Chabo Higure
A visual was released earlier today, which you can check out below.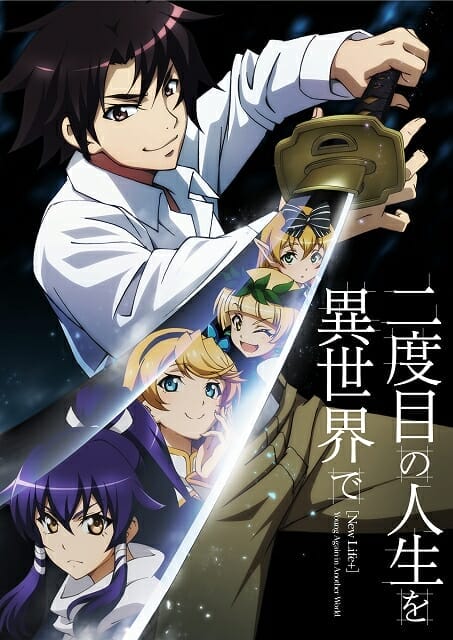 The project will be an anime TV series, which airs in October 2018.  Original character designer Kabucho drew an illustration to celebrate the news, which you can check out below:
[New Life+] Young Again in Another World launched under Hobby Japan's main imprint. The series currently spans seventeen volumes, with Volume 18 slated to hit stores on May 24.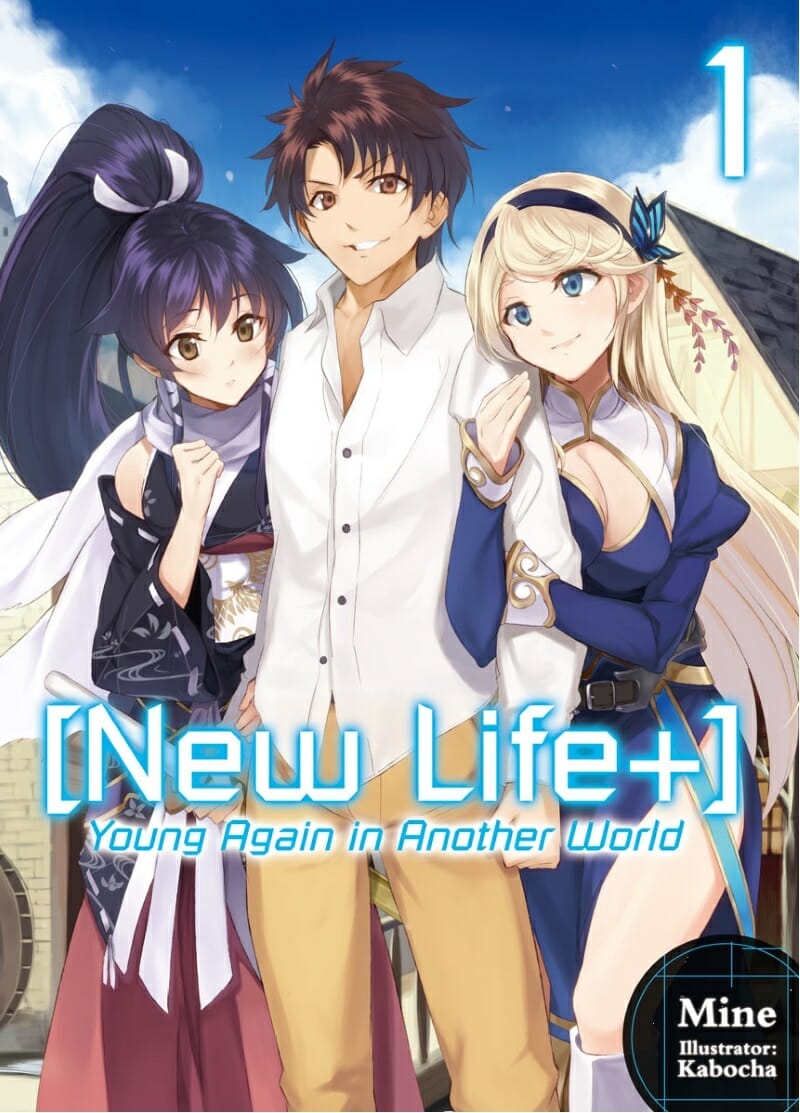 J-Novel Club currently holds the rights to the series, which and describe it as:
All of a sudden, out of nowhere.

"Renya Kunugi, you have passed away!"

So said the young girl who styled herself God.

Apparently, Renya Kunugi the Protagonist had lived long and prospered. His life already came to a peaceful and fulfilling end, but at the request of Her Holiness, he was transported to an alternate world to start a new life as a young man.

Thus did Renya, who was definitely your average everyday guy, end up fighting off bandits and vanquishing monsters. Eventually, after his successively blossoming talents coalesce into a force of sheer awesomeness, he will go on to leave his mark upon this alternate world.
Source: Twitter (nidomeno_jinsei)