Happy Sunday, readers, and welcome to an all-new AniWeekly! This week was packed with big surprises, from new goodies for the Promised Neverland anime, and a teaser trailer for the upcoming Banana Fish TV series.
At the same time, Utena fans have a new reason to get their hype on, as those gorgeous Ultra Editions will finally make their way to peoples' hands before long! I'm not joking, it's happening.
There's tons to go through this week, so let's dive right in!
In the News
The classic, reborn. Last week, we got a heaping helping of Banana Fish as a trailer and visual, plus five cast members were revealed. Toshiyuki Morikawa, Jun Fukuyama, and three more will join the cast.
Take my revolution! Nozomi Entertainment took to Twitter to announce that the rings for their Revolutionary Girl Utena "20th Anniversary Ultra Edition" Blu-Ray set have arrived. The company is assembling the sets and hopes to start shipping in the current weeks. The news hits five months after the announcement that the Rose Crest rings were lost in transit by the shipper. That said, this set looks pretty!
We need to bring "Guile's Theme Goes With Everything" for this. The main cast members were confirmed for the Hi-Score Girl anime TV series. The show will star Sayumi Suzushiro as Akira Oono and Kōhei Amasaki as Haruo Yaguchi.
The NeverEnding Story (Girls). The Märchen Mädchen website announced that the show's 11th and 12th episodes will be released in December 2018. They were originally slated to air in May on Tokyo MX and BS11.
A modern cast for Miss Modern. Eleven Arts announced the main English dub cast for Haikara-San: Here Comes Miss Modern. The film will star Mimi Torres as Benio and Robbie Daymond as Shinobu Ijuin.
Sailing away from the steamy shores. MangaGamer announced that they'll start publishing titles on GOG. Their first visual novels on the platform are Higurashi: When They Cry and Eden.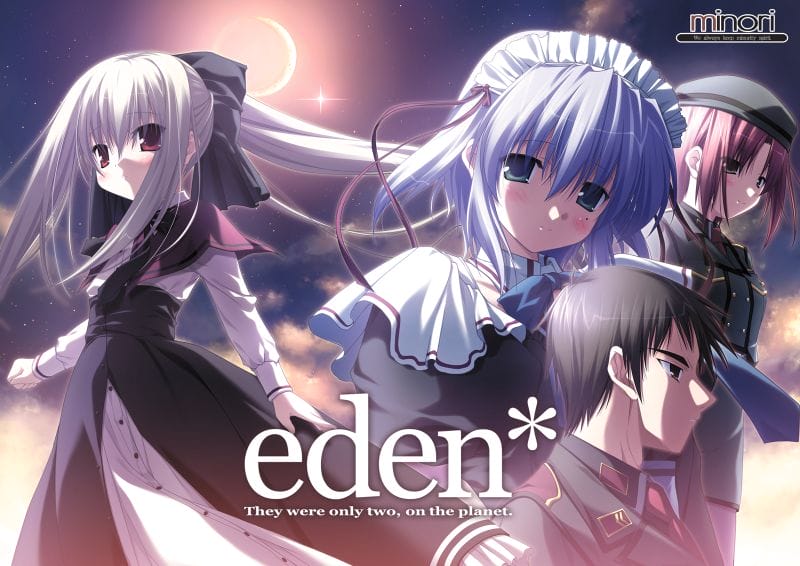 Yes, your levels carry over. Stop asking! The main staff for [New Life+] Young Again in Another World was officially revealed. The series, which airs in October, will be helmed by Digimon Adventure tri. director Keitaro Motonaga at Seven Arcs Pictures.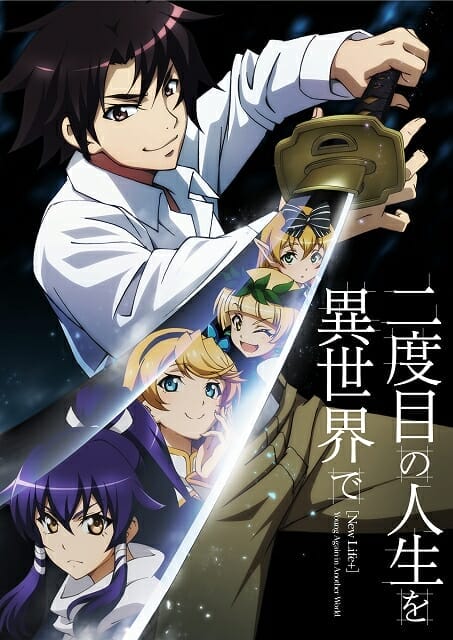 Bilibili, don't lose my number! Job listing site Wantedly updated with a hiring notice from Chinese publisher bilibili. The page reveals that Bilibili is hiring for a new Tokyo-based anime studio, called "Bilibili Movie."
The world must be destroyed, before it can become beautiful… Toonami started streaming a new dub trailer for FLCL: Progressive, which offers a brief preview of things to come. The series kicks off on Saturday.
Looking for people to fly me to the moon… Studio Khara published a series of job listings to their website, seeking 3D CGI Animators, Visual Effects Staff, and 2D Animators for Evangelion: 3.0+1.0.
Make way for Marika Tachibana! Three new cast members were confirmed for the live action Nisekoi movie. AKB48 idol Haruka Shimazaki was tapped to play Marika Tachibana, while DAIGO will play Claude.
Three stories, many feels. A new trailer and key visual for Shikioriori hit the web ahead of its August 4 première. The trailer features theme song WALK by Vickeblanka as a background track.
You don't know NERIMA yet. The fourth compiled volume of Masaki Andō's Yatogame-chan Kansatsu Nikki announced that the title will get an anime TV series.
Pink jacket, blue tie, black shirt… we're stylin' tonight. Discotek Media announced that they will release Lupin the 3rd: The Legend Of The Gold Of Babylon on Blu-Ray. The film will include an all-new dub that features Tony Oliver, Michelle Ruff, Lex Lang, and Richard Epcar.
Oh no, I made the bad anime… Discotek Media also announced that they picked up classic trash anime Angel Cop. The release will include uncensored subtitles (content warning… trust me.), new extra features, and the original filthy English dub.
I have an idea! We'll call this Disaster Report! …Wait… During a fan event, game developer Wright Flyer Studios announced that Shōmetsu Toshi will get an anime adaptation by Madhouse. The first visual and cast members were confirmed for the show.
Neverland can wait… The official The Promised Neverland anime website opened its doors. The site includes a new teaser trailer, as well as at trio of character visuals.
Two heroes, Plus Ultra. A new key visual for My Hero Academia THE MOVIE: Futari no Hero was released, which features the main heroes (plus Melissa) taking the fore, as headshots of All-Might and Devitt are positioned in the background.
Saaaaauce. A new trailer and cast member were revealed for Zoids Wild. The series will feature Ami Koshimizu as new character Sauce.
From the AniBlogging Community
So what IS a Banana Fish? Are you trying to figure out why people are going wild over Banana Fish? Do you want to know what makes this show so darn special? Well, fret not! Marion at Otaku, She Wrote published a fantastic primer on the series. Quick warning, though… lots and lots of rough content because of the nature of the series.
Sometimes, you have to be frivilous. Irina from I Drink and Watch Anime published a wonderful message to anibloggers everywhere… those frivolous posts you hate? They're perfectly fine. They'll make someone's day, and that's all that matters. So don't be afraid to be a little frivolous.
You won't like me when I'm angry. Ty-chama at Watashi wa bucho!! takes a look at the recent controversies surrounding DARLING in the FRANXX (and other shows), and argues their conclusions that anime fans are, simply put, angry people.
Weekly Fun Stuff!
This week, we're taking a trip to the distant past, to the far-off year of 2006! Just five days after the première of The Melancholy of Haruhi Suzumiya, this parody found its way to YouTube. Subbing out the characters from KyoAni's modern classic with Gunpla, it was a quirky take on the iconic Hare Hare Yukai ending that quickly went viral. And now, it's your turn to watch it with a full twelve years of distance from the craziness that was the bubble.
Our Patreon Lovelies
The following patrons help to keep us talking nerdy to you:
Hera's Helpers
Eric Lewis
Jake
Jennifer Freeman
Samantha Ferreira
Nerdy Talkers
Renfamous
Jewelfox
Vadim Chirchakov
Alec Delaney
Phillip
Lauren Orsini
Cave
Lydia Rivers
You can help support Anime Herald, and get access to weekly behind-the-scenes articles for just $1 a month, through Patreon.