Sadly, even the most beautiful rose must wither away…
Earlier today, Nozomi Entertainment announced that their license to Rose of Versailles is expiring. The company will stream the show on the label's YouTube channel until June 15. In a follow-up comment, Nozomi confirmed that the series will also be removed from Crunchyroll in the near future.
The Rose of Versailles is going out of license! Stream the show on our Youtube channel by the 15th. Watch it here: https://t.co/Hcd304jgQM pic.twitter.com/yikNh2m0Fy

— Nozomi Entertainment (@NozomiEnt) June 6, 2018
Right Stuf has ceased printing of the DVD sets. The publisher is offering sets for $10 each via their website, when users enter the promo code "ROSEOFVERSAILLES".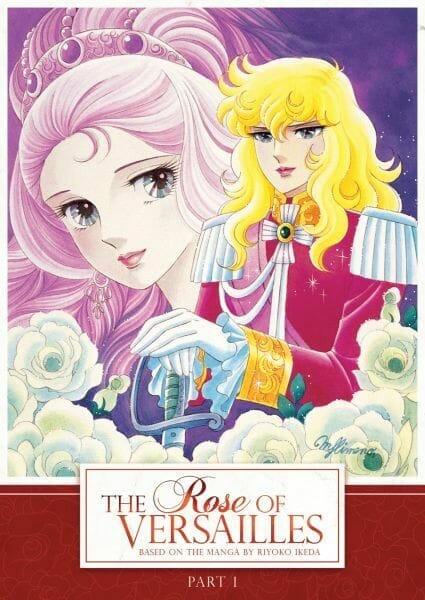 The Rose of Versailles anime ran from October 1979 through September 1980, ultimately spanning 41 episodes. The series was directed by Tadao Nagahama (Reideen the Brave, Chō Denji Machine Voltes V) and Osamu Dezaki (Ashita no Joe, Space Adventure Cobra) at Magic Bus, with Akio Sugino (Ashita no Joe, Black Jack), Michi Himeno (Saint Seiya, Amon Saga), and Shingo Araki (Legend of the Galactic Heroes, Saint Seiya) providing character designs.
Riyoko Ikeda's Rose of Versailles manga launched in the pages of Shueisha's Margaret magazine in 1972. The series ran through 1973, spanning 13 compiled volumes in total.
Right Stuf first released Rose of Versailles on North American DVD in 2013. The describe the show as:
General Jarjayes – so desperate for a son to preserve the family name and noble standing – names his newborn daughter "Oscar" and chooses to raise her as a boy. Fourteen years later, Oscar is a masterful duelist, marksman, and the newly appointed Commander of the French Royal Guards. Her first task: to protect Marie Antoinette, who is engaged to the French prince and future king, Louis-Auguste.

But even though the planned marriage should provide both countries with some much needed peace and prosperity, the French court is a dangerous place – and Marie's youthful naivete makes her an easy target for those who wish to see the monarchy overthrown. Oscar soon finds herself both defending Marie's reputation from those that seek to discredit her and protecting her life from those that wish to kill her.
Source: Twitter (NozomiEnt)