It looks like we'll the hope will never die for this band of heroes.
Earlier today, the My Hero Academia: Two Heroes anime movie's official website updated with a new trailer and cast member, as well as details on the film's theme song.
We break the details down below.
Trailer
The 90-second promo introduces the major concept, with character dialogue providing major plot details. Theme song Long Hope Philia by Masaki Suda kicks in just before the one-minute mark.
Cast
Rikiya Koyama will play the villainous Wolfram in the film. Two visuals for the character were also revealed, which you can check out below.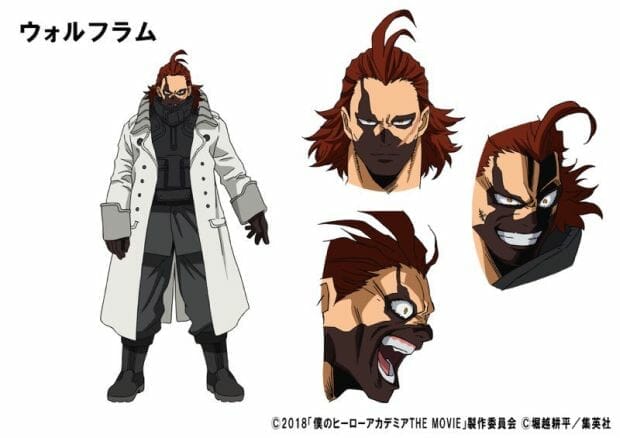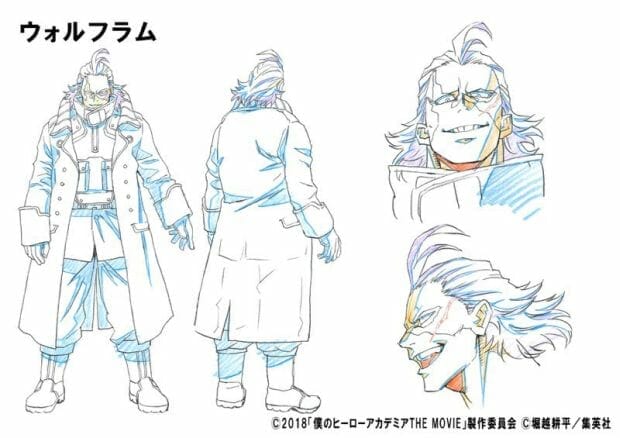 Theme Songs
Masaki Suda will perform theme song Long Hope Philia. Hiromu Akita, who is a part of rock group amazarashi, wrote and composed the theme.
My Hero Academia: Two Heroes will make its world debut at Anime Expo 2018. The film will be shown in Hall B on July 5, at 12:30PM. The movie will be shown in subtitled format. The feature will hit Japanese theaters on August 3.
The main cast and crew will reprise their roles from the TV series. Kenji Nagasaki will direct the feature at Bones, with Yousuke Kuroda (Gundam Build Fighters, Trigun) penning the script. Yoshihiko Umakoshi (Berserk) is in charge of character designs.
Funimation describes the movie as:
The climactic finals are over, and U.A. is getting ready for the summer training camp. Deku and All Might receive an invitation from a certain person to go overseas to a giant artificial moving city called I-Island. This island, a kind of "science Hollywood" that gathers the knowledge of scientists from around the world, is holding an exhibition called I-Expo showcasing the results of Quirk and hero item research. In the midst of all this, Deku meets a Quirkless girl named Melissa and remembers his own Quirkless past. Out of the blue, the impregnable security system the island boasts is hacked by villains, and all the people on the island are taken as hostages! Now, a plan that could shake hero society has been put into motion! The man who holds the key to it all is the number one hero and Symbol of Peace, All Might.
Sourcew: Comic Natalie, Ota-suke