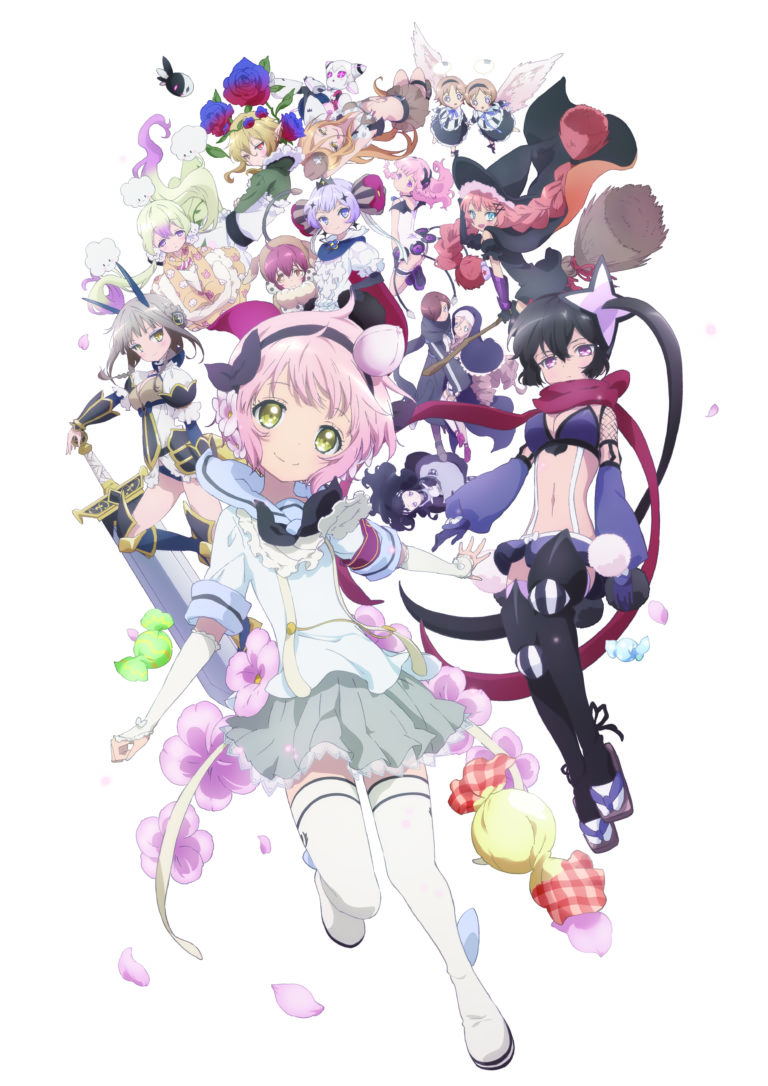 Trust me… magical girl life isn't all glitter and rainbows.
Earlier today, Funimation announced that they will produce an English dub for Magical Girl Raising Project. The series will stream as part of the company's Summer 2018 SimulDub lineup for subscribers in the United States, Canada, United Kingdom, Ireland, Australia, and New Zealand.
Magical Girl Raising Project aired during the Fall 2016 broadcast season.
Yukiko Aikei (Your Lie In April, Accel World) served as character designer on the project, joining director Hiroyuki Hashimoto (Is the order a rabbit?) at Lerche. Takao Yoshioka (Elfen Lied, Your Lie In April) was in charge of series composition and wrote the scripts.
Funimation describes the series as:
For the girls of N-City, being a magical girl is a dream come true! At least, online it is. When a lucky few are given the chance to be real-life magical heroines, their lives go from sweet to deadly. And after the city decides to halve the magical girl numbers, what once seemed like a race for glory becomes a desperate fight for survival. Cute turns wicked in the prettiest death game around.
Source: Funimation Blog