Summer's arrived, which means it's time for vacations!
Earlier today, the official Non Non Biyori anime website updated with a new key visual for the upcoming Non Non Biyori Vacation movie. The image features the major cast members relaxing on a dock.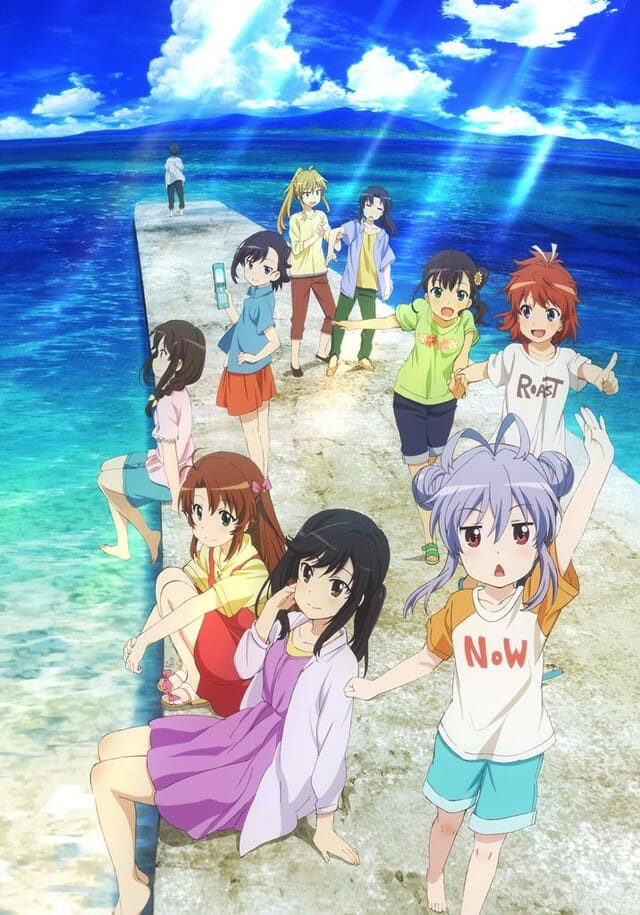 Non Non Biyori Vacation will open in Japanese theaters on August 25.
Shinya Kawatsura (Kokoro Connect, Sagrada Reset) is returning to the director's chair at Silver Link, with Mai Otsuka (Shakugan no Shana, Astarotte's Toy) providing character designs. Reiko Yoshida (Bakuman, Girls und Panzer) is in charge of series composition.
Other confirmed crew members include:
Background Art: Kusanagi
Sound Director: Toshiki Kameyama (grooove)
Music: Hiromi Mizutani (Team-MAX)
Music Production: Lantis
The confirmed staff are all returning from the previous anime adaptations. The core voice cast will also reprise their roles:
Renge Miyauchi: Kotori Koiwai
Hotaru Ichijō: Rie Murakawa
Natsumi Koshigaya: Ayane Sakura
Komari Koshigaya: Kana Asumi
Kazuho Miyauchi: Kaori Nazuka
Kaede Kagayama: Rina Satou
Hikage Miyauchi: Misato Fukuen
Konomi Fujimiya: Ryoko Shintani
Suguru Koshigaya: ????
The Non Non Biyori manga made its début in the pages of Media Factory's Monthly Comic Alive in September 2009. The ongoing series spawned two anime adaptations, which aired in 2013 and 2015, respectively.
Sentai Filmworks currently holds the rights to both Non Non Biyori anime titles. They describe the franchise as:
When Hotaru Ichijo transfers from a school in Tokyo to the tiny little Asahigaoka Branch School in the rural countryside, she should be experiencing major culture shock. After all, there are only three other girls in the school, and none of them are even in the same grade as her. But she quickly finds herself adjusting to spending her time with first grader Renge and the Koshigaya sisters, Natsumi and Komari, who are in the seventh and eighth grade, respectively. The Koshigaya's older brother, the only male student, isn't so hard to get along with either. Even if it is 20 minutes by bicycle to the only place that sells comics and the video store is ten train stations away, there's something about the laid-back lifestyle that makes her feel right at home and comfortable. It's a big change from the big city, but there are still plenty of new adventures to look forward to as Hotaru learns that "home" really is where the heart is in NON NON BIYORI.
Source: Comic Natalie