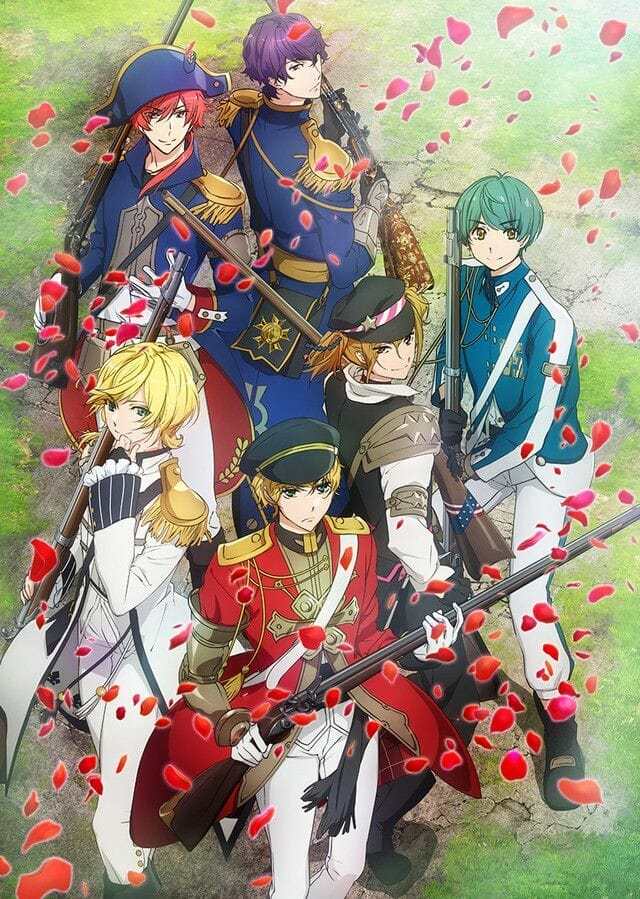 Say it with me: All for one, and one for all (one thousand)!
On June 28, Sentai Filmworks announced that they acquired the license for The Thousand Musketeers (Senjūshi: The Thousand Noble Musketeers). The publisher picked up the rights to the title in the United States, Canada, New Zealand, Australia, the United Kingdom, Ireland, South America, and "other select territories."
The same day, HIDIVE announced that they will stream the title as a simulcast on their digital platform.
The Thousand Musketeers is slated to air on July 3.
The title is based on Marvelous AQL's smartphone game of the same name. Kenichi Kasai (Bakuman., Nodame Cantabile) will direct the project at TMS Entertainment, with Majiro (Macross Delta, Kabukibu!) providing character designs. Takashi Aoshima () is in charge of series composition.
Taku Yashiro will perform opening theme song Knightliness.
The confirmed voice cast includes:
Napoleon: Daisuke Namikawa
Charleville: Shinnosuke Tachibana
Springfield: Shouta Aoi
Brown Bess: Taku Yashiro
Rapp: Wataru Hatano
Kentucky: Yuuki Kaji
Nicola: Ayumu Murase
Noël: Ayumu Murase
Tabatiere: Hiroki Takahashi
Lorenz: Kōtarō Nishiyama
Hidetada: Sōma Saitō
Chassepot: Takuya Eguchi
Dreyse: Takuya Satō
Ieyasu: Tomoaki Maeno
Yukimura: Yoshiki Nakajima
Sentai describes the title as:
The Thousand Musketeers TV series follows the struggle of a ragtag resistance effort battling against the World Empire, a tyrannical regime intent on oppressing lives and suppressing liberty. Although modern weapons are forbidden, the resistance fighters repurpose antique weapons that had been regarded as works of art, not deadly arms. But the balance of power changes as these relics of ancient wars respond to the plight of the resistance and come to life as noble musketeers who take up the weapons they were born from and fight to bring a sliver of hope back to the world!
The Thousand Musketeers smartphone game launched on app stores in March. The title was co-developed by Marvelous and Line Games. A manga adaptation by Miki Daichi also launched in Kadokawa's Young Ace magazine this month.
Sources: Sentai Filmworks (Press Release), HIDIVE (Press Release)