Yes, you can this is one of those things to be excited about!
Earlier today, the official Sailor Moon website updated with new details on the upcoming Pretty Guardian Sailor Moon Crystal: Dead Moon movies. In the reveal, the staff announced that series veteran Kazuko Tadano will provide character designs for the feature.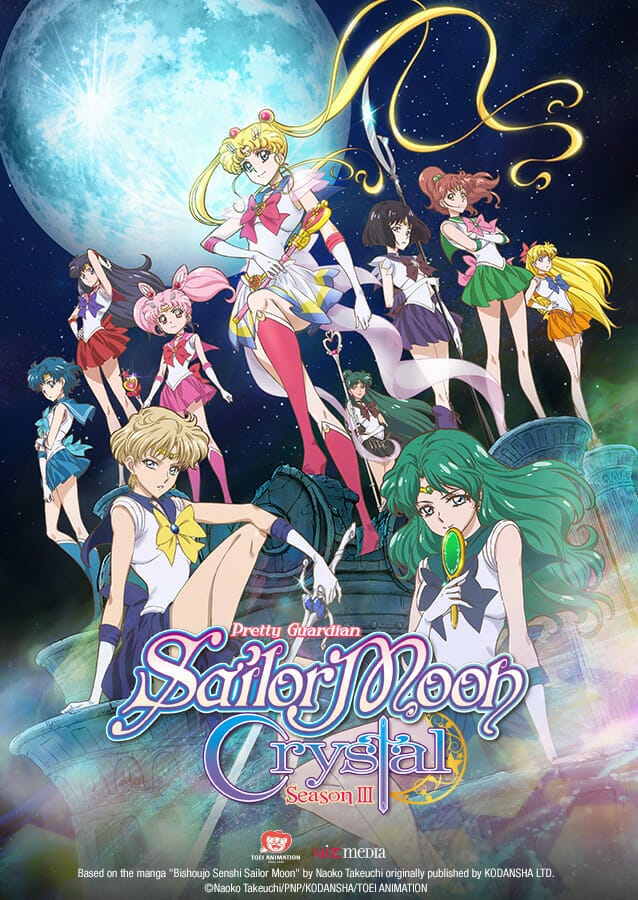 Tadano has been active in the industry since the 1980s, having provided character designs for titles like Crystal Triangle, and Dancougar – Super Beast Machine God. In 1992, Tadano served as character designer for Sailor Moon, and worked as animation director on eight episodes of the series. Tadano reprised her role as character designer for 1993's Sailor Moon R and Sailor Moon R: The Movie, as well as the Make-Up! Sailor Senshi film.
Following her work on Sailor Moon Tadano worked on numerous fan-favorite titles, including Wedding Peach, Hunter × Hunter (2011), and Nobunagun.
Tadano commented on the news, stating:
I never dreamed that I'd be able to participate in this work that I had been involved with 25 years ago. I'm very happy to be involved as character designer once again for this work, which is beloved around the world.
In June 2017 (exactly one year ago), it was announced that Sailor Moon Crystal's fourth season will be presented as theatrical films, which will adapt the original manga's "Dead Moon" arc. Chiaki Kon (Pretty Guardian Sailor Moon Crystal: Season III, When They Cry – Higurashi) will take the director's chair for the project.
The third season of Sailor Moon Crystal, which adapts the Death Busters arc, aired in the Spring 2016 broadcast season. Chiaki Kon (Junjo Romantica) replaced Munehisa Sakai, who helmed the first two seasons, as director at Toei Animation. Akira Takahashi (Smile PreCure) took over for Yukie Sakou as character designer on the project, as writer Yuji Kobayashi returned to take charge of series composition.
Viz Media currently holds the domestic rights to Sailor Moon and Sailor Moon Crystal. The series is currently available for streaming on several platforms, including Crunchyroll and Hulu.
Source: Twitter (sailormoon_25th)